A summer lull in the big city? Not in Berlin. Even during the hotter months, the capital is buzzing with countless events. Although the tarmac may be shimmering with heat during the day, there's lots going on in Berlin, especially in the evening. Mild summer nights entice you to visit open-air cinemas, while glowing sunsets are best enjoyed from one of the cool roof terraces in City West, Mitte or Kreuzberg.
Not only are our Motel One Berlin-Ku'damm and Motel One Berlin-Upper West at the heart of vibrant Berlin, but you can also quickly reach all the city's other neighbourhoods by public transport. Zoologischer Garten S-Bahn train and U-Bahn underground station is just a few minutes' walk from the hotel, providing excellent connections in all directions. Join us for a summer exploration of Berlin!
Our hotels in Berlin
Freiluftkino Hasenheide: until late September, current cinema releases, cult classics and indie productions flicker across the screen at Hasenheide open-air cinema, starting at dusk. Freiluftkino Hasenheide is a real Berlin institution: the cinema in Hasenheide public park between Kreuzberg and Neukölln was built in the 1950s and enjoys listed status.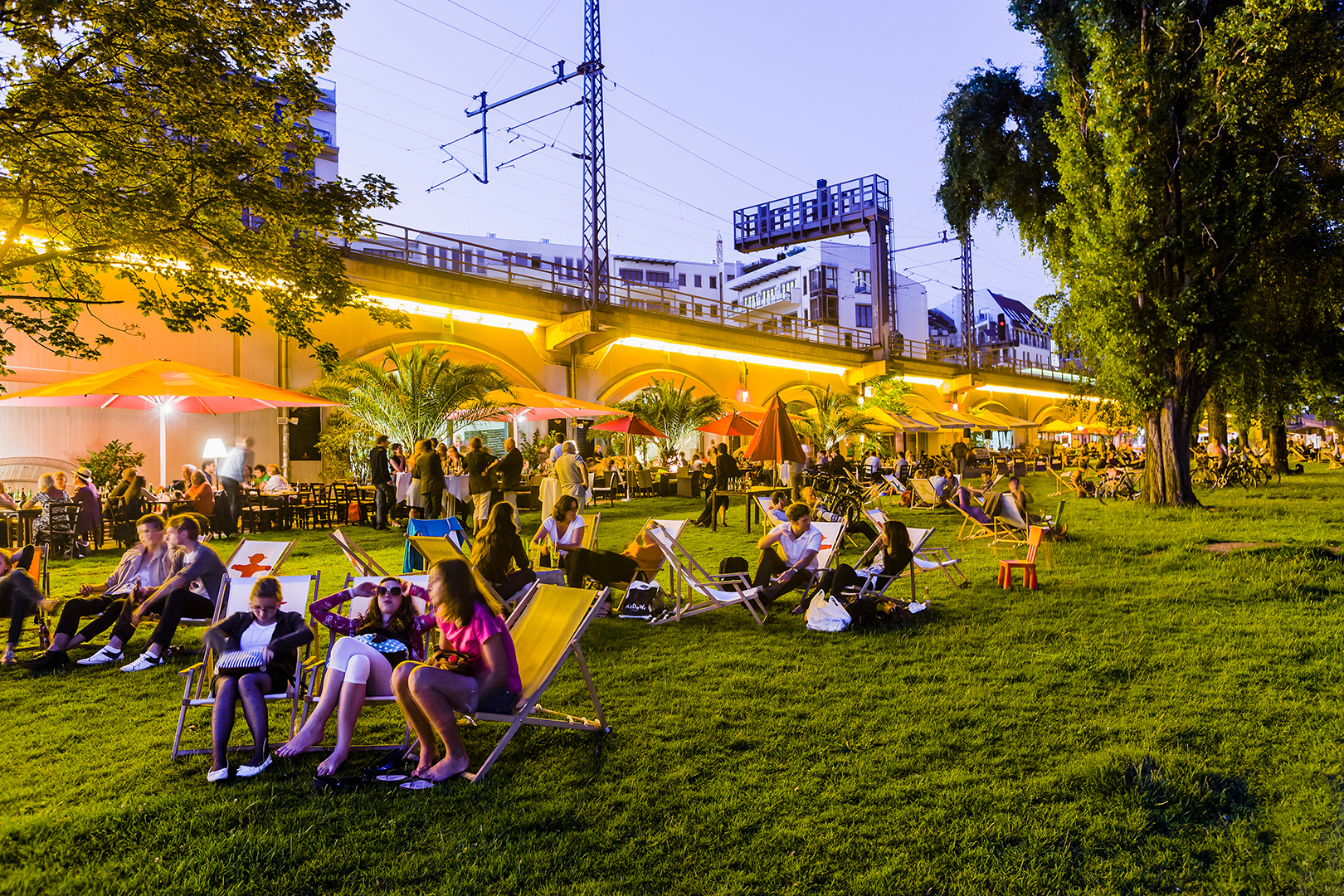 German Federal Government open day: a unique opportunity awaits visitors to Berlin in mid-August. During the summer recess, the German Federal Government invites them to a 'state visit'. At this open day, politically aware residents can take a look behind the scenes of the Federal Chancellery, Federal Press Office and 14 Federal Departments.
Long Night of Museums: for one night only at the end of August, Berlin's museums stay open until long after dark. Night owls can visit the exhibitions, workshops and installations at almost 100 different museums using a single ticket. Special shuttle buses take them to each destination, or they can also museum-hop of their own accord by public transport or bike.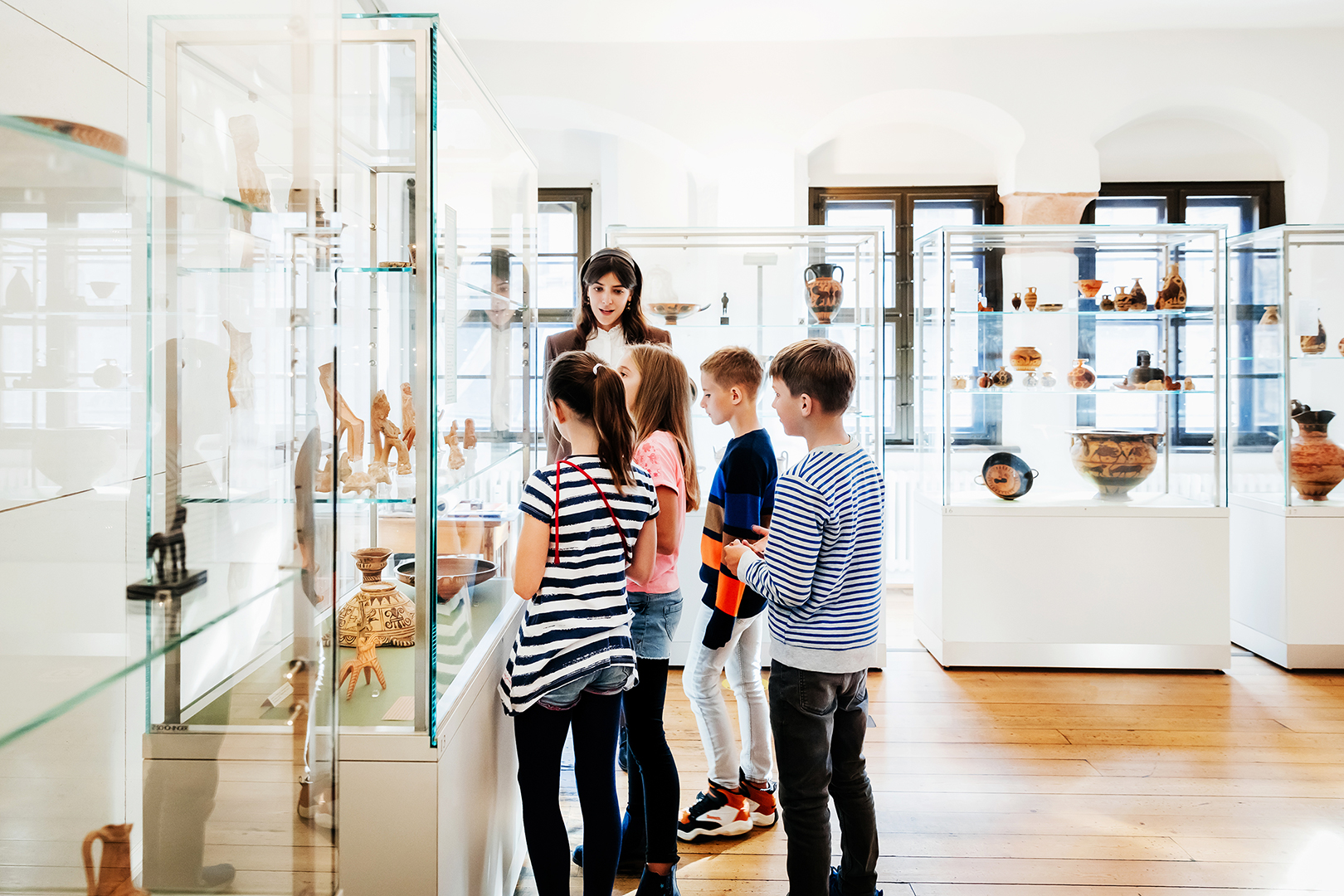 Don't forget your swimming gear!
Need to cool down? A number of shady Berlin parks, boat trips on the Spree or an excursion down the Landwehr Canal in a rubber dinghy or canoe are perfect for this. Various waterways in and around Berlin provide relief from the hot weather. So it's worth packing your swimwear even for a city break. And if the river and canal are not enough for you, we recommend a trip from Berlin to Wannsee.
… because we're off to Wannsee
Famous, notorious and extremely busy. This applies just as much to Wannsee as it does to the capital. Historically at least, this lake played an important role (keyword: Wannsee Conference) and has attracted some fascinating artists and well-known personalities over the centuries.
Today, Wannsee is still one of the first places that Berliners go to when heading out into the countryside. Because Wannsee is located a mere 20 kilometres from Berlin. Weekends can get very busy at Wannsee during the summer – but you can always find a quiet spot. Here are our favourites!
Strandbad Wannsee: one of Europe's largest lidos on inland waters – Strandbad Wannsee is a sandy beach that stretches over one kilometre, offering everything a bather's heart desires.
Magical Pfaueninsel: this nature park is a UNESCO World Heritage Site, where you can admire wild peacocks and visit the castle.
Liebermann Villa: the summer house of the artist Max Liebermann not only exhibits his paintings, but also invites you to linger in its garden and museum café.
Public transport
20 minutes from Berlin to Wannsee: public transport is the fastest option. Take the S7 train from Zoologischer Garten station directly to the Nikolassee stop. This is the fastest route if taking the S-Bahn train from Berlin to Wannsee – and heading for Strandbad Wannsee, for example.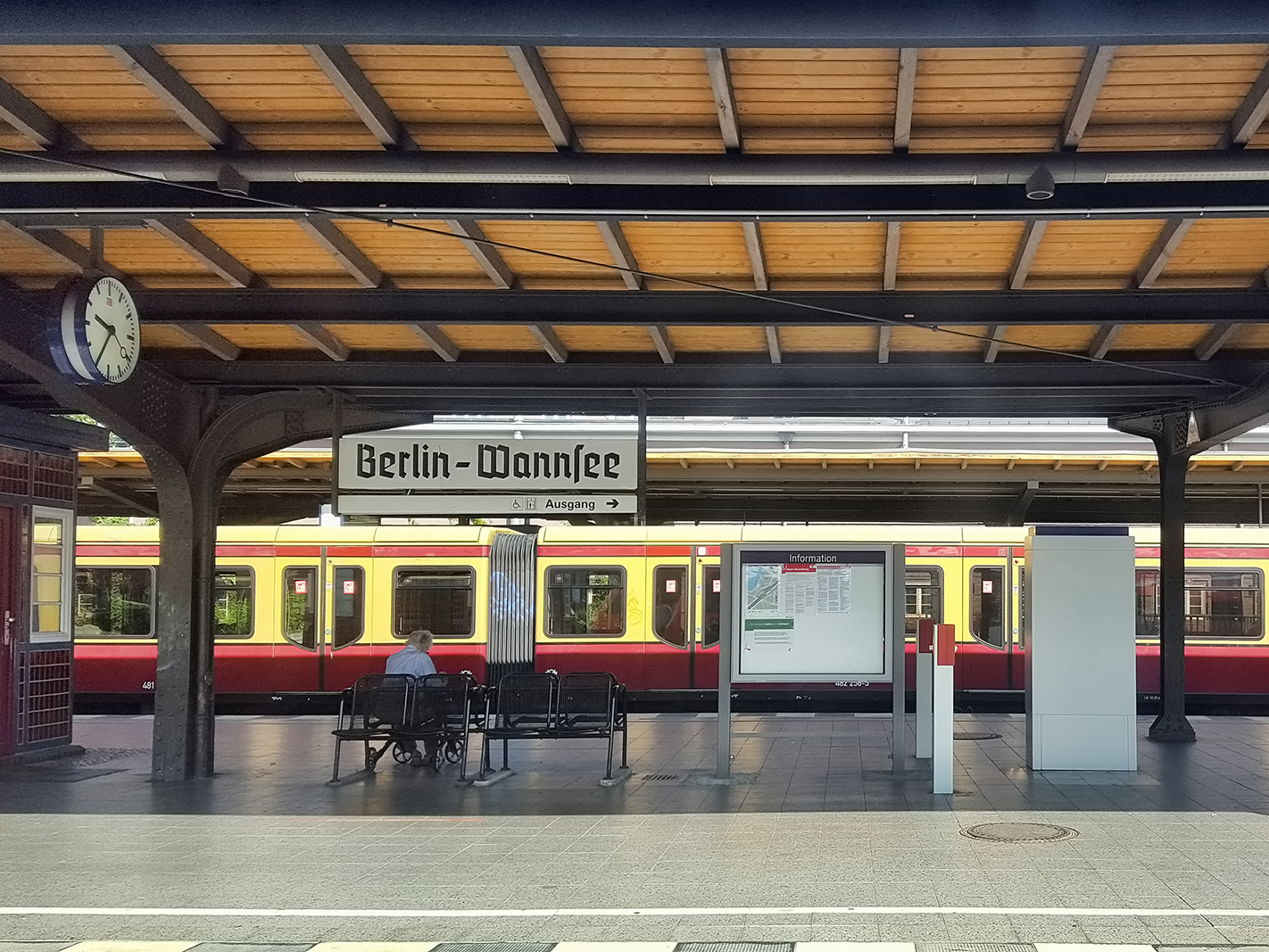 Car
It takes around 30 minutes to travel from Berlin to Wannsee by car. The A115 takes you directly from our hotel in Berlin to Wannsee. If you don't want to drive yourself, you can also take a taxi from Berlin to Wannsee. Parking can be tricky in Wannsee, especially at weekends. If you're looking for an electric charging point in Wannsee, you can locate one using an online electric charging map, for example.
Bike
Our hotel in Berlin is also close enough to Wannsee for a bike ride. The RR1 Berlin-Wannsee cycle path takes you out of the city centre to the countryside or lakeside respectively. Including sightseeing! From Schöneberg public park, the cycle path leads to Domäne Dahlem – the first farm in Berlin to have an underground station. It then continues via Mexikoplatz to Nikolassee. If you don't want to cycle all the way from Berlin to Wannsee, you can also take the S-Bahn train and start your tour of the lake from there.