For a long time, it's been a favourite among more than just bar-goers: the unique gin menu - it is just as much a part of Motel One as the colour turquoise and the egg chair! And not just because we regularly seek out new discoveries to switch up and expand our gin menu. A gin-tastic team of experts consisting of hotel managers, procurement, marketing and bar experts works together to select and taste in order to find the best of the best for our guests. What's the best way to start a great evening? With a good drop of juniper juice!

On our main menu, you'll find a total of 53 types of gin, which are complemented by specialities from local distilleries in each region. There's something for everyone in the selection, no matter whether you prefer the classics, enjoy a touch of the unusual with flavours like turmeric and liquorice, or love to see a bright colour in your glass. On that note, we now have several colourful gins on the shelf, which gain their subtle hues from the aromatics and special botanicals. Another three new additions to the menu are our alcohol-free gins, meaning absolutely no one is denied a G&T. Cheers!
WHY IS GIN OUR SIGNATURE SPIRIT?
Because gin has character! Through the use of various botanicals, every type of gin has its own individual flavour and regional flair – yet they're all easy to mix.
Let the evening be-GIN
8 new highlights of our gin menu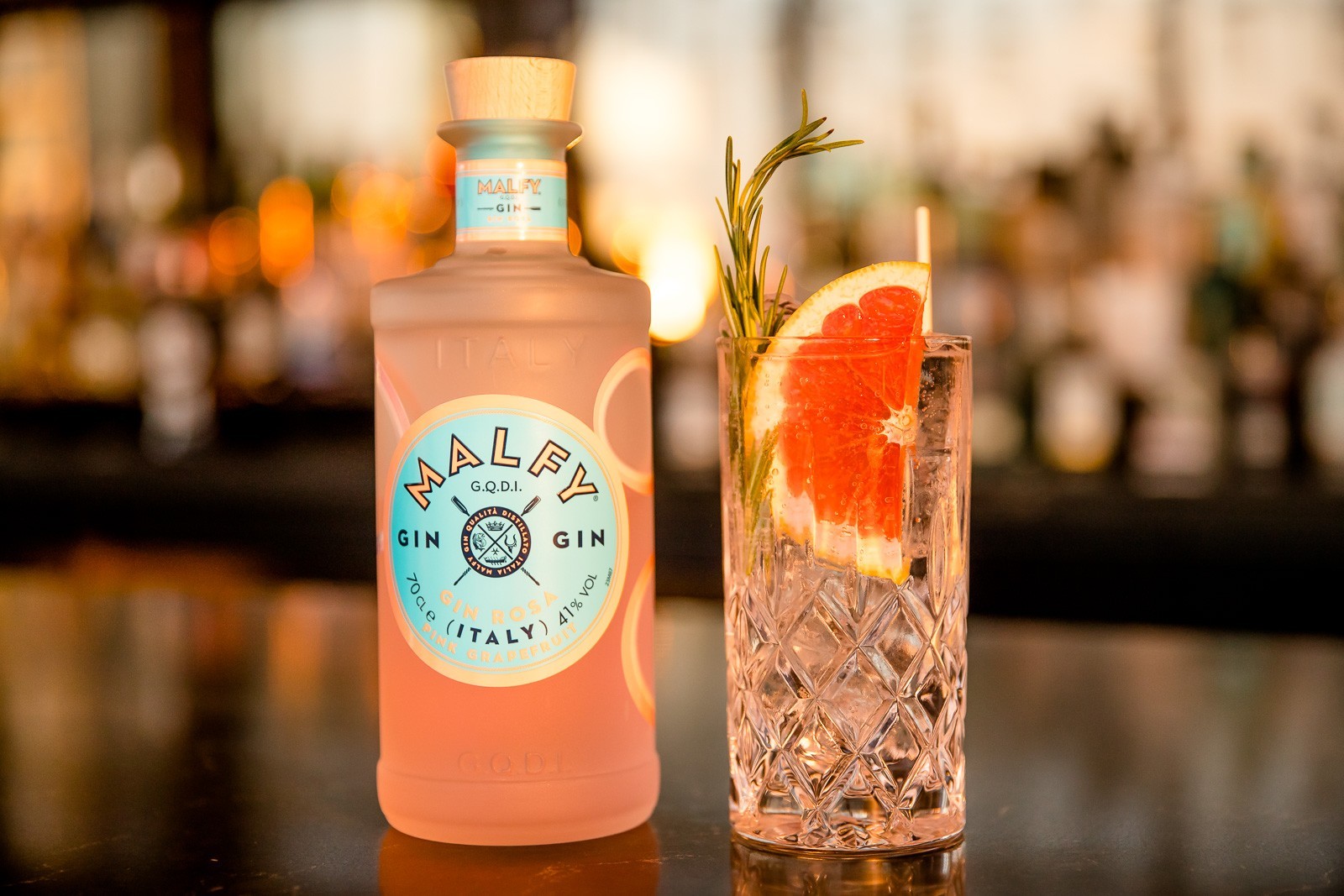 La dolce vita in a glass
MALFY GIN ROSA
Malfy Gin Rosa invites you to enjoy the 'La Dolce Vita' ambience of the Amalfi coast. Its elegant composition of Sicilian pink grapefruit, Italian lemons, fine botanicals and hand-picked juniper creates the basis for this colourful, sophisticated gin.

Tastes like: Deep citrus aroma and grapefruit with a rich, long-lasting juniper flavour.

Grape Expectations
G'VINE NOUAISON
G'Vine Nouaison is a unique creation by J. S. Robicquet from Maison Villevert in the Cognac region of Charente. Nouaison refers to the metamorphosis stage from flower to berry and you can really taste this intense, spicy approach in this grape-based gin. The secret is that the grape distillate is infused with 14 selected botanicals, such as juniper berries, cardamom, ginger, sandalwood, bergamot, plum and vetiver.

Tastes like: Fruity white wine grapes combined with juniper berries, cardamom and ginger.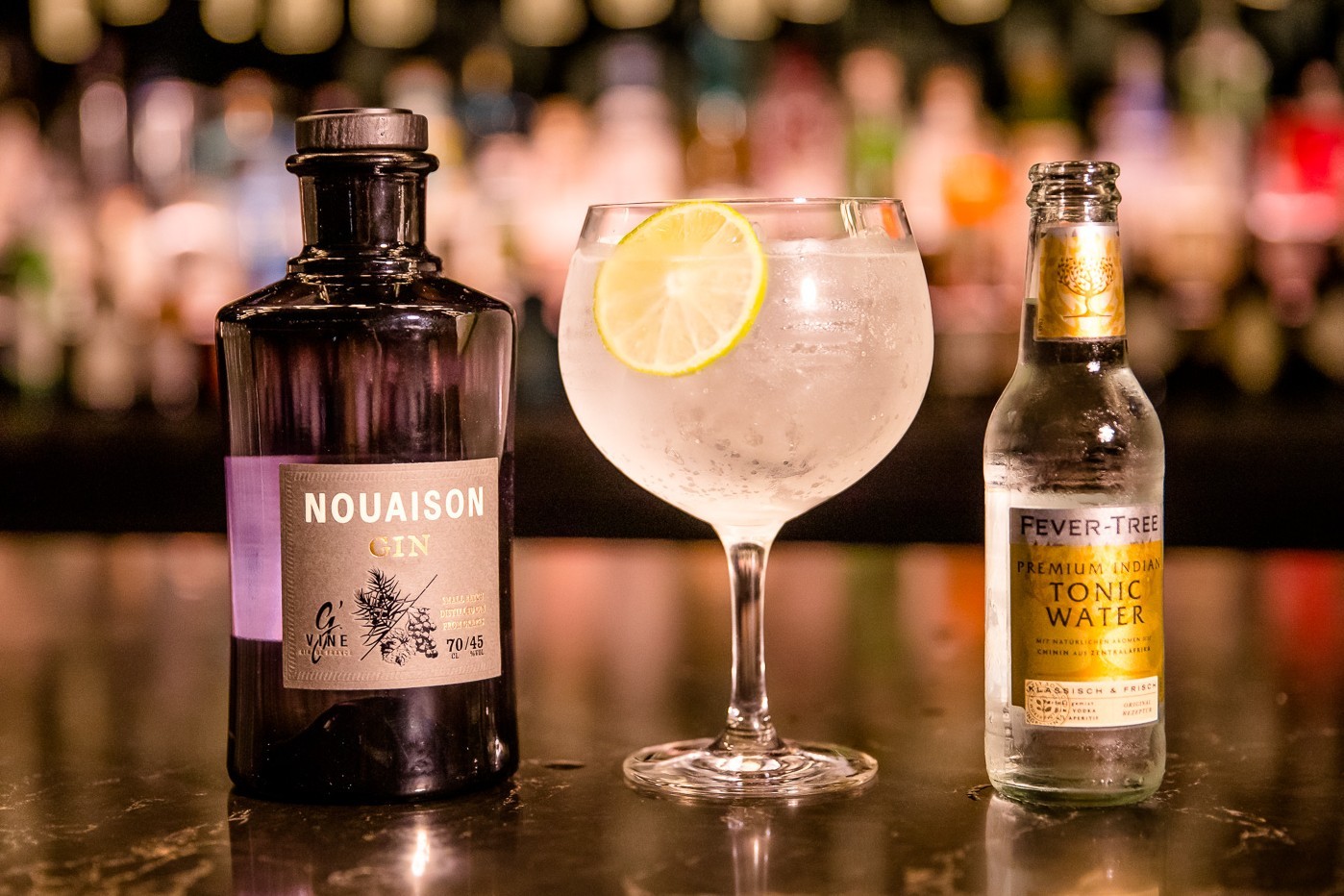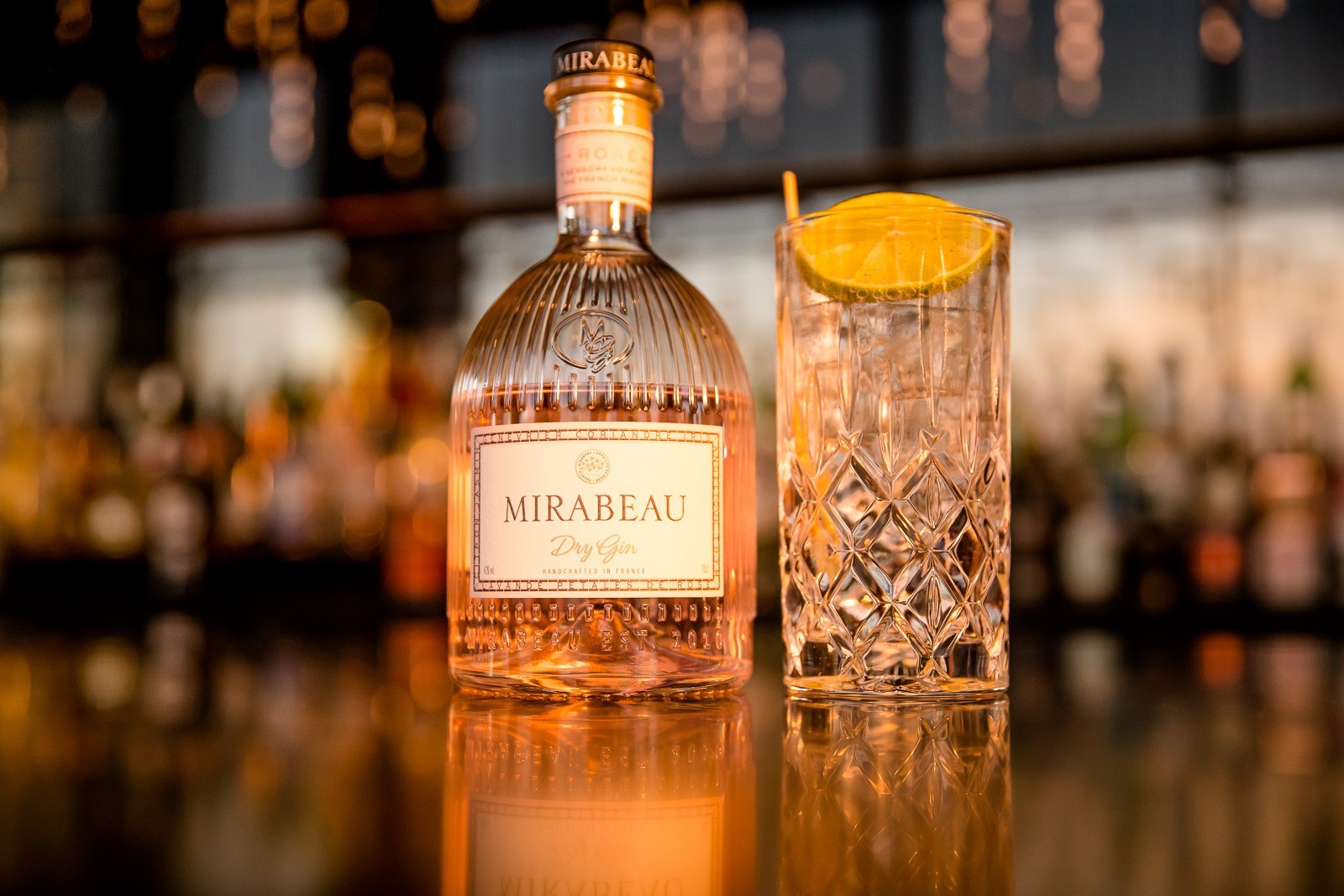 Oh, là, là!
MIRABEAU
Created by a German and English family with a vision, this dry gin is inspired by the herbs and spices growing wild on the Maison Mirabeau wine estate and steeped in the history of Provence as a world-famous centre of the perfume trade. It owes its smooth and subtle fruity palate to the 100% grape-based alcohol at its core and is distilled in a traditional copper still.

Tastes like: Citrus and flowery-earthy notes, along with a floral hit and a typical Provençal herby character.
All at sea
MERMAID GIN
A gin with a touch of sea air. The founders of The Isle of Wight Distillery, Xavier Baker and Conrad Gaunlett, have made it their mission to produce Mermaid Gin in the most environmentally friendly way possible. Almost all of the botanicals are locally sourced from the island in a way that doesn't harm the natural surroundings. During the slow distillation process, the gin matures for seven days, using ten different blossoms and roots.
A smooth yet complex blend of lemon zest, peppery grains of paradise and samphire.

Tastes like: Peppery sharpness and an earthy sweetness, delicate notes of juniper. Complex and full-bodied.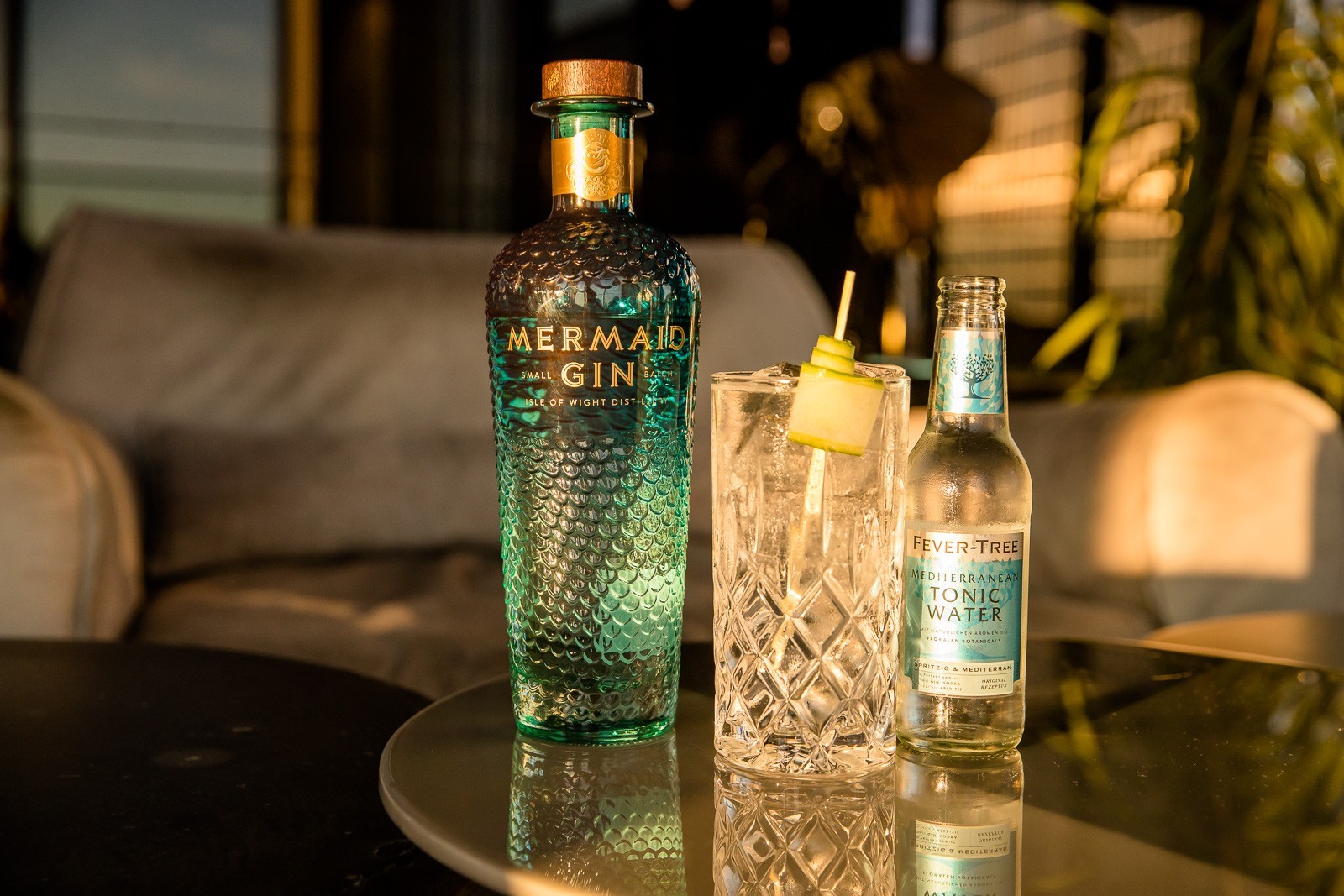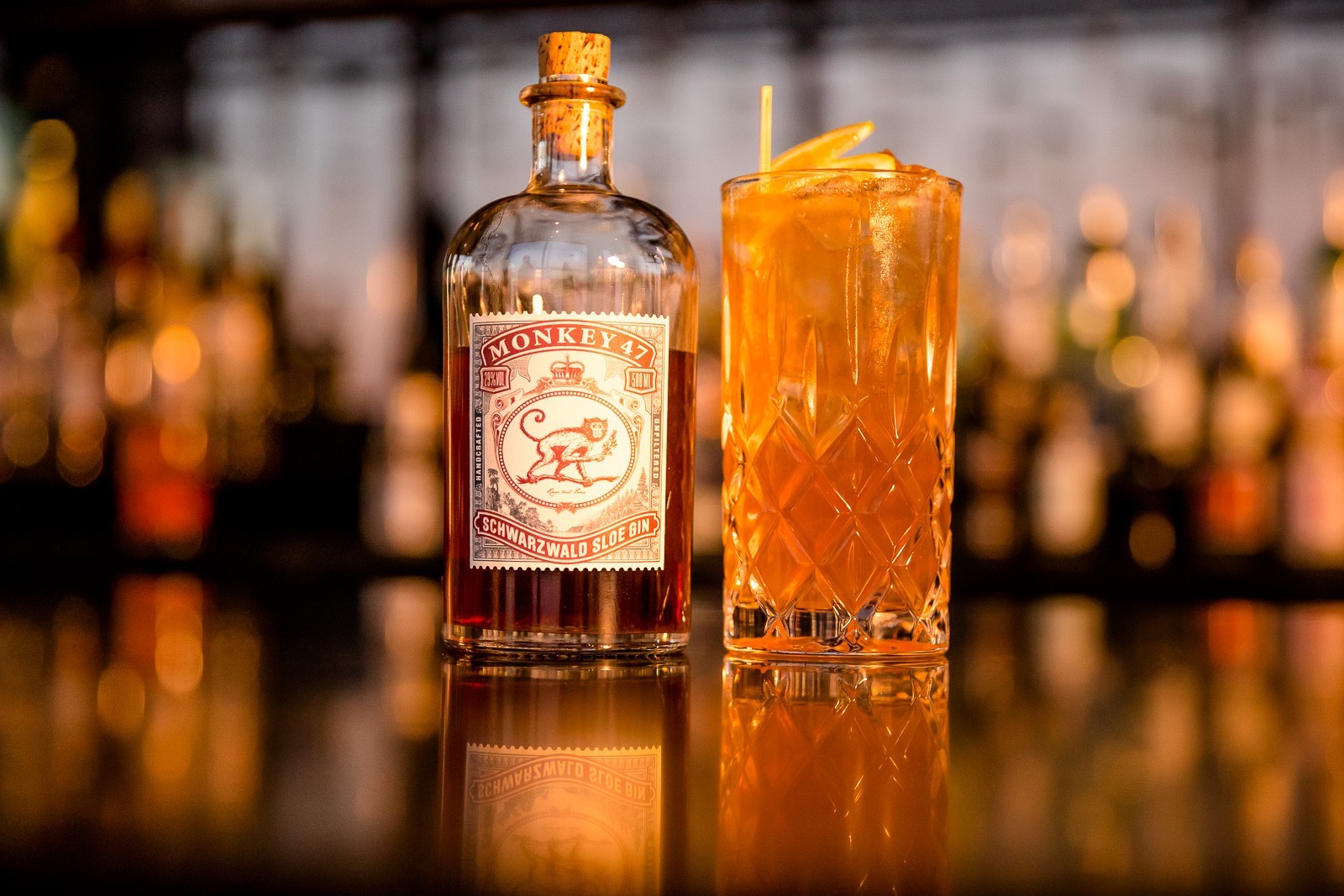 Descended from apes
MONKEY 47 SLOE GIN
This masterfully hand-crafted, unfiltered sloe gin showcases great British traditions, along with the originality of the Black Forest. Distilled in small batches using 47 unique botanicals and infused with hand-picked sloes, this Black Forest sloe gin is a real Monkey 47.

Tastes like: Red berries, juniper and a hint of almond.
Greetings from Austria
ZIRBIN
A taste of Tyrol! This is the slogan of ZIRBIN gin. It was created in Innsbruck in 2019 using ten botanicals and is named after the Tyrolean pine with its mildly resinous aroma.
These up to 1,000-year-old trees characterise the region and their scent has a calming effect on the body and soul.

Tastes like: Tyrolean pine with a pleasant juniper base and a hint of citrus.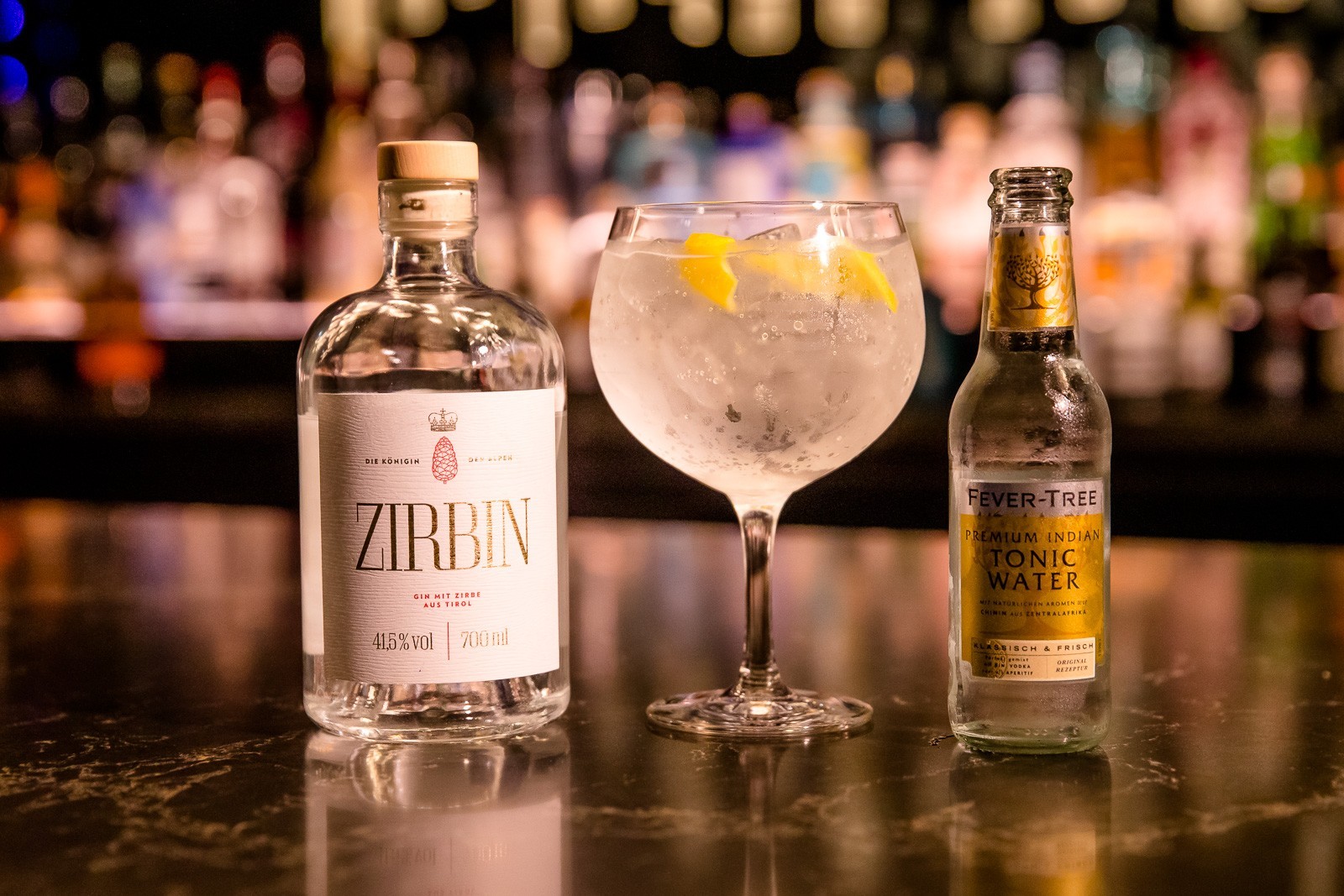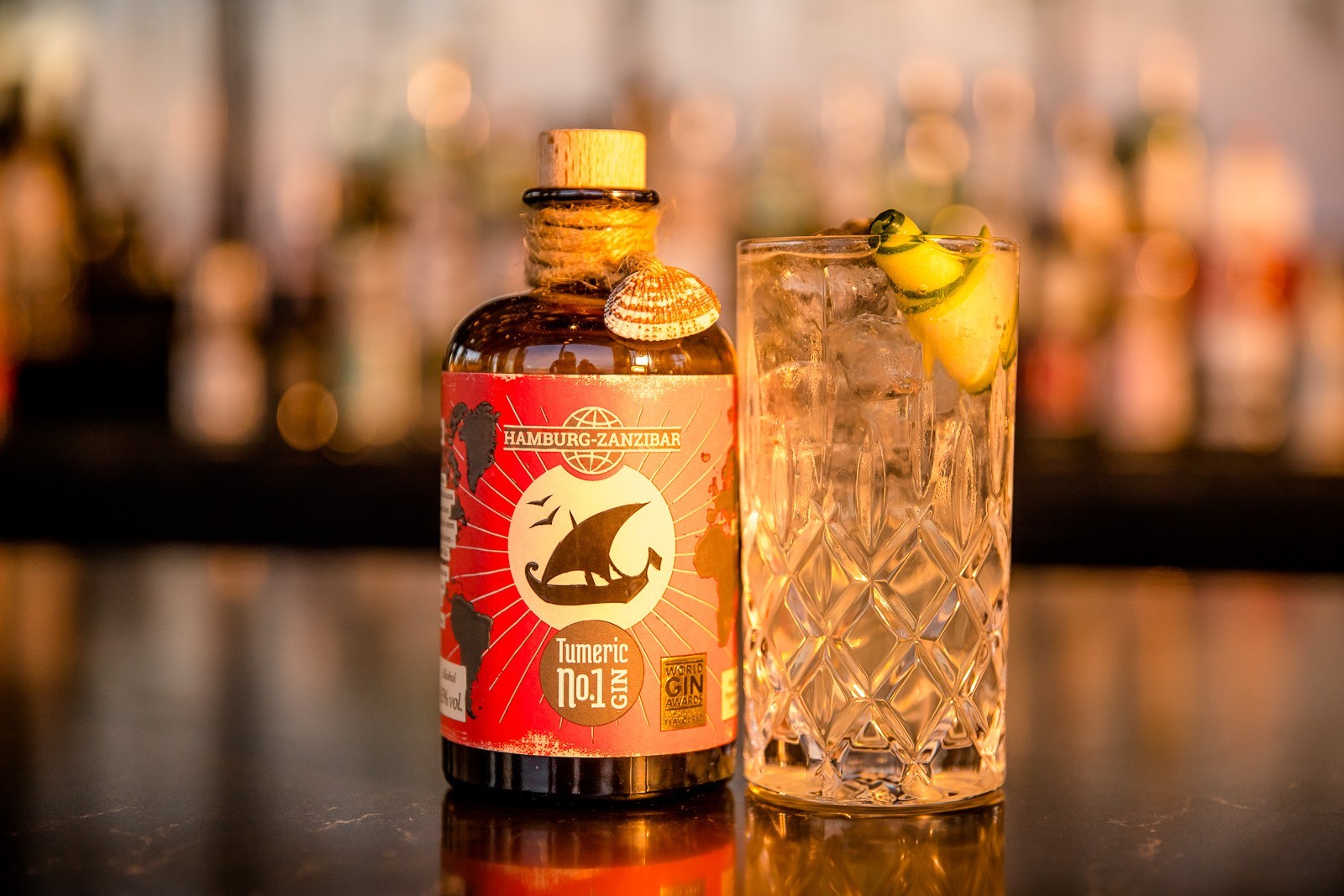 Say yes to turmeric!
TUMERIC NO. 1 GIN
This golden child from Hamburg's smallest distillery doesn't just bring a smile to the face of gin lovers: fragrant wild spices, brilliant sunshine and a view of fishing boats on the horizon – this gin captures a moment in a special place. The subsequent infusion of fresh turmeric not only gives this gin its distinctive, golden colour, but also its unmistakably dense aroma.

Tastes like: Peppery fresh with a sweet palate and exotic aromas.
0% alcohol, 100% flavour!
Berliner Brandstifter, Siegfried Wonderleaf & The Duke Entgeistert
This trio of alcohol-free delights is in no way inferior to its spirited contemporaries when it comes to flavour. All three gin alternatives are made in Germany using elaborate distillation processes and are wonderful served on their own with tonic, or teamed up with other ingredients in non-alcoholic cocktails.

Taste like: Notes of juniper with floral, fruity and herby aromas.