LIKE THE PRICE. LOVE THE DESIGN
The Munich-based company was founded in 2000 and currently operates 92 hotels with 25,817 rooms.
Motel One offers a unique combination of high-quality interiors, exclusive design, excellent service and outstanding city centre locations at attractive prices.
As the creator and a champion of the budget design concept, we believe in evolving continuously rather than resting on our laurels. We embrace our social responsibility, encourage and support our employees, give them a stake in the company's success with attractive incentives, and do our bit towards social integration.
We are warm hosts and committed to sustainable development.

We strive to maintain high levels of satisfaction among our staff and our guests.
These things provide a solid basis for the successful evolution of Motel One in major cities in Germany and abroad.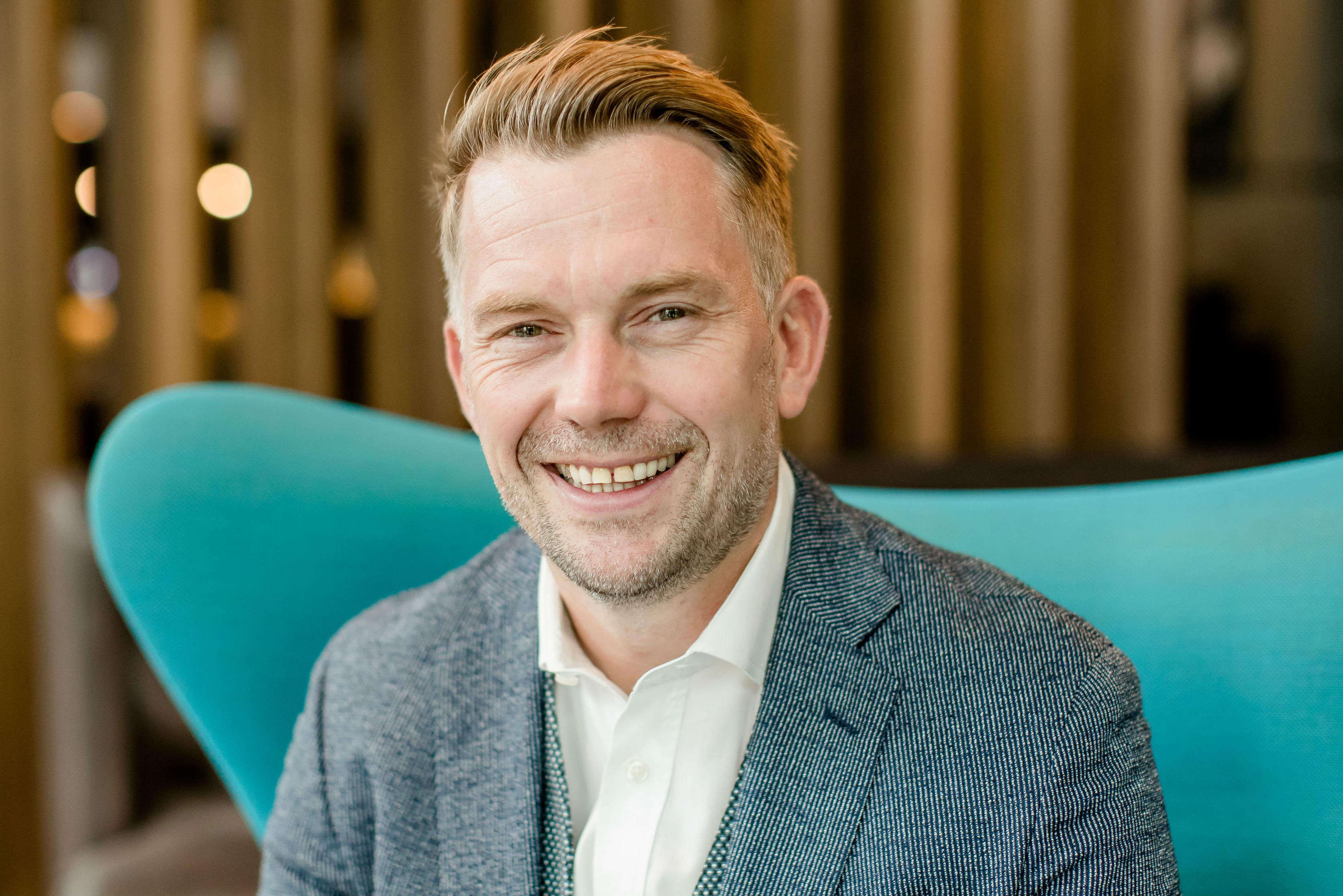 Co-CEO & COO of Motel One
DANIEL MÜLLER
Born in 1978, Daniel Müller began his career with a one-year traineeship at the Sporthotel Achental in Chiemgau, after graduating in international business from the International School of Management (ISM) in Dortmund in 2003. He then spent three years with the Accor Group, working in Berlin as a national account manager jointly responsible for hotel sales in Berlin and Dresden towards the end of his tenure. He joined Motel One in 2007, taking charge of the opening and management of Motel One Berlin-Ku'Damm, where he was hotel manager for two years. Mr Müller became COO in 2010 and has been responsible for the operational management of 75 Motel One in Germany, Austria, the UK, Benelux, Czechia, Spain, France and Poland as joint CEO since 2018. Since Dieter Müller's move to the Supervisory Board in 2021, Daniel Müller and Stefan Lenze have been responsible for the overall management of the company.
Co-CEO, Head of Development & Legal, Motel One
STEFAN LENZE
Stefan Lenze was born in 1974 in Munich. After completing a law degree, he worked at the international law firms Hogan Lovells LLP and Freshfields Bruckhaus Deringer LLP in London and Munich. Mr Lenze joined Motel One in 2011, initially as head of the London office. In July 2014, he succeeded Horst Schaffer as Head of Development and Legal at the Motel One Group upon Mr Schaffer's appointment as chairman of the Supervisory Board. Since Dieter Müller's move to the Supervisory Board in 2021, Stefan Lenze and Daniel Müller have been responsible for the overall management of the company.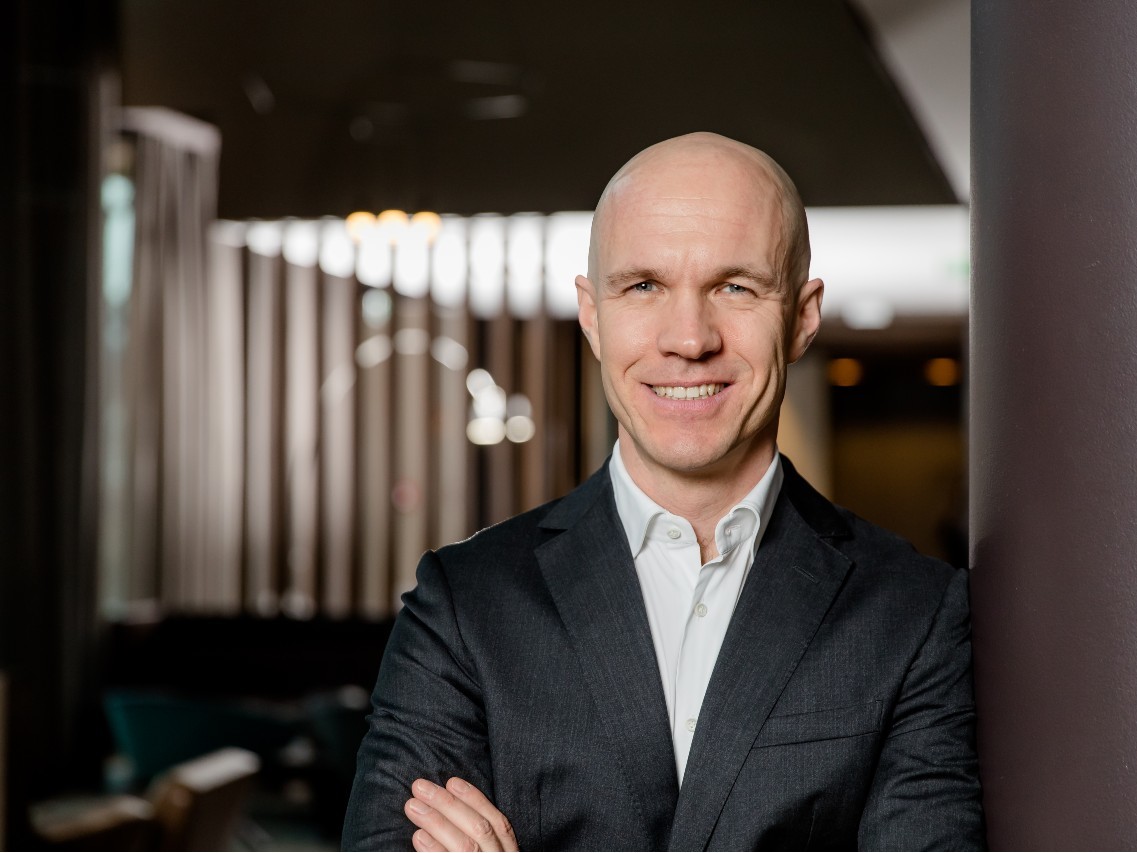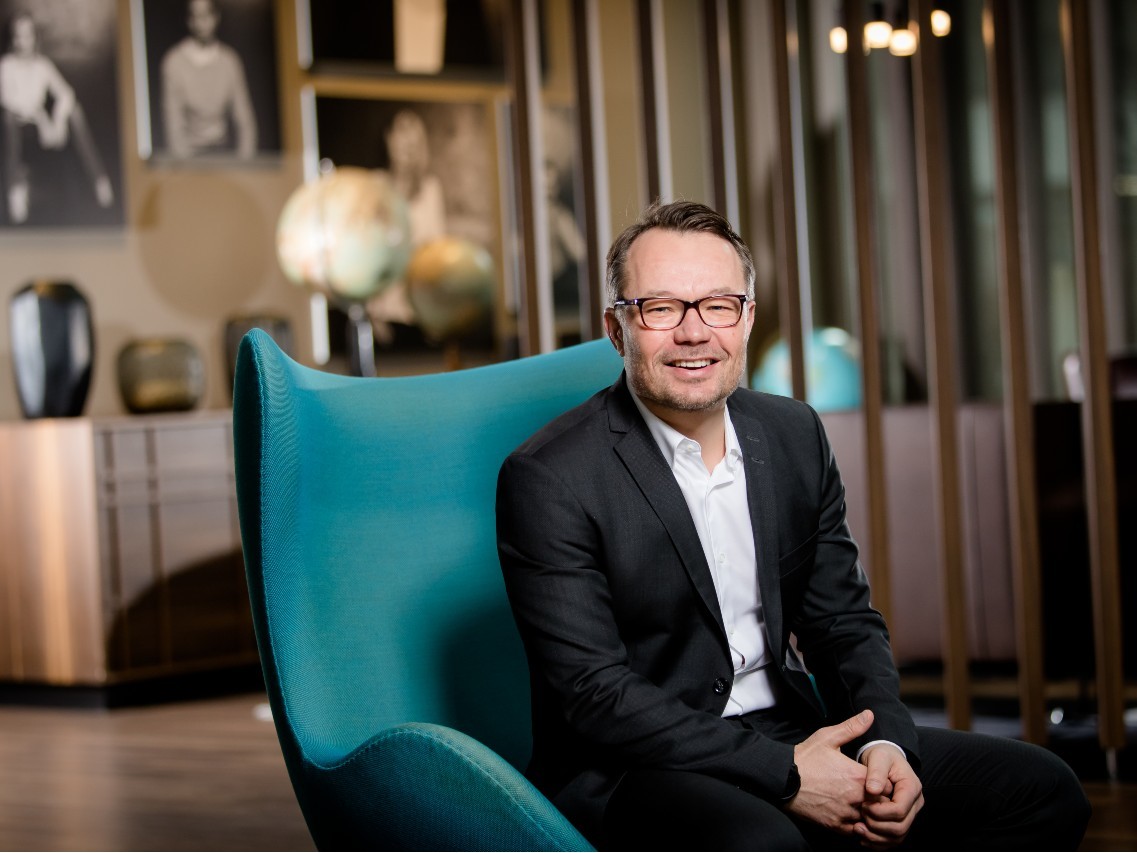 CFO, Motel One
ARMIN RÖDEL
Armin Rödel completed a degree in business administration and joined Wacker Chemie in 1997 as a business unit controller, working in the strategic business development team. In 1999, he moved from Wacker Polymer Systems to ACCOR Hotellerie Deutschland, where he worked as a data analyst before being promoted to project manager in 2002. He graduated from Harvard Business School's General Management Program in Executive Education in 2008. He has also been a lecturer at the University of Applied Science Munich since 2012. From 2004 to 2016, Mr Rödel worked at AccorHotels Germany, where he acted as Finance Director for Central Europe. He became CFO of Motel One in 2017.
CMO Motel One
Susan Schramm
Susan Schramm, a native of Holstein and mother of two, has found her calling in marketing. After spending a year studying in France and completing a degree in business administration at the University of Mannheim, she began her career in 1995 at the Heye und Partner advertising agency in Munich. After further positions in the advertising industry, she switched to the corporate side in 2001. Her path led her to the USA, where she took over responsibility for the global McDonald's - Disney Alliance at McDonald's headquarters. After holding various positions within the company in Germany and abroad, she was appointed CMO of McDonald's Germany in 2016, where she shaped the brand's image for many years and achieved great success, particularly with the digitalisation of marketing and her business-oriented marketing strategies, even in times of crisis.
Her work was recognised many times over, not least with the "CMO of the Year 2020" award. Susan Schramm has been CMO at Motel One since October 2023.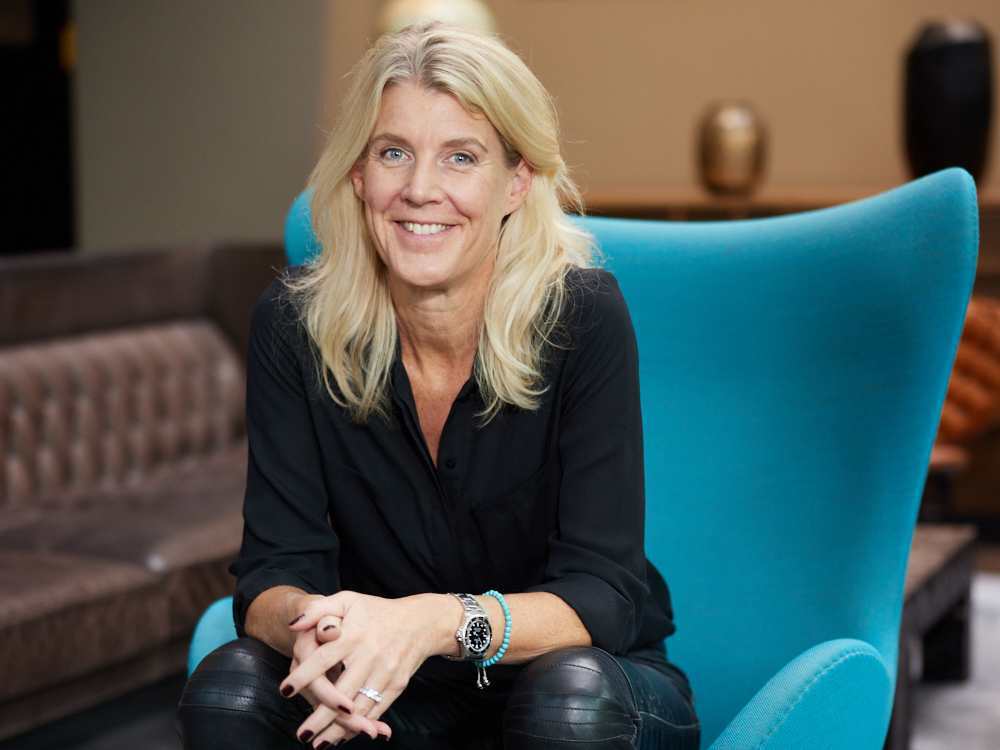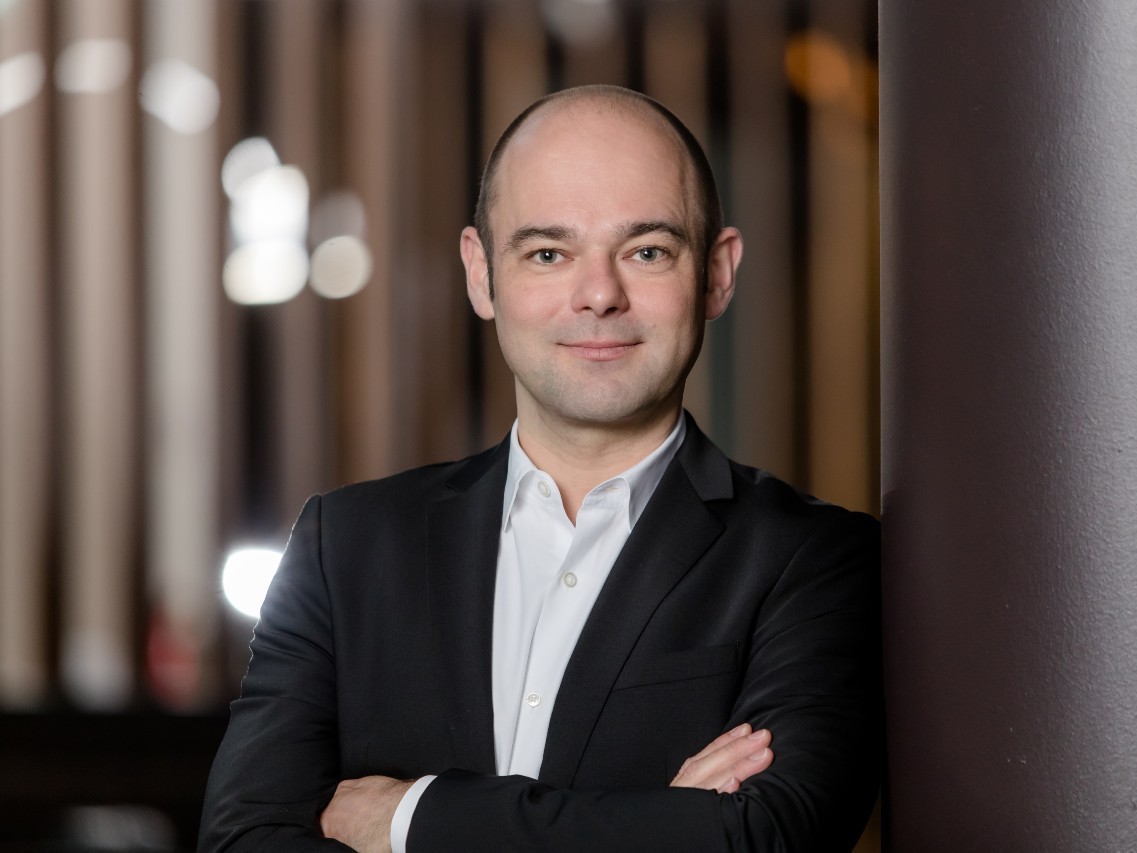 CTO, Motel One
Michael Wiessler
Michael Wiessler, born 1979, completed his degree in business information technology in Berlin in 2004, specialising in financial services and information management. After writing his thesis on the standardisation of business processes at Motel One, Wiessler worked as a consultant at Accenture for three years, gaining experience in capital markets and the adoption of IT systems. In 2007, Mr Wiessler joined IDS Scheer AG as a senior consultant in the banking business unit and IT requirements management team. Michael Wiessler has worked at Motel One since 2010 and is currently CTO.
Head of Human Relations
Kerstin Winkelmann
Born in Bremen in 1980, Kerstin Winkelmann completed her degree in international tourism and hotel management at the International School of Management (ISM Dortmund) in 2004. Having gained some initial professional experience in HR at the Kempinski Vier Jahreszeiten Hotel in Munich, she became Director of People Management at the Kempinski Grand Hotel des Bains in St. Moritz in 2009, before joining Motel One in 2010. As Human Resources Manager, Ms Winkelmann was responsible for the management and strategic direction of all HR departments for five years. She also oversaw the development of the One University, which was awarded the HR Excellence Award and the German Education Prize. In 2016, she took over as Head of Human Relations, working closely with the management team and advising it on all HR issues. Ms Winkelmann has been a member of the Management Board since June 2021.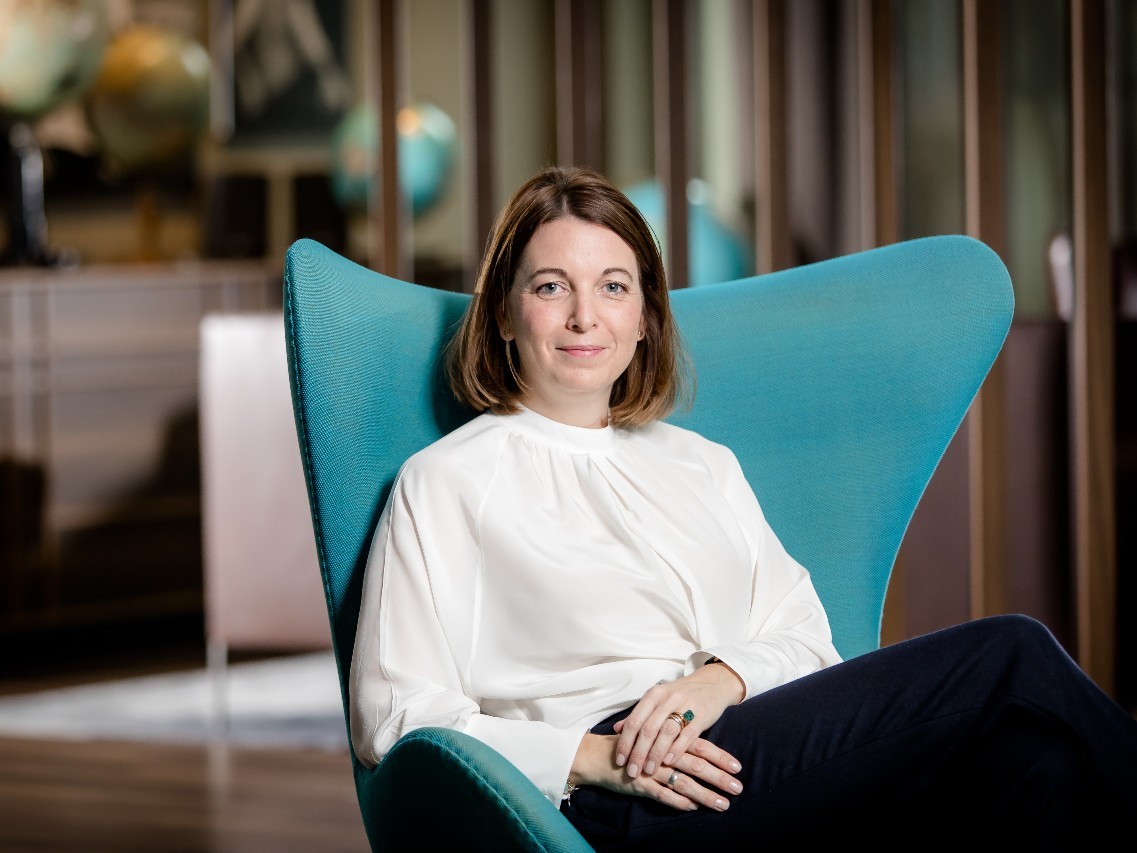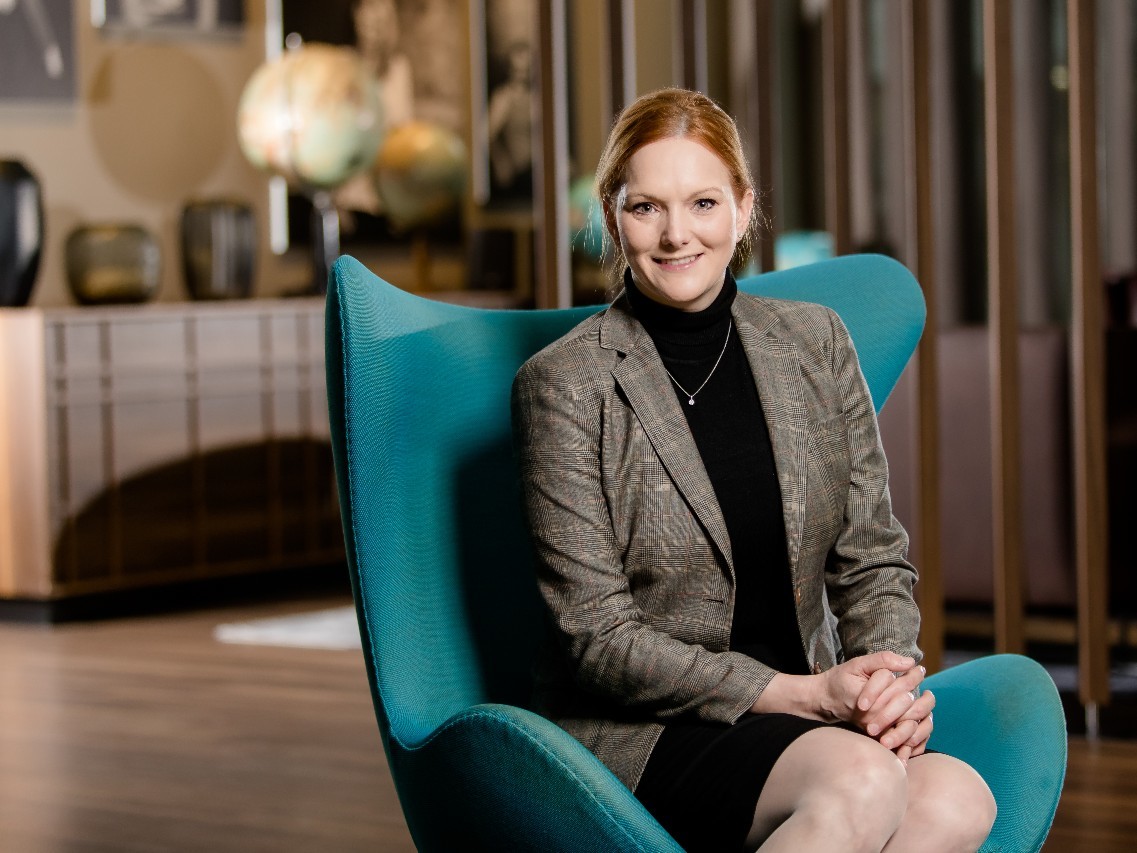 Co-Head of Development
ASTRID SCHAFLEITNER
Born in 1986, Astrid Schafleitner started her career at Motel One in 2011 as a member of the development team. Having held a number of roles within the team, Ms Schafleitner took on responsibility for Southern Germany, Austria & CEE, overseeing the implementation of many new hotel projects. Together with Co-CEO Stefan Lenze she also coordinates the international development team, which works to promote the long-term growth of Motel One. Ms Schafleitner completed her training in hotel and tourism management at the Am Wilden Kaiser tourism college, before going on to obtain a degree in economics from Johannes Kepler University Linz. Ms Schafleitner has been a member of the extended management team since summer 2021 and is responsible for the area of development.
Operations Manager International
MANUEL MARTINEZ
Born in Heidelberg in 1986, Manuel Martinez completed his degree in tourism in Sant Pol de Mar, specialising in hotel management. Mr Martinez went on to earn a master's degree in European hospitality management before joining RIU as Deputy Managing Director. As a Director, he worked in the Canaries, Marrakech, Cuba and Ibiza. In 2014, Mr Martinez moved to TUI in London, where he was responsible for hotel and resort operations. Following a move to TUI Hotels and Resorts in Germany in 2016, he took operational responsibility for the TUI Magic Life brand. Mr Martinez joined Motel One as Operations Manager International in 2020 and became a member of the extended management team in summer 2021.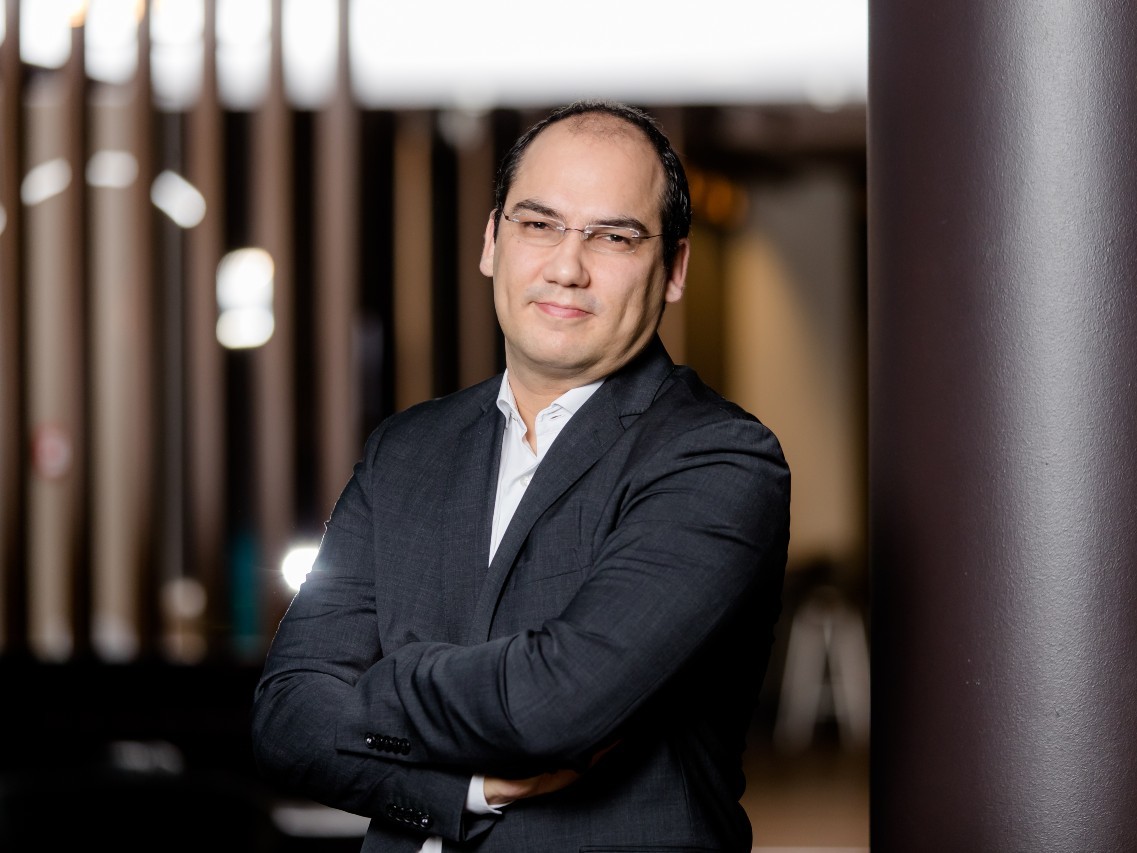 Supervisory Board One Hotels & Resorts AG:
Dieter Müller (Chairman)

Ursula Schelle-Müller

Philippe Weyland

Dr. Michael Hofmann
1999
Dieter Müller and Philippe Weyland come up with the idea for Motel One while having breakfast together in a small café in the Haidhausen district of Munich.
2000
The Motel One brand is born.
The first Motel One opens in Frankfurt-Offenbach.
2003
Motel One is attracted to city centres.
The Motel One Berlin-Mitte hotel opens its doors.
2005
The Motel One design concept is developed.
2006
In Nuremberg and Hamburg, the turquoise egg chair moves in for the first time, and the first One Lounges provide an inviting space for guests to relax and unwind.
With clear positioning as a low budget design hotel, Motel One assumes a pioneering role in Germany.
2007
Motel One is awarded the AAA rating for the first time in the Treugast Investment Ranking, along with Accor, Marriott and Starwood Hotels.
The Morgan Stanley Real Estate's Special Situations Fund III acquires a 35% stake in Motel One GmbH.
Motel One CEE is established as a joint venture with the Verkehrsbüro Group for expansion in Austria.
2008
Motel One named 'Most Wanted Investment Partner' by Treugast.
More than 3,000 rooms available for the first time.
2009
Founder and CEO Dieter Müller becomes 'Hotelier of the Year'.
Motel One is growing – more than 4,400 Motel One rooms are now offered.
2010
Motel One is named 'Best Budget Hotel in Germany' for the first time by the German Institute for Service Quality on behalf of n-tv.
2011
The first Motel One hotels in Austria are opened in Salzburg and Vienna.
Motel One now has more than 8,000 rooms.
2012
The first Motel One opens in the UK: Motel One Edinburgh-Royal.
The number of guests across all 42 Motel One hotels exceeds 3 million for the first time.
hotel.de awards Motel One the title of 'Most popular budget hotel chain for business travellers in Germany' for the third time in a row.
2013
The 10,000th Motel One room opens at the Motel One Vienna-Prater.
In 2013, the members of the world's biggest travel website TripAdvisor include four Motel One hotels in their top 25 budget hotels in Germany.
2014
Motel One opens its first hotel in Belgium (Brussels) and the first one in the Czech Republic (Prague).
The Motel One Campus, home of the One University, opens in Munich.
Motel One receives the Grand Prix 2014 from the MKG Group at the Worldwide Hospitality Awards in Paris.
2015
The Motel One Amsterdam becomes the group's first hotel in the Netherlands.
Motel One is awarded the German Marketing Prize.
Motel One is named 'Top National Employer 2015' by Focus in collaboration with Kununu, and also wins the HR Excellence Award 2015.
Start of the integration project for young refugees in Munich.
The breakfast is expanded with a wide selection of organic products.
2016
Motel One opens its first hotel in Switzerland: Motel One Basel.
Dieter Müller, founder and CEO of Motel One Group, receives the Lifetime Achievement Award from the International Hotel Investment Forum (IHIF)
Motel One wins the German Education Prize 2016 for its training and development concept at One University.
Motel One is named 'Best Budget Hotel in Germany' for the fourth time in succession.
EY presents Ursula Schelle-Müller and Dieter Müller with the prestigious Entrepreneur of the Year 2016 award.
The AAA rating in the Treugast Investment Ranking has been retained every year since 2008.
Deutsche Bundesbank reconfirms the investment grade.
In 2016, Motel One welcomes 5.4 million guests in its 55 hotels.
The new slogan is introduced: 'Like the price. Love the design.'
2017
Motel One receives the German Service Prize for the fourth time in a row.
Motel One's integration project extended to Berlin.
Motel One named 'Best Employer' for the second time (awarded by FOCUS magazine in cooperation with XING and kununu).
Motel One receives the German Brand Award.
The Motel One Edinburgh-Royal wins the Scottish Hospitality Award.
Deutsche Bundesbank reconfirms the investment grade.
Motel One defends its top spot in the TREUGAST Investment Ranking.
beONE digital membership programme launched.
Motel One receives the Rolling Pin Award.
One Foundation founded to offer support to underprivileged groups.
2018
Motel One opens its first hotel in Spain, Motel One Barcelona-Ciutadella, as well as its first in France – Motel One Paris-Porte Dorée.
Motel One is honoured with the renowned Game Changer Award by Bain & Company and manager magazin.
Motel One once again wins the Hospital HR Award and is named Germany's best budget hotel for the fifth time in a row.
Additional prizes in 2018 include the Deutscher Kunden-Award (German customer award: first place in three categories), the Rolling Pin Award and the title of Preis-Leistungs-Sieger (price-performance champion) from YouGov for the Handelsblatt.
With its urban organic breakfast, Motel One is leading a new breakfast concept in Germany and Austria, with a focus on a broader selection of organic products.
The beOne digital membership programme records 304,000 registered members.
Motel One has more than 71 hotels and 20,160 rooms across nine countries.
2019
Motel One opens its first hotel in Linz and enters the Polish market with Motel One Warsaw-Chopin.
With the new Motel One Munich-Haidhausen, Motel One opens its tenth hotel in Munich.
One Mobility Benefits for employees introduced.
Extensive redesigns are carried out in the properties Cologne-Waidmarkt, Frankfurt-East-Side, Essen, Salzburg-South, Edinburgh-Royal and Berlin-Mitte.
For the second year in a row, Motel One wins the German Customer Award 2019 in all three categories and repeatedly wins the German Brand Award in Gold. Moreover Motel One is awarded as Leading Employer.
The beOne Membership Programme records 550,000 registered participants.
The Motel One Group's One Foundation launches its first projects in Berlin, Jordan and Malawi.
The "One Click Book" booking tool is successfully launched.
Motel One has 74 hotels with 20,851 rooms in 10 countries.
2020
The newly designed Motel One app for iOS and Android continues to drive digitalisation forward.
Motel One presents its sustainability programme "One Planet. One Future.
Redesigns are carried out in the properties Berlin-Hauptbahnhof, Berlin-Hackescher Markt, Saarbrücken, Munich-East-Side, Munich-Garching and Salzburg-Mirabell
Membership numbers of the beOne membership programme continue to rise to 660,000 participants
Motel One Bonn-Hauptbahnhof opens
Motel One receives once again "Best Value for Money" and "Leading Employer" awards
Despite the Corona pandemic affecting the hotel industry worldwide, Motel One remains well positioned and optimistic
2021
At the beginning of 2021, Motel One announces that all hotels are now powered by 100 per cent renewable energies
Four successful new openings in German cities with Motel One Hamburg-Fleetinsel, Nuremberg-Hauptbahnhof, Stuttgart-Hauptbahnhof and Cologne-Messe
The opening of Motel One Copenhagen marks the successful market entry in Scandinavia
In 2021, Motel One is again awarded "Leading Employer" and "Price-Performance Winner", among others
Motel One's mobile app wins the renowned Red Dot Award 2021 in a total of four categories
The new "One Code of Conduct" manifests the group's general compliance guidelines
The Motel One portfolio increases to 107 hotels with 30,248 rooms
The beOne Membership programme grows to over 700,000 members
2022
Motel One opens eight new hotels in Manchester, Aachen, Madrid, Graz, Hanover, Innsbruck, Ulm and Rotterdam
Future growth is secured to a total of 116 hotels with new locations in Lisbon and Vienna, among others
Successful launch of the new brand "The Cloud One Hotels" with The Cloud One Hotel New York-Downtown
Motel One wins the "Leading Employer Award" for the fifth time in a row, as well as two "Hospitality HR Awards" in the categories Recruiting and Employee Retention and Development
Investor confidence is unbroken: For the seventh time, Motel One receives the "Most Wanted Investment Partner 2022" award from the TREUGAST Solutions Group
The beOne Membership programme reaches over 1 million members
Motel One's ESG measures are rewarded with the "Sustainability Champion" by Die WELT & ServiceValue GmbH
OneDesign magazine wins the "German Brand Award" in the category "Brand Communication - Storytelling and Content Marketing"
Handelsblatt & YouGov choose Motel One as the price-performance winner in the category "Hotels" for the fifth time in a row
Motel One closes the year 2022 with the highest turnover in the company's history so far
Our locations at a glance