Motel One Würzburg
Where the river Main meets fine wine
Discover the magic of Würzburg
Welcome to Würzburg, the city that combines history, culture and incomparable charm. Use our new and affordable hotel as your base to discover this fascinating destination and create unforgettable memories. Immerse yourself in the world of Würzburg, where history meets modern amenities, excellent hotels and unique sights.
A rich history and cultural treasures
Discover the rich history of this impressive city during your stay. In the Middle Ages, Würzburg was an important economic, spiritual and political centre, and it remained so up until the Industrial Revolution. This has resulted in a fascinating cityscape.
One of the most famous buildings in Würzburg can actually be found right in front of our hotel. The majestic Würzburg Residence is a UNESCO World Heritage site and is well worth a visit. You can easily while away an entire afternoon marvelling at the baroque splendour of the palace. Or why not take a stroll through the narrow alleyways of the old town around the hotel? They hide many Middle Age treasures, like the impressive town hall. The 18th century Wallfahrtskirche Käppele ('Little Chapel') with its opulent rococo architecture and works of art is another must-see site.
A packed programme of exciting events
Würzburg has a buzzing cultural scene with lots of exciting events happening all year round. From stunning opera and theatrical performances, to music festivals and affordable art exhibitions – there's something for everyone to enjoy. You can pay a visit to the Museum für Franken to learn more about local history or take in a performance at the Mainfranken Theater Würzburg, which regularly puts on some of the most famous productions in the world. The Congress Centre is another incredibly versatile venue that also offers stunning views of the city, the surrounding countryside and the Main River.
The Wein am Stein wine and music festival is one of the highlights of Würzburg's calendar, while in midsummer the Kiliani Volksfest festival draws groups enjoying a city break and local residents to the left bank of the Main with its Ferris wheel and wide variety of child-friendly attractions.
An outstanding location
Our new hotel, complete with terrace, is located in the heart of Würzburg and is the perfect base for visiting the city's main attractions. The hotel is just a four-minute walk from the train station. Whether you're interested in culture, history or food, our hotel is strategically positioned to meet your every wish. We even offer a delicious and varied breakfast buffet to help get your day off to a great start.
Book today and you could be one of our next satisfied guests: 'Fantastic hotel, everything is brand new and it's right in the city centre. Great bar.' – 'The location is very central and perfect for discovering the city centre.' - 'We often stay in hotels and this was by far the best place that we have stayed recently. In view of the great location, the price is unbeatable.' – 'Stunning hotel, great location in the city centre, friendly staff. The rooms were clean and equipped with everything that you might need.'
From the hotel to Würzburg's top attractions
Our hotel is close to the main train station and an ideal starting point for discovering the fascinating city of Würzburg. The Old Main Bridge, which you can easily cross on foot, spans the Main River and connects the old town and Würzburg's green area with the Marienberg Fortress. Enjoy breathtaking views of the Main and the old town while you wander across this historic bridge.
Culinary delights and wine tasting
Würzburg is well-known throughout Germany for its outstanding culinary scene. Enjoy some traditional local delicacies in one of the city's cosy restaurants or taste some more modern dishes at some of Würzburg's hottest culinary spots. You could also try some of the best-known Franconian wines grown in the picturesque vineyards around the hotel at a wine festival in Würzburg. A tasting at a wine festival is an absolute must-do for guests visiting during harvest time.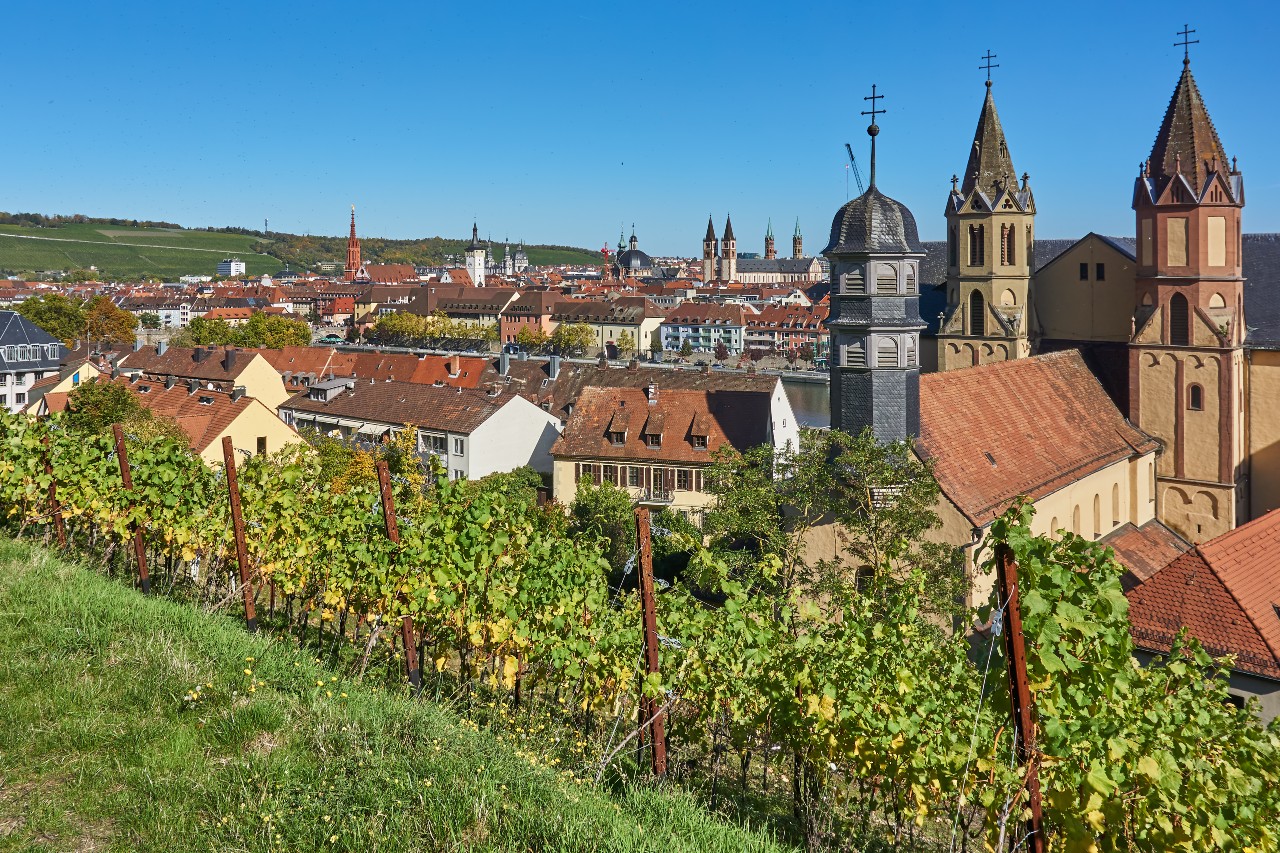 Rest and relaxation – a speciality of our hotel
After an eventful day visiting Würzburg's city centre, you can rest and relax in our beautiful hotel. Our team is available round the clock with tips to help make your stay as comfortable as possible. Enjoy our spacious and modern rooms and free wifi throughout the hotel and in our bar.
Whether you're heading off on your dream holiday or on a business trip, book your room in Würzburg now
Discover the beautiful city of Würzburg and relax in our modern and stylish hotel. Experience the perfect combination of history, culture and first-class accommodation. Book your dream holiday now and let yourself be enchanted by our charming hotel and the magic of this fascinating city. We look forward to seeing you soon!
Like the price · love the design
Your online benefits

*Not applicable during exhibition and event periods