Experience Leipzig: no lack of lakes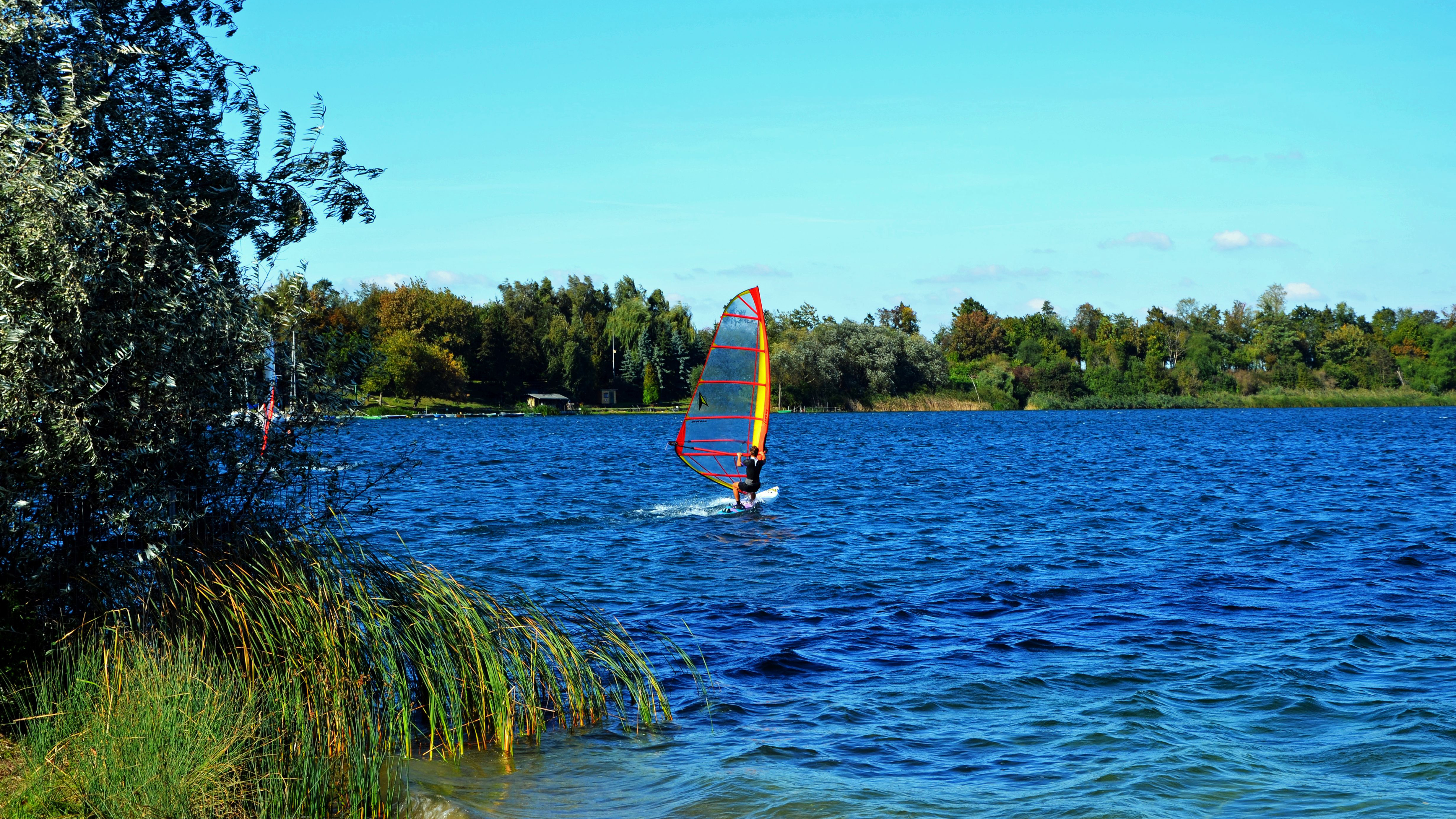 Anyone looking for leisure activities surrounded by nature is sure to be in their element in Neuseenland. The former lignite mining area around the city has long since been transformed into a beautiful local recreation area. Hiking, cycling, stand up paddleboarding, diving or a boat trip – there is plenty to discover on and around Leipzig's ten (and counting) lakes.
Get a taste of Leipzig – try something new!
Kokopelli
By travellers, for travellers: Kokopelli offers a relaxed atmosphere for globetrotters, including guidebooks to dip into and travel talks for inspiration.
Moritzbastei
The remains of the former city fortifications were transformed into a student club by student Angela Merkel and fellow students in the 1970s. Today, the vaults host events, concerts & co. as well as a wine and cocktail bar and a café serving home cooking.

Macis
Eat well with a clear conscience - this is possible in the organic market/organic bakers/organic restaurant Macis in a fine Art Deco atmosphere.
Toni's Organic Icecream
The ice cream offered by this small organic ice cream parlour is truly out of the ordinary, with flavours ranging from pineapple and parsley to pink peppercorn, from vegan to gluten-free.

Morrisons Pub
A piece of Ireland in the middle of Leipzig - complete with Guinness, ale and typical dishes from the Emerald Isle.

Bar Imperii
Where once important trade routes of the Roman Empire crossed, the "Via Imperii" and "Via Regia", today an experimental combination of bar & food culture offers local and international specialties to enjoy.