There's nothing quite like a European city break. The romance, the excitement, the food – not to mention all the sights there are to see. But travelling to top sights and attractions, either by hire car or by public transport, can be a little less than relaxing.
So, we set out to discover which European city would be the easiest to walk; how many of the top attractions would you see along the way? How long would it take? Our research took us to Europe's most visited cities, and the top attractions in each one. And the results might surprise you – they certainly surprised us!
The Top 20 Most Walkable Cities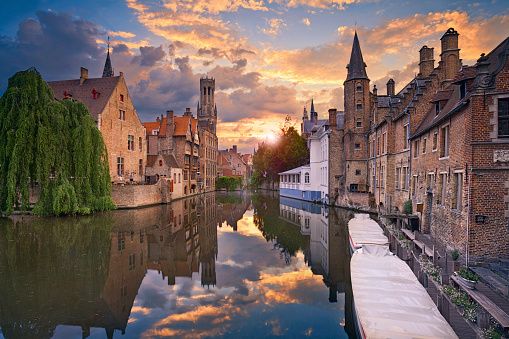 1. Bruges, Belgium
Walking time: 29 min
Walking distance: 2.3 km
Total steps: 3,018
Elevation: 3m
Welcome to Bruges – now crowned Europe's most walkable city. This stunning medieval market town packs all of its most famous attractions (including the Bruges Beer Experience) into a tiny area, flanked by scenic canals and striking 14th century architecture. No matter where you choose to explore, you'll be greeted with magic and charm at every turn. But if you want to make the most of your time, try this attraction-filled route:

Starting at the Powder Tower (once used to store gunpowder within the historic city walls), the route takes walkers into the old town via ​​Begijnhof Bridge. Along the way, you'll pass the Groeninge Museum and popular canal tours. Further down, the market square is alive with activity – especially at Christmas time. At the end of your walk, you'll be treated to two delicious (and top-rated) attractions: Frietmusem, the world's first (and perhaps only) museum dedicated to fries, and Choco-Story – where the 4,000-year history of chocolate comes to life. Go on, indulge – you've earned it. Even if it only took 3,000 steps to get here!
2. Manchester, England
Walking time: 30 min
Walking distance: 2.4 km
Total steps: 3,149
Elevation: 5m
Football fans, put aside your team affiliations, feuds and rivalries – because when you're in Manchester, you're in the home of England's National Football Museum. That's just one of the most-visited attractions you'll encounter while walking through Europe's second most walkable city. After just 30 minutes and 2.4 kilometers (about 1.5 miles) you'll have passed 6 of Manchester's most infamous tourist spots. This city is brimming with culture and variety – it's one of the most fun places in the world to get lost in. But if you can help it, stay on the beaten track, and walk a route that'll take you through Manchester's must-see areas:

Start at Chetham's Library, the oldest public library in the English-speaking world, dating back to 1451. If you've got the time, book a tour – it's a five-star experience. If you'd rather test your football knowledge (or skills), the National Football Museum is your next stop. Here, you'll discover thousands of pieces of football memorabilia and interactive installations. The route will take you along the river, past the glorious cathedral and lively Corn Exchange, into the heart of Manchester – where you'll find the People's History Museum; a walk through civilisation from the beginning to today. Last stop, Manchester Science and Industry Museum. It's as fascinating as it is fun, and a beautiful landmark in its own right, seamlessly merging historic architecture with modern design.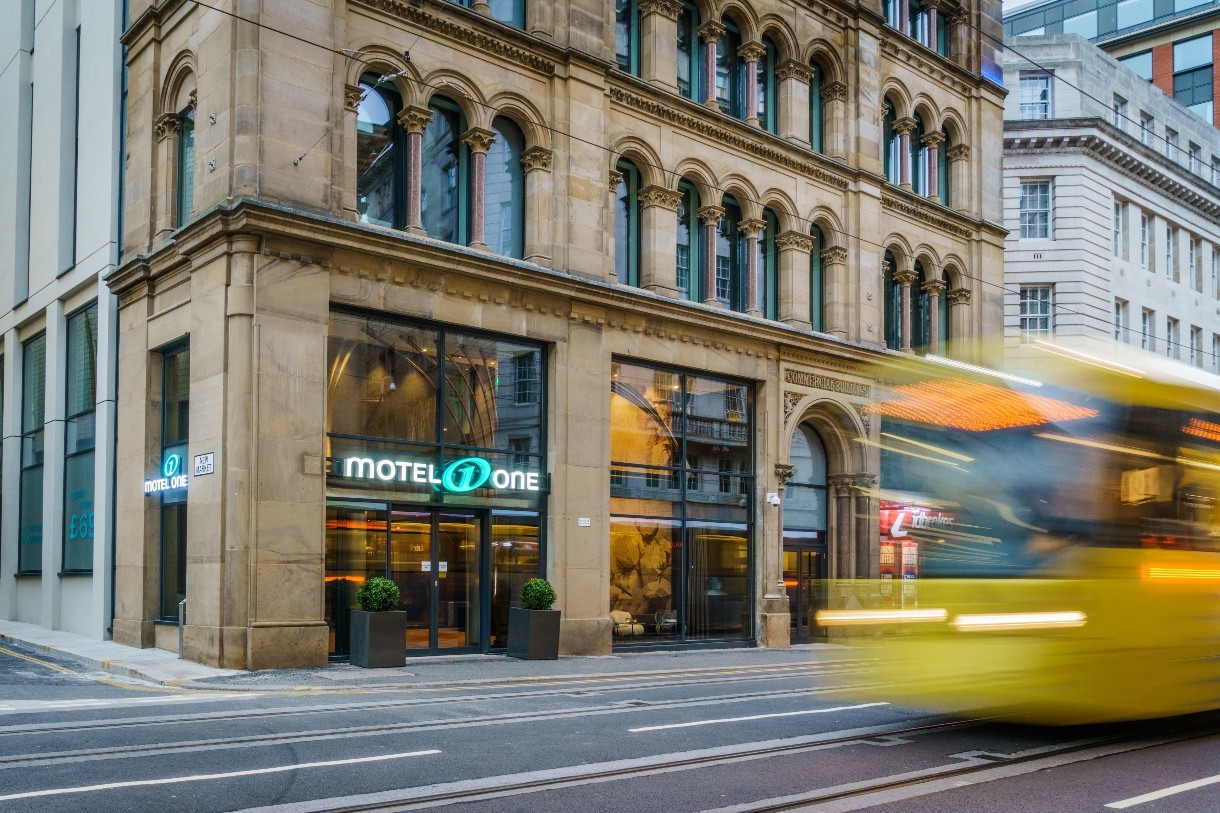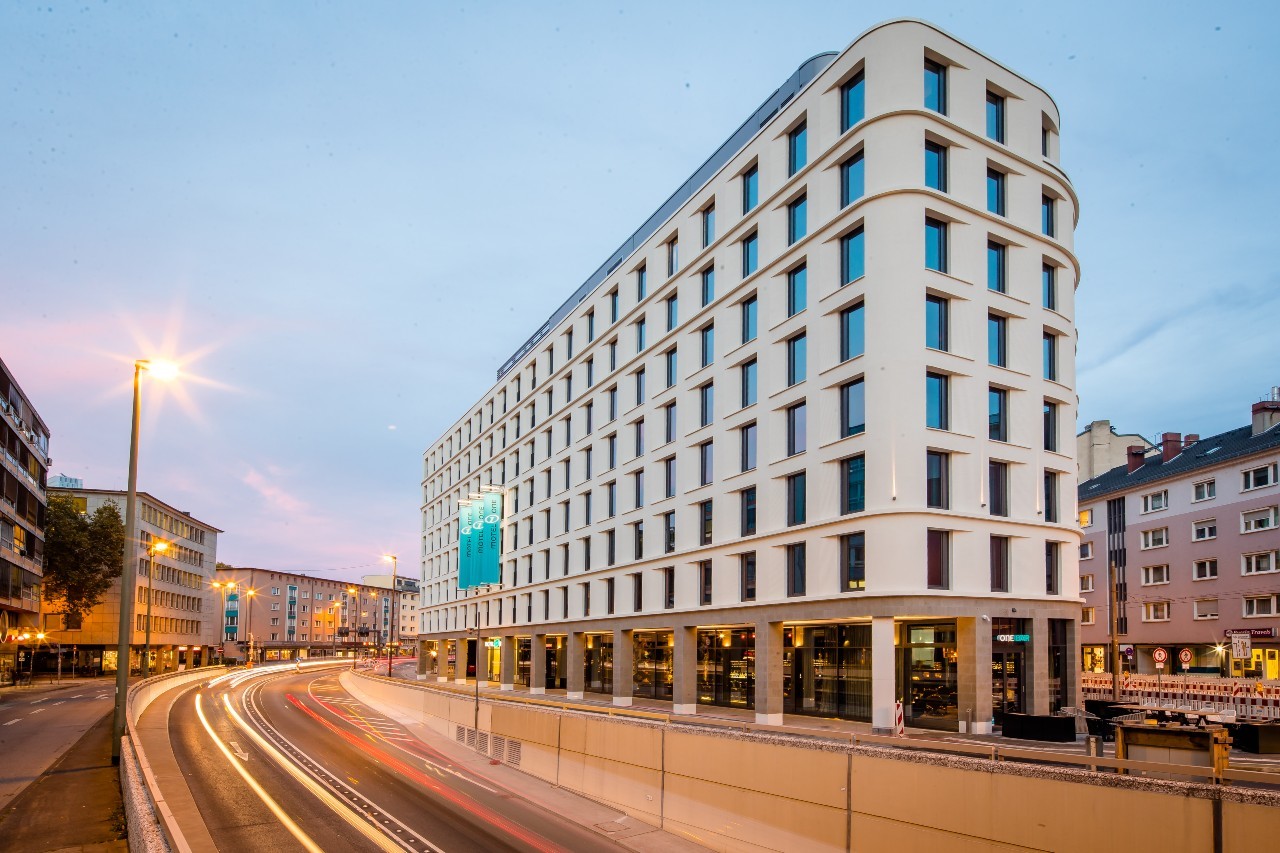 3. Frankfurt, Germany
Walking time: 35 min
Walking distance: 2.7 km
Total steps: 3,543
Elevation: 6m
Europe's third most walkable city blends history and tradition with modern sensibility. It's also highly accessible, unlike some of the older towns and hillier destinations in this list. Cultured, lively and deeply beautiful, Frankfurt is one of our favourite places in the whole world. And with our walking route, you can walk through it – soaking up the sights along the way – in around half an hour:

Start at the Städel Museum – a quirky and unexpected building, filled with hundreds of years of art and installations. From there, you'll stroll along the River Main before crossing the Iron Footbridge, one of the city's most romantic spots. While it's always beautiful to behold, the Iron Footbridge is simply stunning when lit up at night. A short time after crossing, you'll arrive at the old buildings at Römer in Frankfurt. No, you haven't travelled back in time – that's just some of the most well-preserved decorative architecture in the whole world. It's a must-see while you're in town – if you ever manage to pull yourself away from the fantastic eateries and cafés dotted along the route. Be sure you do though, because Main Tower, en-route to the Alte Oper, lets you see the city from its highest point. And you'll be so glad you did; because the views are spectacular.
4. Dubrovnik, Croatia
Walking time: 43 min
Walking distance: 3.2 km
Total steps: 4,199
Elevation: -69m
Get your hiking boots on, because although Dubrovnik ranks fourth, and packs a lot into a small space, it's actually quite a challenging place to walk. With a total elevation of -69m, which might not sound a lot, you're sure to feel the burn on the climbs – especially in the heat. Good thing there's plenty of sea to enjoy!

Getting from the populated centre to the scenic areas and old town is an adventure in itself, but totally worth it. Beginning at the fringes of the historic Walls of Dubrovnik, start your descent towards Danče Beach – a breathtaking rocky outlook over the crystalline waters of Croatia. This is the kind of place sunsets were made for. If you manage to escape the awe-inspiring vistas, you'll be rewarded a generous number of historic sights along the resort of the route. Pile Gate is a key feature of the old town walls, and well worth exploring. Beyond, the striking architecture will command your interest – from churches to the old port at Vrata od Ploča. Bring a hat, because it's bound to be sunny!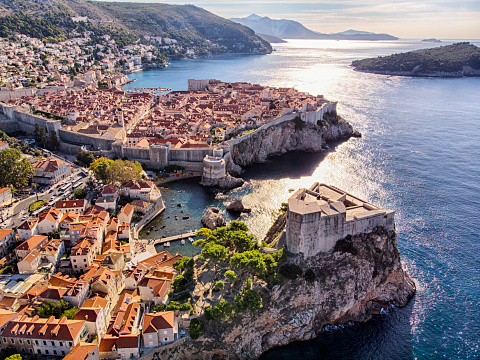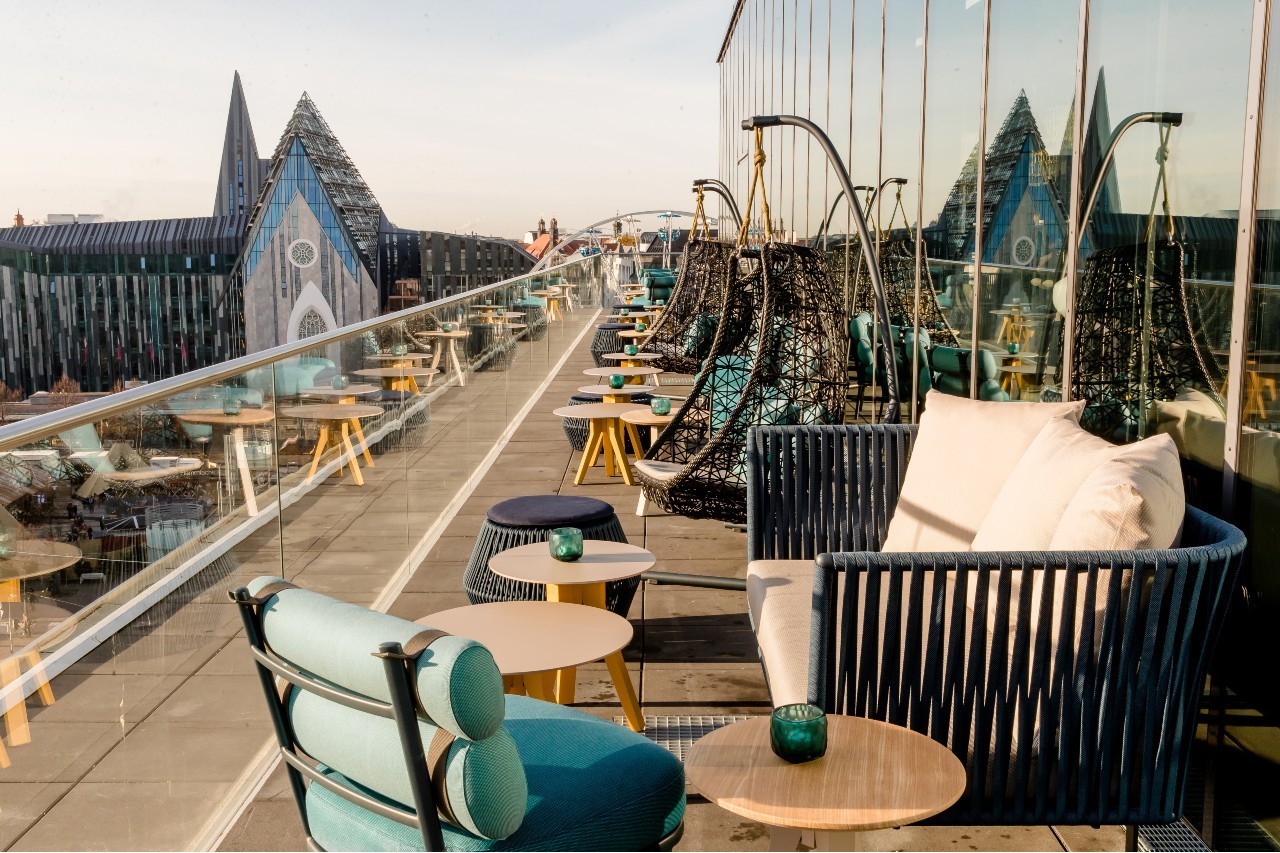 5. Leipzig, Germany
Walking time: 45 min
Walking distance: 3.6 km
Total steps: 4,724
Elevation: -10m
Established over 1,000 years ago, Leipzig has grown to become the most populated city in the state of Saxony. And, sprawling modern metropolis though it may be, you can really feel (and sometimes see) that thousand-year history in action when you're here. With seven top-rated attractions within walking distance, and easygoing flat geography, Leipzig makes for a great walking city.

As a city that's so greenly in tune with nature, it's only fitting to start this journey at the famed botanical gardens – and end it at Leipzig Zoo. Between the extremes, you'll encounter plenty of tram stops and excellent public transport; but you'll miss out on getting close to the stunning architecture of New Town Hall, and the Bach Museum, where you can learn about classical music's brightest star. You'll also miss Marktplatz, a quintessential German market, and the uniquely impressive Stadtgeschichtliches Museum – plus some really great shopping opportunities. It all makes for a 45-minute walk that you'd happily drag out to an all-day affair.
6. Zürich, Switzerland
Walking time: 51 min
Walking distance: 3.9 km
Total steps: 5,118
Elevation: 29m
At the head of Lake Zürich in northern Switzerland, you'll find its namesake city. Switzerland doesn't have an official capital city – but while the formal duties usually afforded to a capital fall to Bern, Zurich feels more like the true capital of Switzerland. And while you're here, you're in for an epic, unusual, deeply rewarding walk.

Zürich is remarkable for many reasons, but not least how it hugs and encircles the lake it tops. There are few places to cross – but that just makes the walk more interesting. From our origin point at Le Corbusier House, the last and most colourfully audacious structure designed by the iconic architect, you'll head towards Zürich Opera House, taking in the majestic view over the lake. From there, the twin-towered Romanesque cathedral Grossmünster is within sight. Over Münster Bridge, the intricate stained glass windows of Fraumünster Church lay in wait. At this point, you might fancy a drink and some of that infamously smooth Swiss chocolate – and thankfully, cafés are plentiful in the area. The last leg will take you past the FIFA World Football Museum and on to Rieter Park; the perfect place to see out the rest of your day.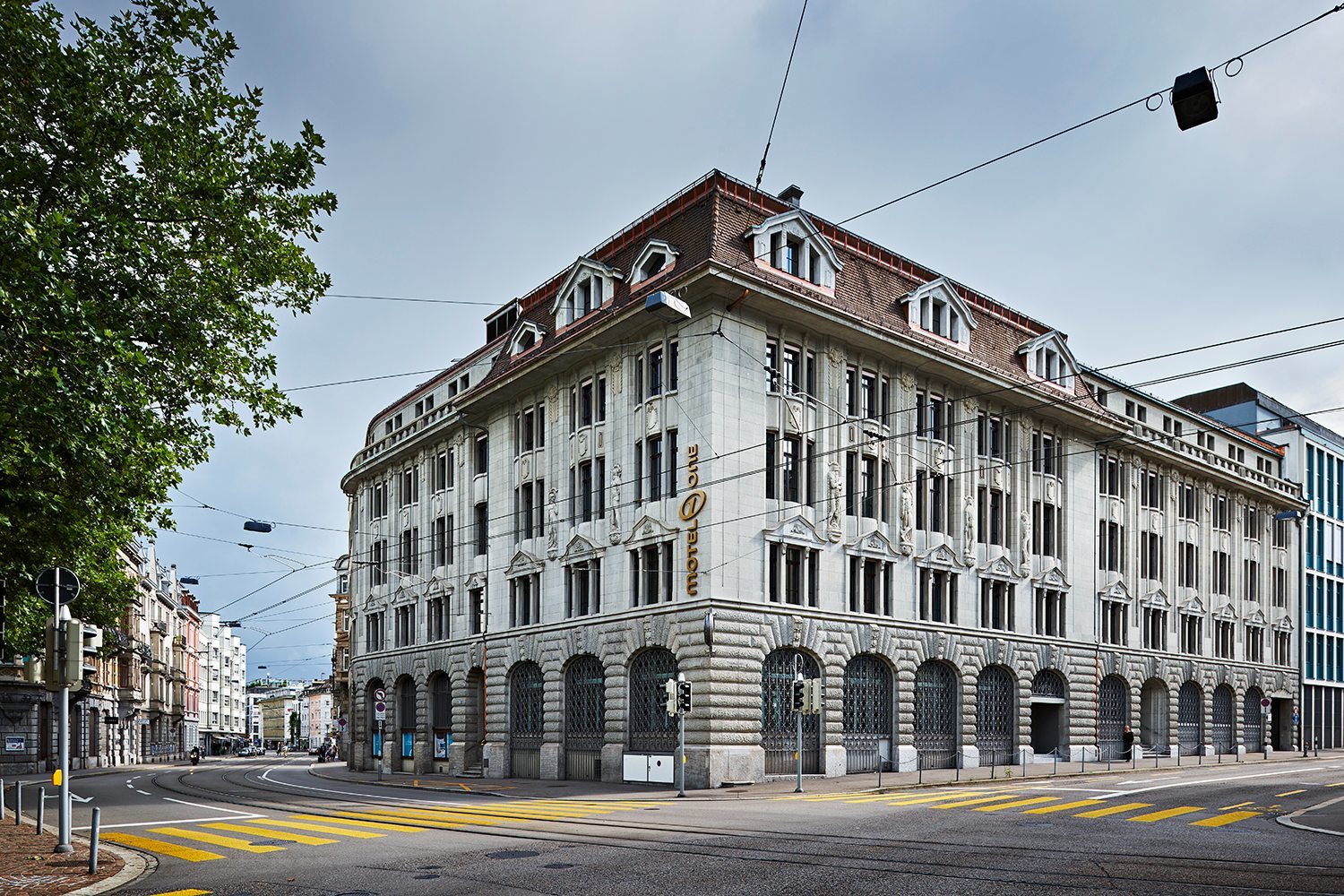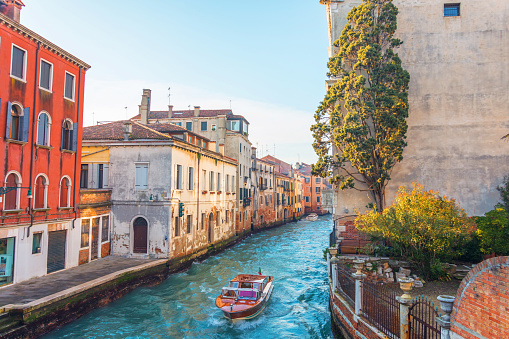 7. Venice, Italy
Walking time: 54 min
Walking distance: 4.3 km
Total steps: 5,643
Elevation: -3m
Despite being known as a waterworld, Venice is surprisingly easy to navigate on foot – just with more bridges than you'd find in the average city. That equates to winding walking routes through one of the most utterly romantic places in the world. It's enough to set anyone's heart aflutter!

First of our seven stops is the Ca' Pesaro International Gallery of Modern Art – a gallery with real WOW factor, not least for its location on the water's edge. From there, it's a winding walk along the canals and through tight alleyways to the Basilica of Santa Maria Gloriosa dei Frari, before looping back through the gorgeously intricate walkways onto the breathtaking Rialto Bridge. There's rarely a point on the walk that isn't worth photographing, but save some battery power for Ponte dei Bareteri and capture the gondolas, bright colours and the true vibe of Venice. If you haven't decided to stop for some wine and the best food you've ever tasted yet, the rest of the route will carry you to Punta della Dogana – where views you'll remember for a lifetime are your reward.
8. Amsterdam, Netherlands
Walking time: 55 min
Walking distance: 4.4 km
Total steps: 5,774
Elevation: 0m
If you thought Venice was the land of Canals, just wait until you land in Amsterdam. At an average of 2m below sea level, Amsterdam is almost as much a waterway as it is a city. But that doesn't make it impossible to walk – far from it.

This route strategically makes use of the near countless number of conveniently placed bridges in the heart of Amsterdam, with a deeper focus on history and art than the usual (ahem) high-lights, shall we say, of a trip to "the Dam". You'll pass significant memorials, museums and more, as you cross the canals from Anne Frank House to Dam Square, before encountering Oude Church: the oldest building in the city. Quirky old Dutch architecture is the order of the day, as you wind through the network of streets and bridges to Rembrandt House Museum – where the prolific painter himself once worked and lived. The art theme continues to the end of your journey, where you'll have a chance to explore the works of Van Gogh in the acclaimed and immensely popular gallery that bears his name.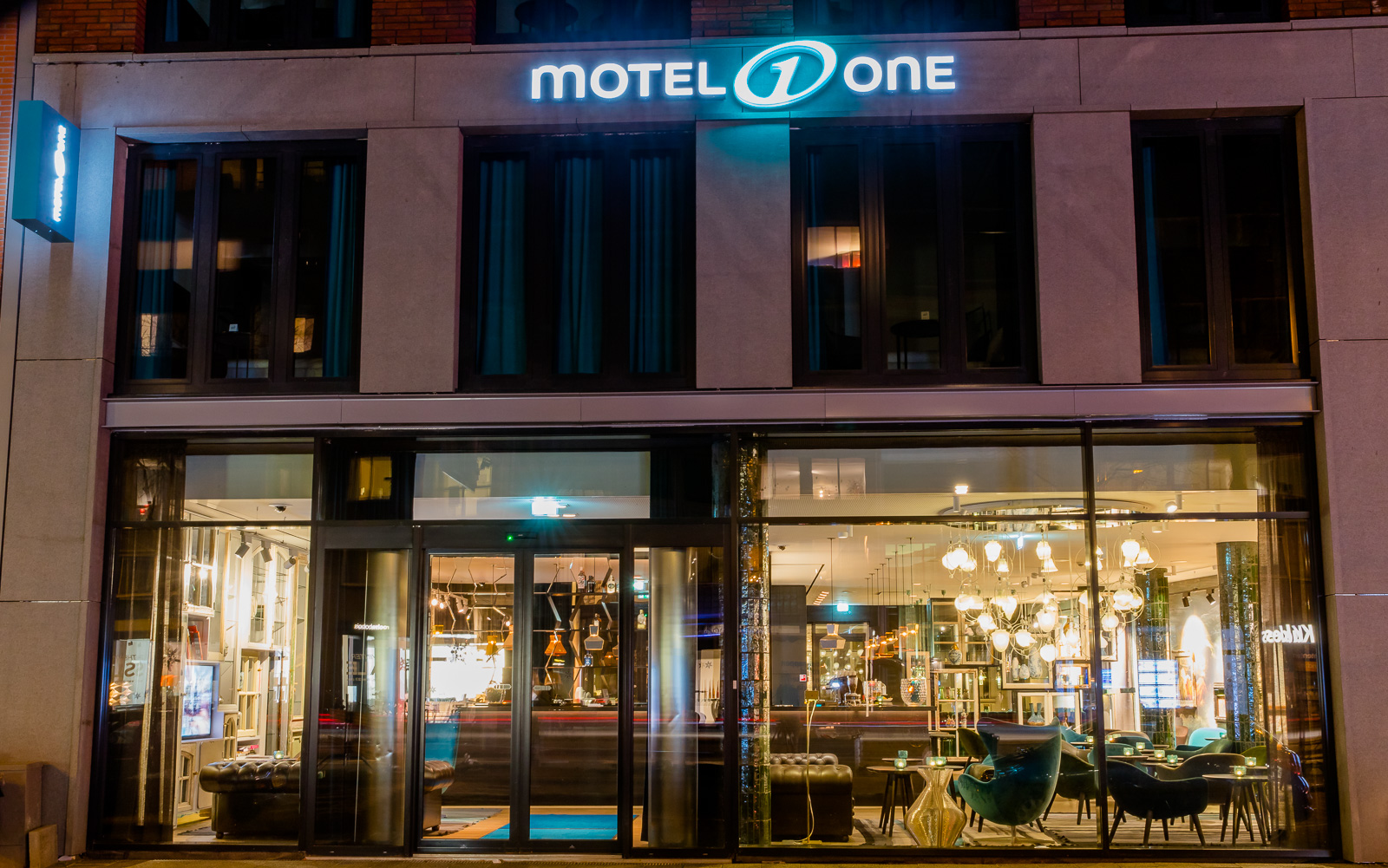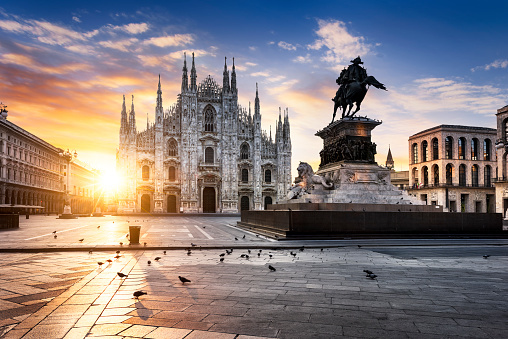 9. Milan, Italy
Walking time: 57 min
Walking distance: 4.7 km
Total steps: 6,168
Elevation: 1m
The fashion capital of Italy – nay, the world – might not be the first thought when it comes to walkable cities, but our research clocks a sightseeing and shopping-spree in at under an hour. Flat, largely accessible and simply awe-inspiring, Milan is a bucket list city to walk through if ever there was one.

From the Fontana di Piazza Castello, outside Sforzesco Castle, you'll amble through Zona Magenta to the intricate brickwork of Santa Maria delle Grazie, before coming to the Science Museum: an ode to the genius of Leonardo da Vinci. Passing the Basilica into Zone 1, you'll be exposed to Milan's beautifully preserved classical architecture – including Duomo di Milano. It's one of the largest cathedrals in the world, and took over 600 years to complete. It's quite the sight, at once imposing and intricately detailed. You'll also find high fashion, shopping heaven at this point in your walk – so you'll be forgiven for straying off the path; even if it does mean missing the Botanical Gardens of Brera and the fine art on display at Pinacoteca di Brera.
10. Prague, Czech Republic
Walking time: 59 min
Walking distance: 4.7 km
Total steps: 6,168
Elevation: -104m
Prague's sweet and charming nature belies the sheer depth on offer – from rich history to even richer food (and bottomless beers), Prague is only small in scale from a walking point of view. In every other way, it's larger than life itself; and that includes the iconic spots that you'll discover along our sub-hour (and all downhill) walking route.

While bizarre in design, and not a typical starting point, Petrin Tower offers a view like no other – and a most excellent way to start your day. The long walk around will take you past the Museum of Miniatures (well worth a stop) and Prague Castle – a genuine feast for the eyes. Speaking of feasts, you'll hit more beautiful eateries than you'd dare to count on your travels – and plenty of breweries, if you feel a long rest stop coming on. Czech food tends to come in a multitude of courses, so you might have to stop for a little while to get it all in! Continue, and you'll cross the iconic Charles Bridge to arrive at the incomparable Prague Astronomical Clock – which is so mesmerising, so unique, so utterly detailed, that to attempt to describe it in words would be wholly inadequate. Safe to say, it's more than worth the journey.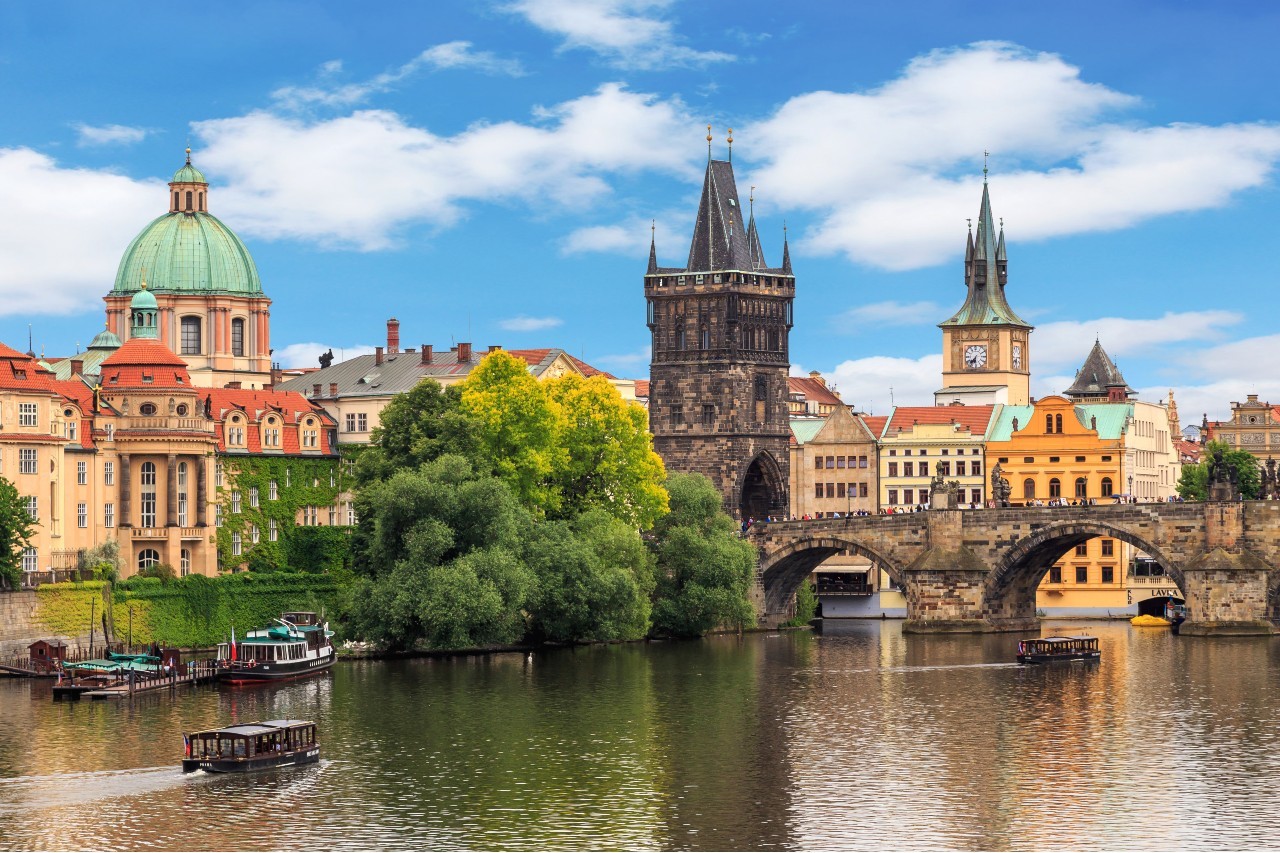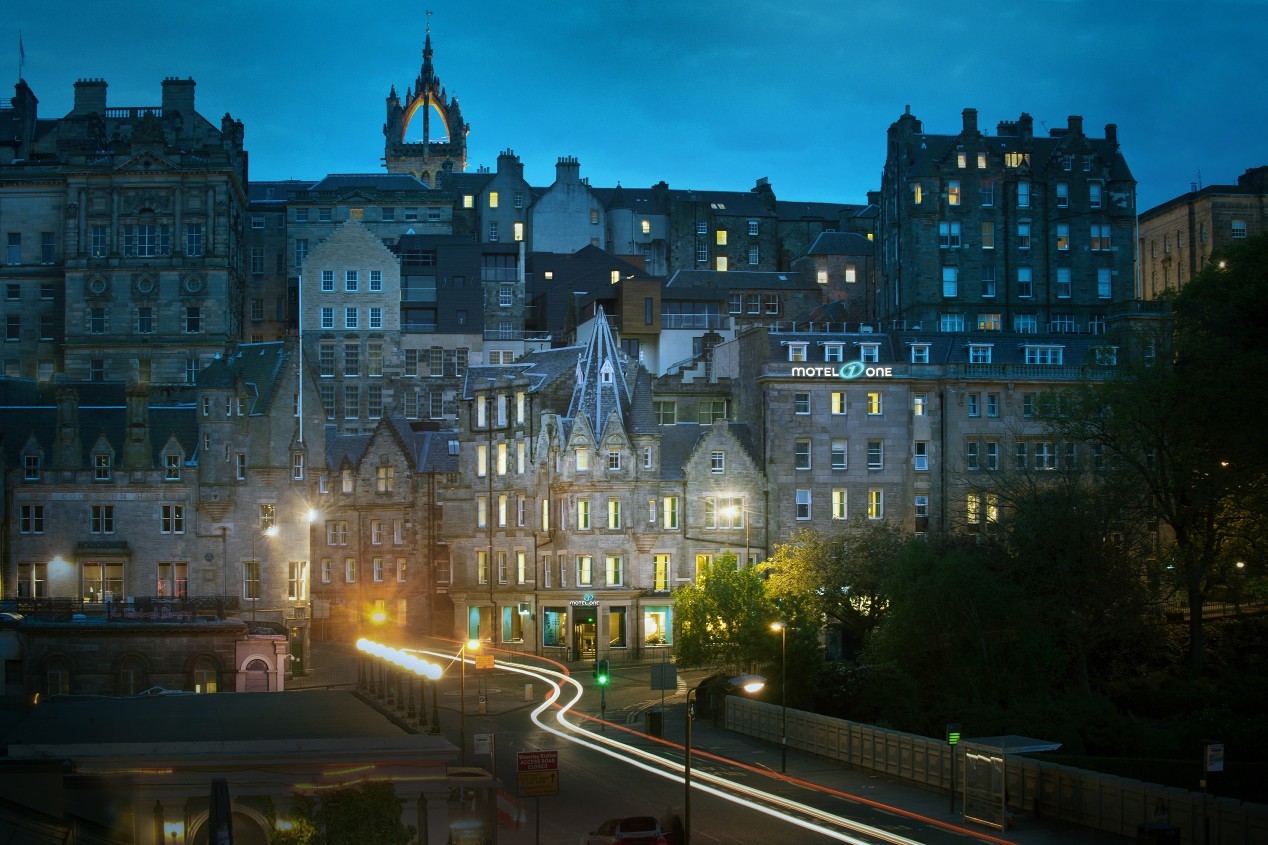 11. Edinburgh, Scotland
Walking time: 1 hr 6 min
Walking distance: 4.9 km
Total steps: 6,430
Elevation: -68m
We've devised an enjoyable walk from one historic landmark to another that works both ways, and crams in more sights than you can shake a haggis at – oh and don't worry, the boiled sheep's stomach (read "delicacy") is not nearly as popular as you've been led to believe – but if you're up to trying it, the stuff's actually quite delicious! It's not for the faint of heart, though; the haggis or the walk. Edinburgh is old, hilly and almost always wet.

We've elected to start at Arthur's Seat, to avoid ending up in this relatively remote spot – but the ancient volcano, 251m above sea level, is the only way to see Edinburgh all at once, in all its glory. Coming down from Arthur's Seat past ancient ruins, you'll come to meet the Palace of Holyroodhouse; the 16th century structure that serves as the official residence of Queen Elizabeth II in Edinburgh. Down through the Royal Mile, you can choose to branch off to the National Museum of Scotland, or head straight on to the Magical, Harry Potter-esque Edinburgh Castle – passing the Scott Monument and National Gallery on the way.
12. Athens, Greece
Walking time: 1 hr 8 min
Walking distance: 5 km
Total steps: 6,561
Elevation: 57m
The city of ancient gods doesn't take a Herculean effort to walk – but at 5km end-to-end, it's not going to be easy for everyone. Stick with it and you'll get to see the ancient world reveal itself before your eyes, before arriving at a modern concert hall in one of Europe's most beautiful cities.

At the Temple of Hephaestus, take the path that whistles past the National Observatory of Athens – worthy of observation itself – onto the Acropolis of Athens, the iconic 5th-century B.C. temple ruins. In fact, almost everything you'll see is iconic in some way; from the Pantheon and Temple of Zeus, to the Hellenic Parliament building. One important thing to note about this walk is that Athens can get hot – very hot in the summer months of July and August – so take plenty of water and a hat, especially for the earlier portion of the journey which won't offer much by way of shade.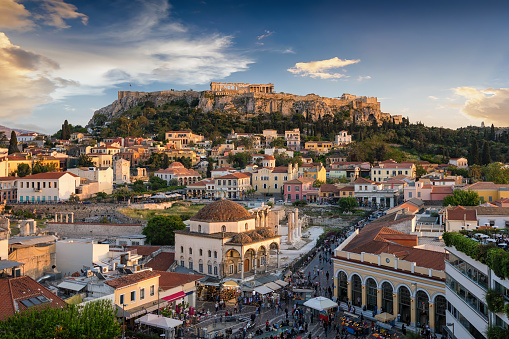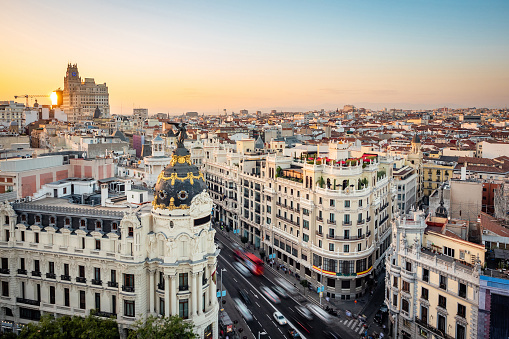 13. Madrid, Spain
Walking time: 1 hr 3 min
Walking distance: 5.1 km
Total steps: 6,692
Elevation: -29m
Madrid is Spain's capital – a city of elegant boulevards and manicured parks. It's renowned for European art and, while it's expansive, it's easily walkable, with good public transport options to help you over the line (should you need it).

Start at Palacio de Cristal in El Retiro Park, a glorious and perfectly curated garden worth a day of exploration on its own, past the central lake towards Puerta de Alcalá – a carved stone arch typical of Spanish architecture. For art lovers, the Museo Nacional del Prado contains world-class works of European art from Velazquez, Goya and El Greco. The journey continues to Plaza Mayor, past cathedrals, ancient Moorish walls and lush gardens, culminating in your arrival at Plaza de España. It's an incredibly popular destination for visitors, adjacent to two of Madrid's most prominent skyscrapers. After more than 6,600 steps, you'll probably be looking forward to some refreshments, so you'll be glad to have ended up among so many great cafés, bars and restaurants – and speedy public transport connections to get you back to base.
14. Warsaw, Poland
Walking time: 1 hr 5 min
Walking distance: 5.2 km
Total steps: 6,824
Elevation: 26m
The Polish metropolis of Warsaw stands on the River Vistula, and with a total of 3.1 million residents in the greater metropolitan area, it's the 7th most-populous capital city in the whole of Europe. Despite its size, central Warsaw is walkable, with plenty to see along the way.

Multimedia Fountain park is easily a day out by itself, and serves as our starting point for this walk – which takes you past The Royal Castle in Warsaw, a reconstructed 14th-century palace with an art collection guided tours. The Palace of Culture and Science further along is a relic from the Soviet era, with an observation deck on the 30th floor that offers bird's eye views of Warsaw. Our journey ends at Warsaw Uprising Museum, a memorial and museum of exhibits which detail Poland's battle for independence in 1944. While fairly flat and easygoing, Warsaw is big. Luckily, the latter parts of the route follow Warsaw Metro stops quite closely, so you'll always have the option to jump onto a train if you fancy heading further afield (or cutting out a few of those 6,800 steps).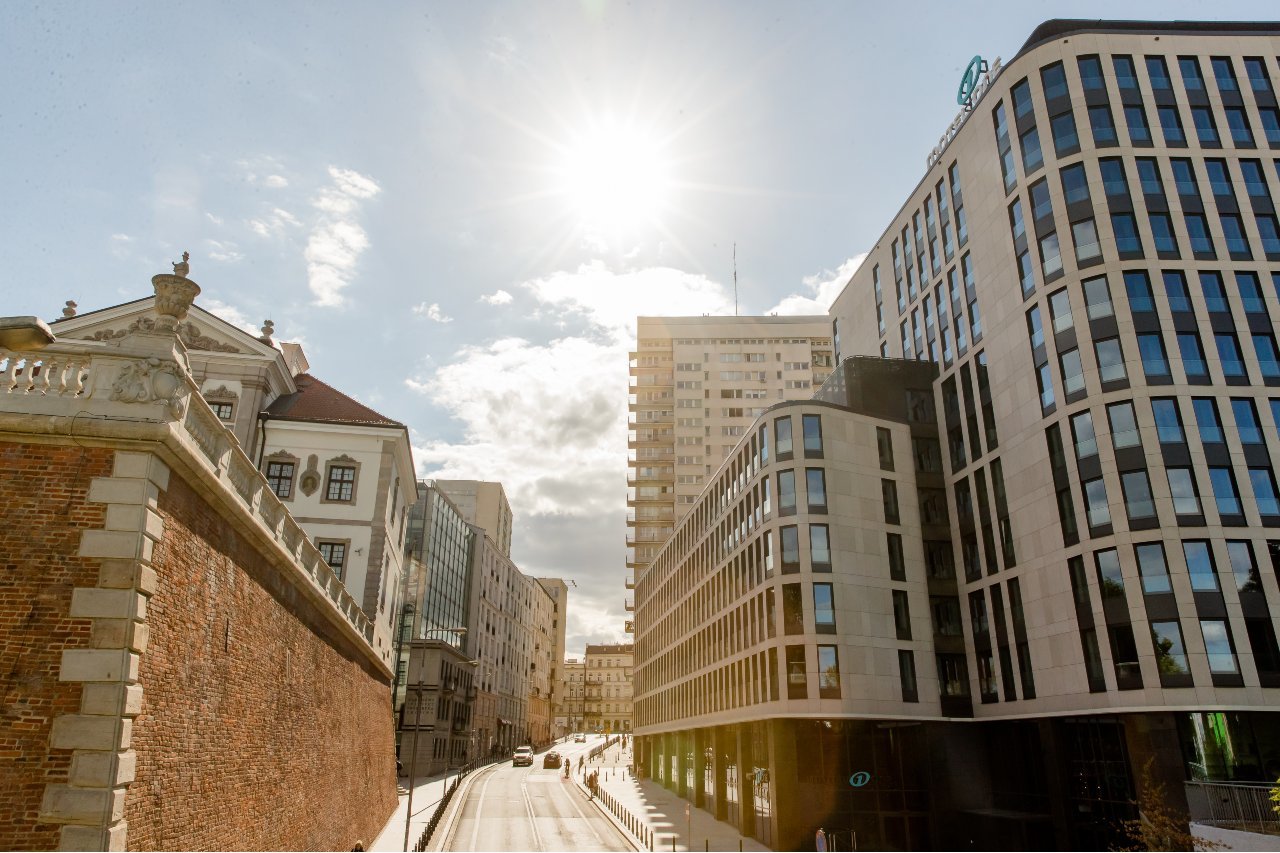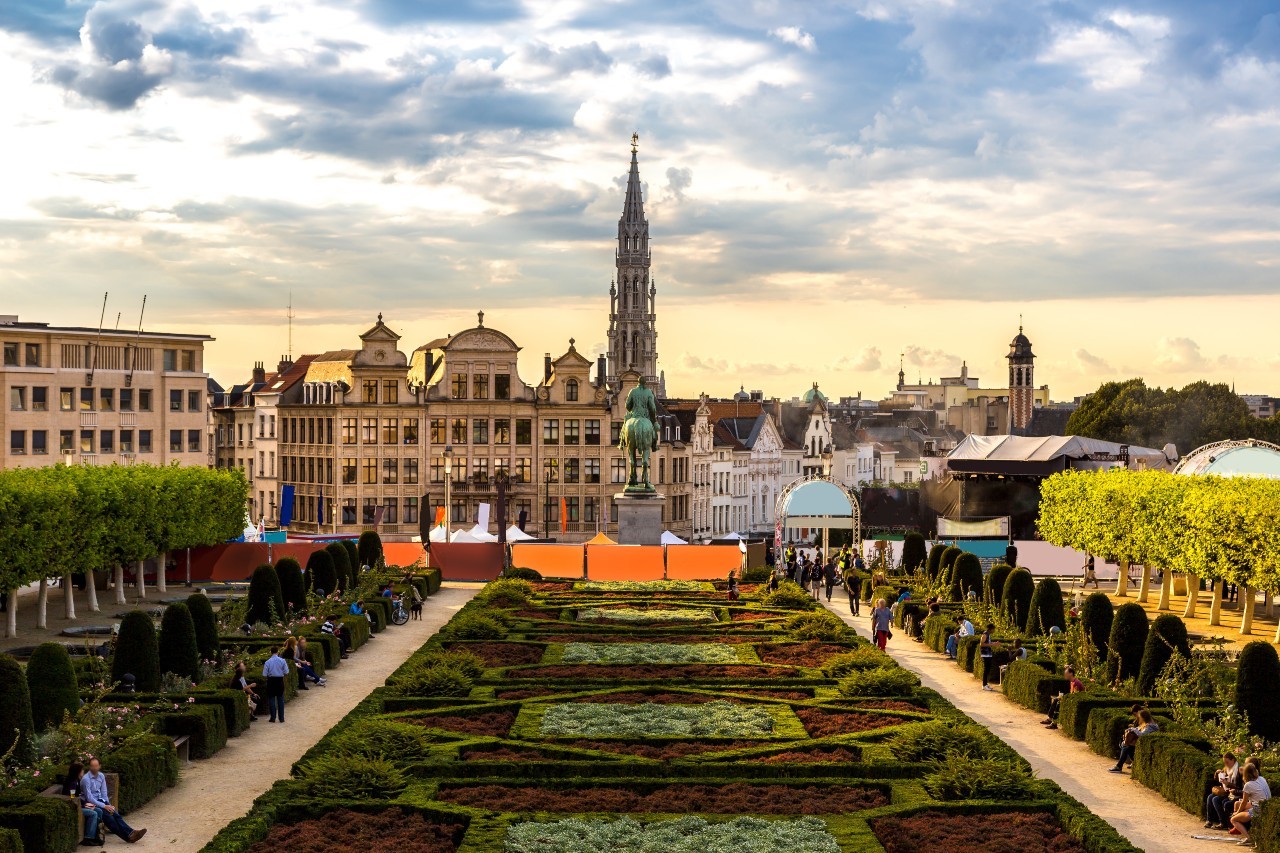 15. Brussels, Belgium
Walking time: 1 hr 20 min
Walking distance: 6.2 km
Total steps: 8,136
Elevation: 31m
Belgium is famous for its chocolate. And rightly so – it's delicious. So, it's only right that we start at the Belgian Chocolate Village Museum, where you won't just learn about the history of chocolate, you'll get to eat some, too. Which is good, because it's a long walk to your target destination: Parc du Cinquantenaire.

From the chocolate museum, you'll head towards the canal, crossing over towards the Grand Palace. It's a long way between stops, but the enormous square of the palace is completely surrounded by 14th century architecture and glorious to behold. And it's not too far to your next destination from here, St Michael and St Gudula Cathedral; Belgium's decorative national church. A short jaunt through Brussels Park takes you towards the Royal Palace of Brussels, which is normally open to tours, before ending at the landscaped 19th century gardens of Parc du Cinquantenaire. Time for some more chocolate? You'll be relieved to find bakeries, delis and shops aplenty in the area.
16. Berlin, Germany
Walking time: 1 hr 18 min
Walking distance: 6.3 km
Total steps: 8,268
Elevation: 0m
Beautiful Berlin: great, green and gorgeous. It's a big city, with its most iconic landmarks fairly widely spaced out – but you can walk between them happily, thanks to an almost completely flat geography. It's quite literally a walk in the park in places, with the city's largest park, Großer Tiergarten, making up a vast section of the journey.

From the majestic Berlin Cathedral and neighboring Pergamonmuseum, it's a brisk walk down to Brandenburg Gate, where you'll enter the fringes of Großer Tiergarten. But don't head in just yet, because the Reichstag Building is just ahead; the Neo-Renaissance parliament building that was once wrapped in fabric by artists Christo and Jeanne-Claude. Once you enter the park, though, you might never want to leave. It's Berlin's most popular park by far – in part due to its size and variety, but also thanks to the impressive zoo and the Aquarium of Berlin at the southern edge. At the end of the route, check out Kaiser Wilhelm Memorial Church – ruins blended with modern additions.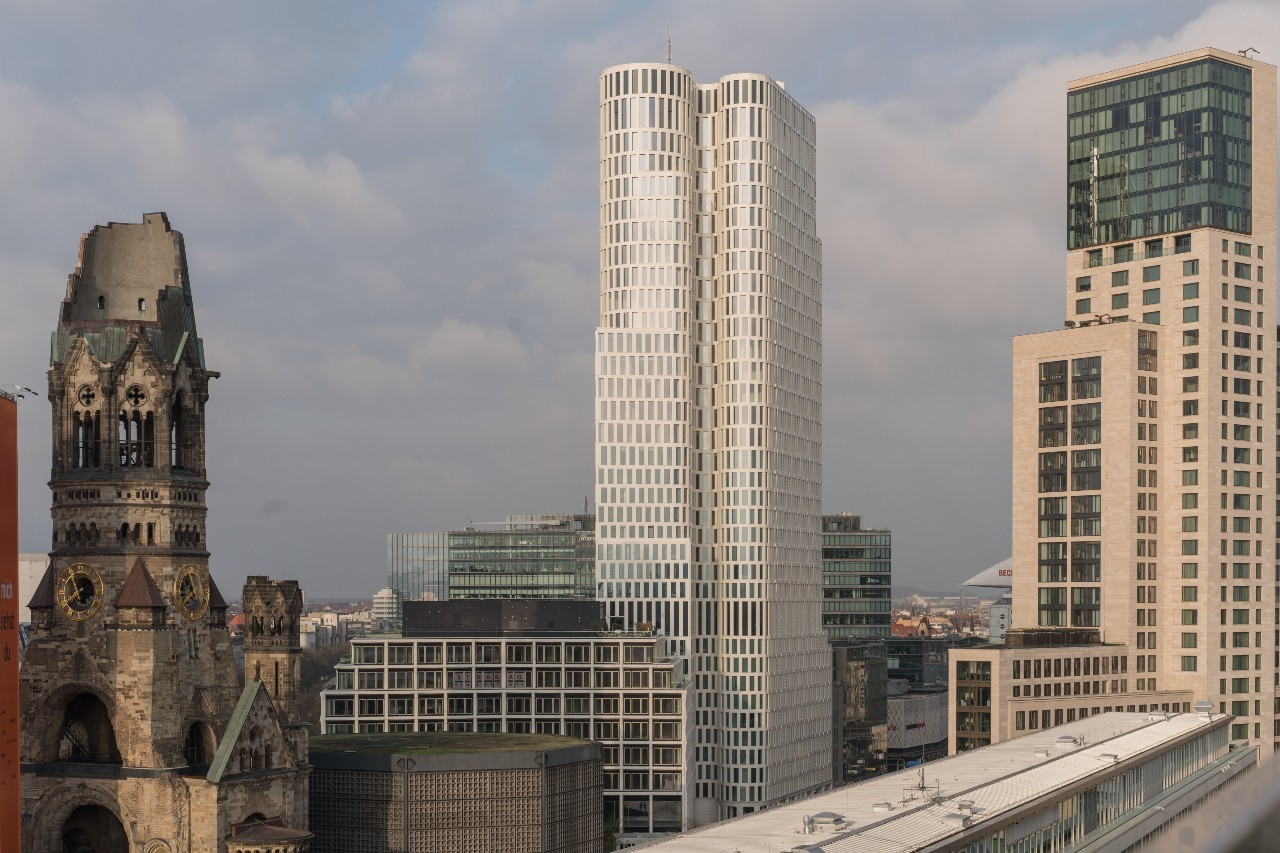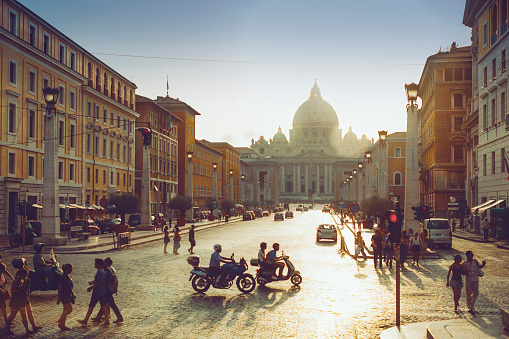 17. Rome, Italy
Walking time: 1 hr 21 min
Walking distance: 6.5 km
Total steps: 8,530
Elevation: 28m
It may not have been built in a day, but you can easily walk it in one. There's a lot to unpack in Rome – and while it's fairly a long way to go by foot, there's no other way to really experience it as viscerally and up close. From the Vatican to the Colosseum, every stop is a must-see. If you want to appreciate each stop in full, split your walk over a couple of days.

We start at the Sistine Chapel; which needs no introduction. Needless to say, you'll want to spend some time here to admire it in full detail. You could hop to St. Peter's Basilica from here, or leave Vatican City past Castel Sant'Angelo to cross St. Angelo Bridge. From here, pass by Piazza Navona and the Pantheon before dropping in to see the famous, intricate stonework at Trevi Fountain. The ancient Roman world is yet to come – ancient ruins and well-preserved architecture, the crowning glory of which is undeniably the Colosseum. Your final stop is Basilica Papale di Santa Maria Maggiore, a landmark 5th century papal basilica with intricate mosaics and ceilings.
18. London, England
Walking time: 1 hr 23 min
Walking distance: 6.6 km
Total steps: 8,661
Elevation: 0m
The City Westminster is known for being small – but it's just a fraction of London, with only a handful of the English capital's iconic landmarks within it. The age, higgledy piggledy layout and cramped nature of London make it notoriously hard to navigate; and while it takes an adventurous spirit to explore on foot, it's more than doable in under an hour and a half.

We couldn't start anywhere else but Buckingham Palace, a hugely popular attraction for its guards, architecture – and of course, its most famous resident. Passing St. James's Park, it's a stroll down to Big Ben, before crossing Westminster Bridge and getting close to the London Eye. If you carry on along the route, you'll hug the River Thames, cutting through the Southbank Centre and enjoying great views over the water. Over Blackfriars Bridge, you'll find St. Paul's Cathedral – but the icing on the cake is your last stop; Tower Bridge. It'll be in view for the final stretch of your walk. Once you're there, panoramic views over the Thames will make you glad you kept going.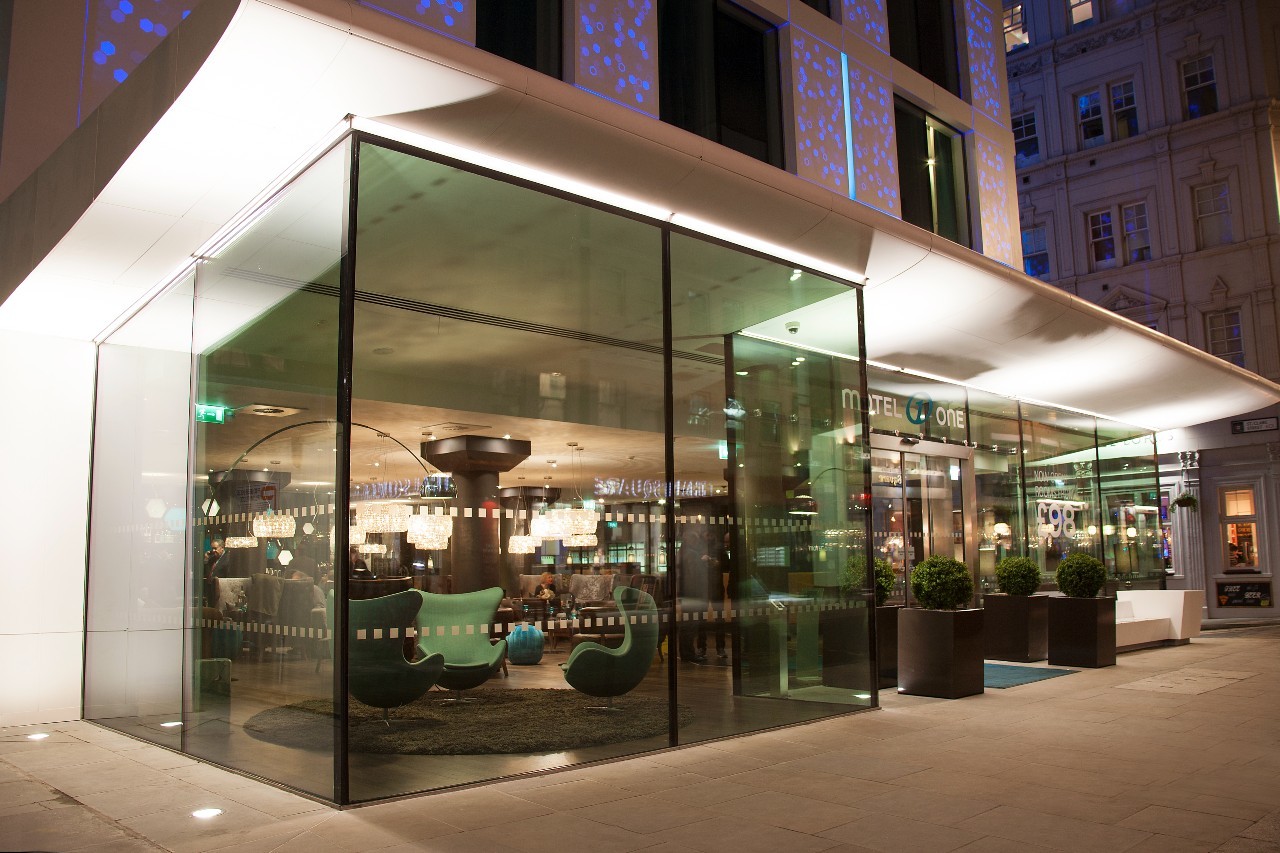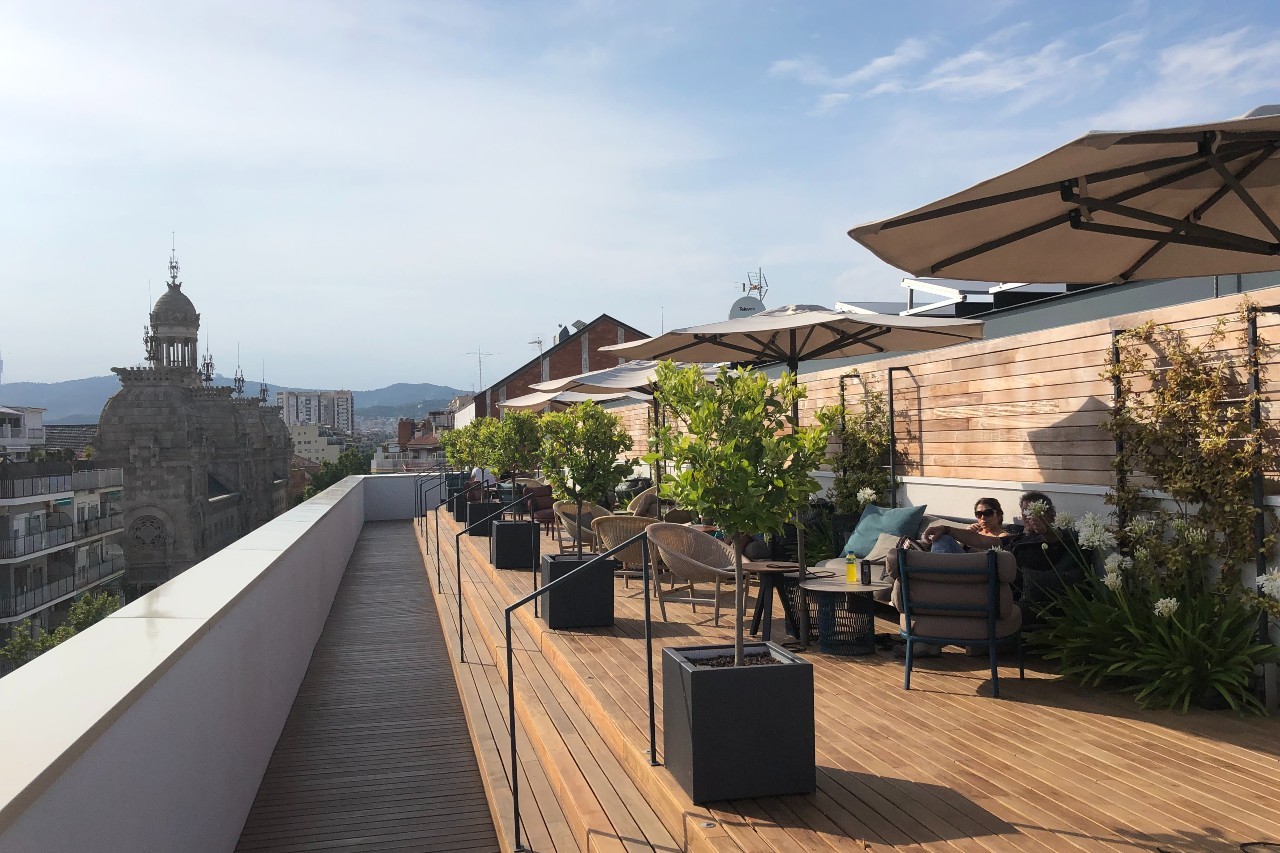 19. Barcelona, Spain
Walking time: 1 hr 29 min
Walking distance: 6.6 km
Total steps: 8,661
Elevation: 155m
Over the same distances as London, Barcelona represents a slightly tougher walk due to its elevation – but what a place it is. Barcelona is a place you feel as much as you see. Maybe there's something in the water, or maybe there's something in the food – or maybe it's the unforgettable architecture of one Antoni Gaudí. Maybe it's all of it. One thing's for sure, though: to walk it is to ensure Barcelona stays with you for life.

We'll start you off at Ciutadella Park, Motel One's next door neighbour in Barcelona, before heading down La Rambla – the most famous street in the city. It's a pleasant place to shop and explore, and leads to Casa Milà, the tree trunk and elephant-inspired building, and the first of many Gaudí buildings on your walk. The next is La Sagrada Familia, the icon of Barcelona and one of the most incredible structures in the world. You could spend all day here and still not be able to take it all in, but it's well worth a try – learning how natural structures like leaves and honeycombs inspired the architectural elements that make up the exterior. Up next (and a fair distance away), Park Güell is unexpected and enchanting. The buildings almost look like gingerbread houses – and if it weren't for the baking sun, you'd almost think you were in a winter wonderland. On that note, make sure you stay hydrated if you see this walk out to the end!
20. Dublin, Ireland
Walking time: 1 hr 24 min
Walking distance: 6.7 km
Total steps: 8,792
Elevation: 5m
Dublin, the capital of the Republic of Ireland, is circled by waterways, and rests at the mouth of the River Liffey. It's full of historic buildings – like Dublin Castle, dating back to the 13th century, and St Patrick's Cathedral, which was founded in 1191. It's dead last in our list – but getting to see most of what's on offer in an hour and 24 minutes (at a comfortable pace) isn't too taxing for experienced walkers.

As you'd expect, whisky is a feature of this walk. Jameson Distillery holds the title for the world's favourite distillery tour – and with 4.6 stars out of five from thousands of reviews, it seems a good place to start. Afterwards, it's a riverside walk to O'Connell Bridge and the National Wax Museum on the other side. Dublin Castle is your next stop, which is well over 800 years old in parts. But it's the Guinness Storehouse that'll gather the most attention; it's a brewery experience that tells the tale of Ireland's infamous beer – with tastings and a rooftop bar. The Teeling Whiskey Distillery is a short stumbling distance away, and while it's a relatively new addition, it's massively popular. Last stop takes you along St. Stephen's Park to The Little Museum of Dublin – a curiosity that details the remarkable changes to the lifestyles of Dubliners over the the last century.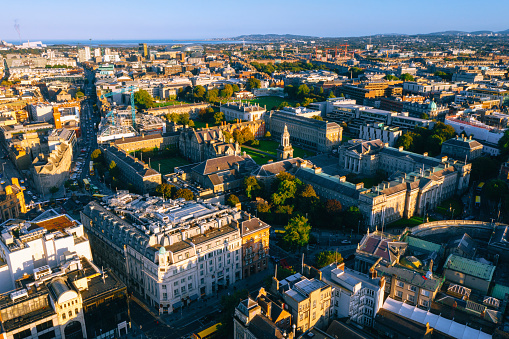 Methodology
Our time on European city breaks or stopovers is short and precious. So we wanted to know: which cities in Europe are the best for walking – and how many top attractions could you cram into a single day out on foot?
To find out, we'd have to look for Europe's most popular city destinations, the most popular attractions in them – and how many steps it would take to walk between each location's top attractions.
Sourcing the data
First, we needed to know which city breaks are popular.
To make our cities list, we checked to see which destinations have the busiest airports, the most flights booked, and headed to Google Trends to see which locations are the most popular. We also included famously popular destinations that we know, from experience, get a lot of visitors. We started with a longlist of around 30, which we finalised down to a top 20 after all our data collection had finished. Now, we needed to find the top attractions in each town and city. So, we headed to Google once more – and sought out results from Tripadvisor, Google Maps, as well as Trends. We looked for at least five showstopping attractions in each location, and plotted them into a walking route on Google Maps. If any other major attractions fell within the route, these were added to the list as stops, too. We then pulled all the data from Google Maps manually; total walking time, total walking distance, and total elevation. We used a kilometer-to-steps converter to get our final data point.
All of our data went into a spreadsheet, where we able to create a ranking table – and find our top most walkable cities in Europe!