Summer in Edinburgh? Vibrant and bustling. The Scottish capital celebrates summer with festivals, events and concerts on the beach.

Compared to other European capitals, Edinburgh is one of the smaller cities, with just under half a million residents. The benefit of this is that you can get around quickly and comfortably explore the city during leisurely walks. Nearly all its sights are within walking distance of our two Motel One hotels right in the city centre. Both the Motel One Edinburgh-Royal and Motel One Edinburgh-Princes make great bases for your explorations of the city - or the seaside!
Our hotels in Edinburgh
Coastal activities
Edinburgh is right next to the Firth of Forth. This North Sea estuary hugs the city, meaning that Edinburgh is a mere stone's throw from the coast. Yet in the old town, you never feel as if you're by the sea. Visitors often wonder exactly how far Edinburgh is from the coast. It's around five kilometres to the sea from the Edinburgh city centre. Ideal, therefore, for driving from Edinburgh to the sea to discover different beaches and places on the Scottish coast.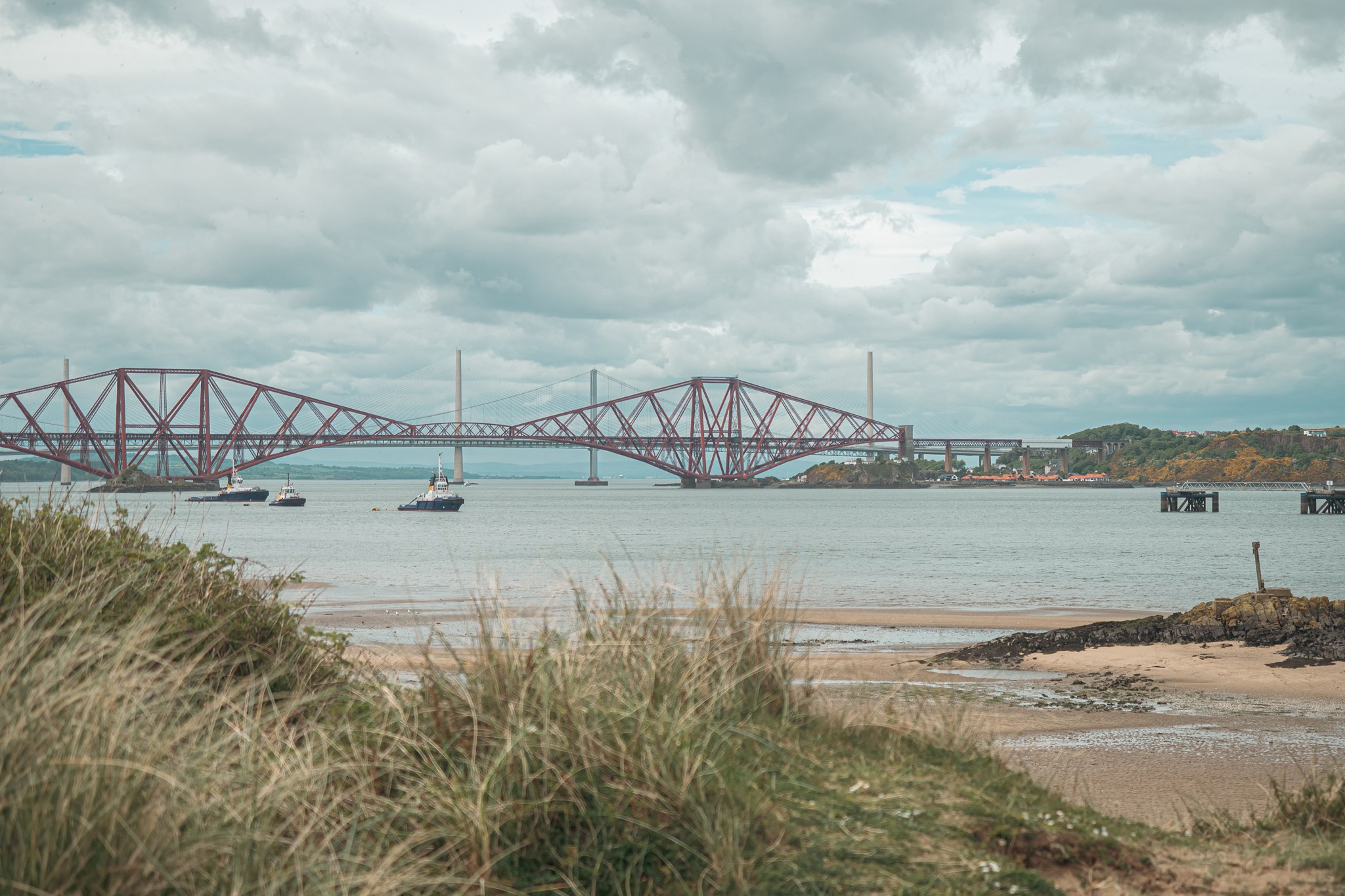 Maritime port flair: Leith
The Scottish capital is criss-crossed by cycle paths, many of which follow disused railway lines. One of these routes runs from Edinburgh to the sea. This cycle path leads from the new town (Motel One Edinburgh-Princes is an ideal starting point) to Leith waterfront. It's just a 15-minute bike ride from our hotel in Edinburgh to the coast. If you prefer to take things easy, you can travel from Edinburgh to the sea by taxi – but this also takes 15 minutes. In the harbour city on the North Sea, you can enjoy fresh seafood and visit the Royal Yacht Britannia.
Distance: 4 km,Journey time: 15 minutes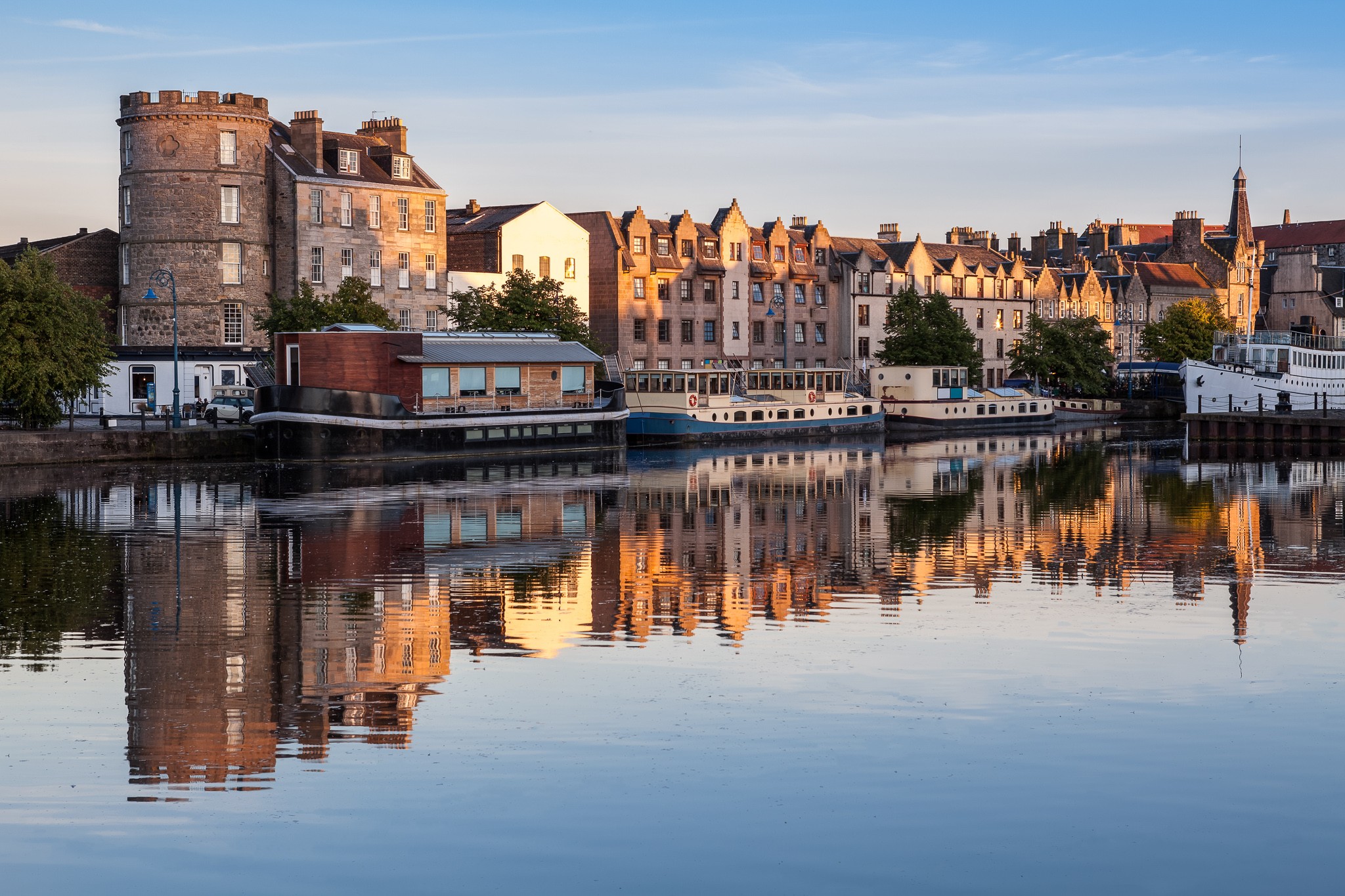 Golden sand: Portobello Beach
If you prefer the feeling of sand in your toes rather than a seafaring vibe, head from Edinburgh towards Portobello on the coast using public transport. Every hotel in Edinburgh is close to the sea. But our Motel One on Princes Street makes an ideal base. Bus 26 or 45 depart immediately outside and will take you to Portobello Beach in 20 minutes, where a two-mile stretch of golden sand and a beautiful promenade await.
Distance: 5 km,Journey time: 20 minutes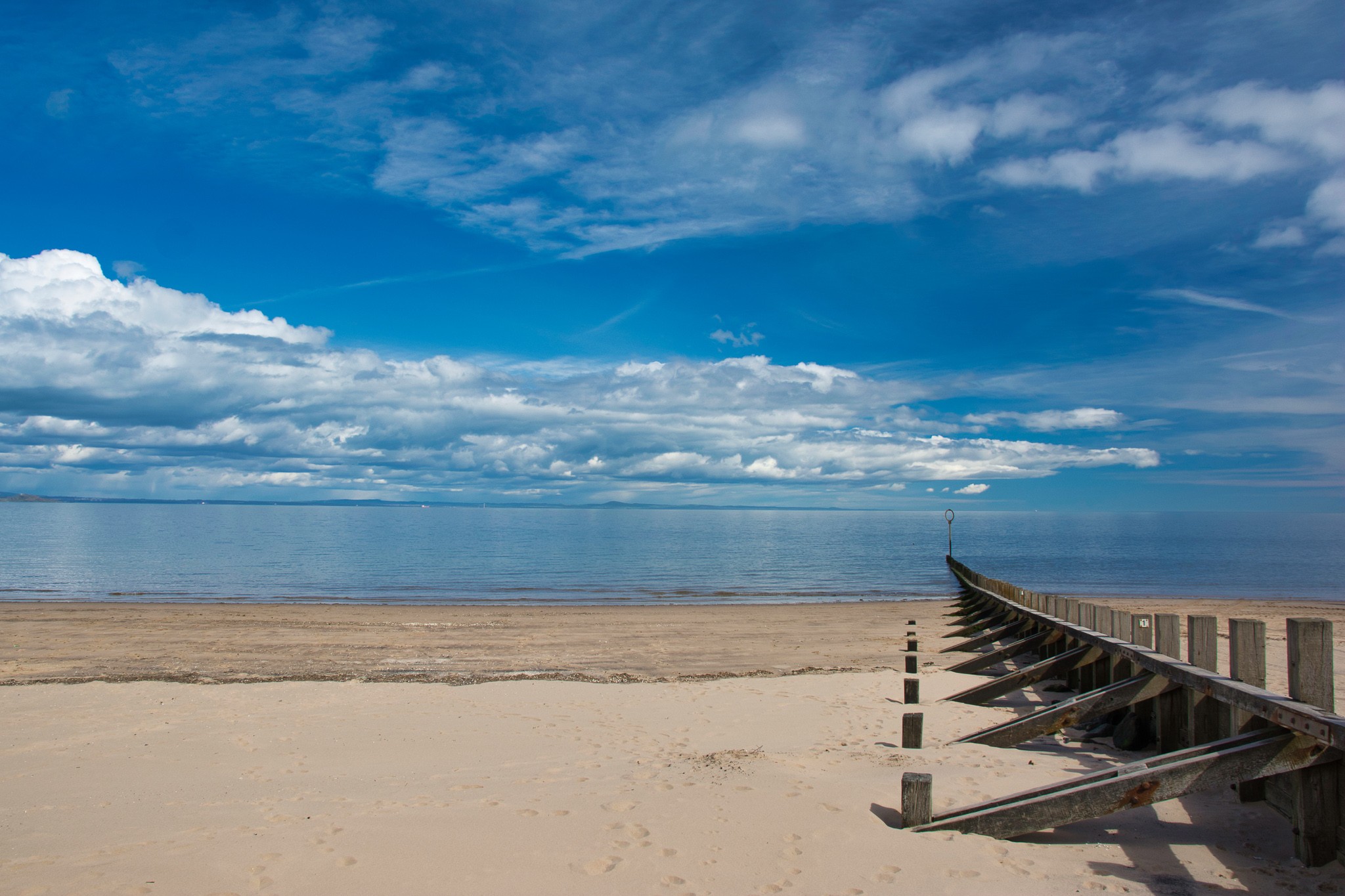 Coastal activities: North Berwick
If you're looking for a cycle path near the Edinburgh coast, then look no further than Berwickshire. It takes around 36 minutes by train (ScotRail) from Edinburgh to this coastal area, from where you can explore plenty of cycle paths. Driving from Edinburgh to this seaside resort takes a little longer, at just under 50 minutes. A two-hour bike ride leads from North Berwick along the coast and back to Edinburgh. This coastal tour is a leg of the coast-to-coast cycle route.
The beaches of North Berwick also have plenty to offer for hikers and walkers. Milsey Bay and West Beach are particularly suitable – and you can also observe the tides here.
Distance: 38 km,Journey time: 30 minutes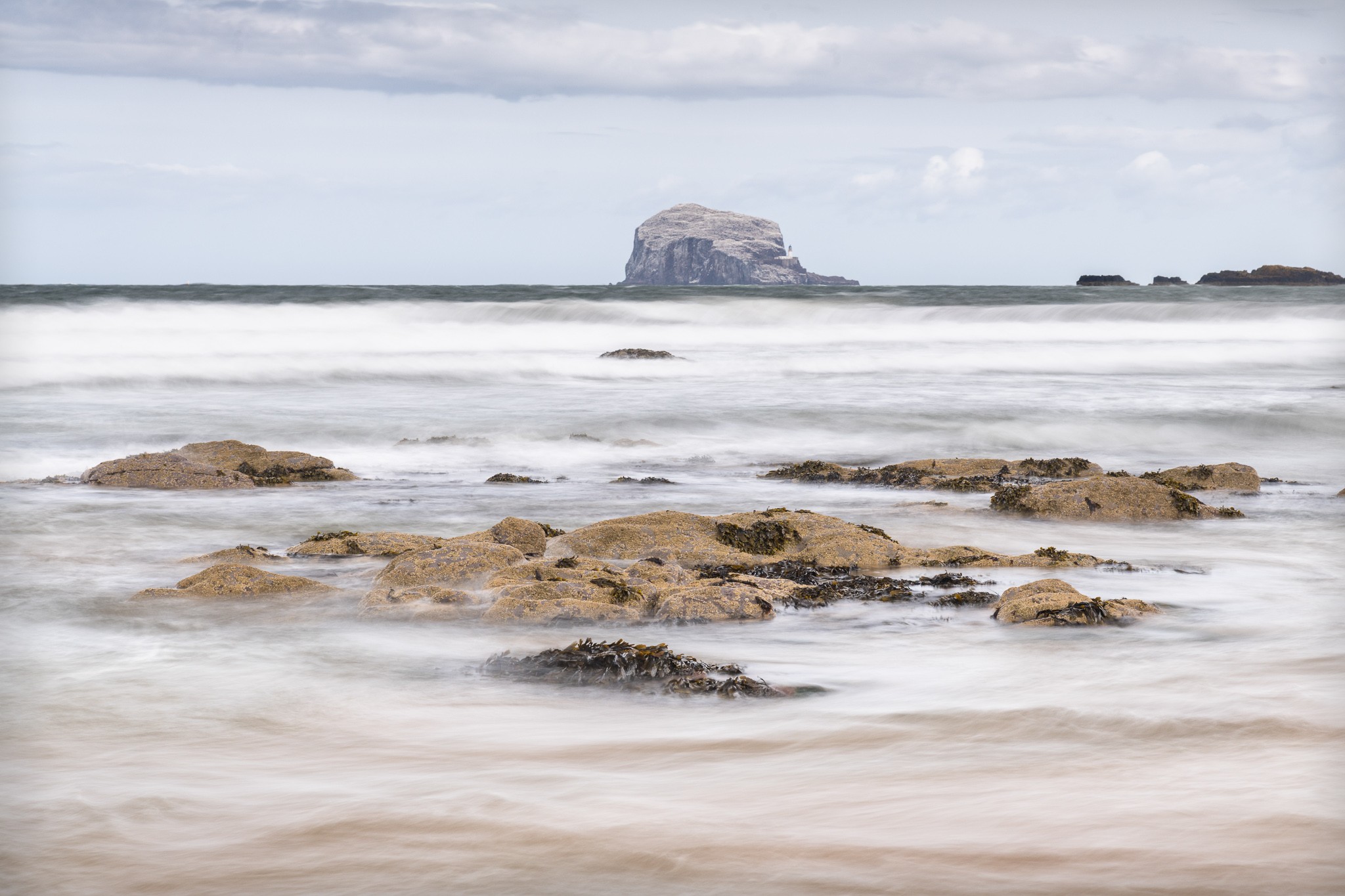 Edinburgh – where nature meets culture
Edinburgh is considered to be one of the best festival cities in the world. International festivals take place throughout the summer – some lasting an entire month. The Fringe, for example, takes place from the end of July until August in the Scottish capital. The world's largest performing arts festival fills the old town with creativity for three weeks.
Events in July:
Edinburgh Food Festival
Edinburgh Jazz & Blues Festival
Art Festival
Events in August:
Edinburgh International Festival
The Fringe Festival
Big Beach Busk (Portobello Beach)
Edinburgh Book Festival
The Royal Edinburgh Military Tattoo
Historical Sites
Behind thick walls: Edinburgh Castle sits high up on a volcanic plateau, giving the city its distinctive skyline. This iconic landmark is a must-see and provides welcome shade on hot days or a dry spot during (summer) rain.

Discover hidden gems: A stroll through Edinburgh's old town resembles a treasure hunt. Because the many small, narrow alleyways sometimes lead to magnificent hidden courtyards – or to even narrower alleyways. These so-called closes are one of Edinburgh's special features. White Horse Close, Anchor Close and Bakehouse Close are among the prettiest.
Enjoying the outdoors in the city
Picnic with a view: What's the best way to round off a summer's day? Having a picnic while watching the sunset. Edinburgh's local mountain provides the best view. You can hike to Arthur's Seat in around 50 minutes to enjoy the superb sunset with a panoramic view of the city.
Waterside walk: The Water of Leith meanders from Edinburgh's Pentland Hills to the sea. Before flowing into the North Sea, it winds its way through the Scottish capital, creating a green oasis for walkers. The starting point is Dean Garden, around two kilometres from Motel One on Market or Princes Street. From there, the footpath leads over small bridges through old residential areas to the Gallery of Modern Art. Along the way, you can stop for a coffee or enjoy the view at various points.