Barcelona is a traditional summer destination, yet always has something new to offer. The Catalan capital is located directly on the azure blue Mediterranean coast and combines a beach holiday, festivals, sporting events, culture and more in one. Our base with a fantastic view of the city: Motel One Barcelona-Ciutadella.
Motel One Barcelona-Ciutadella
Summer, sun and sea – from Barcelona to the beach
Barcelona and beach go together like bikini and bathers. If you want to enjoy the sea and its beaches, Barcelona has plenty of options for you. Many of its numerous beaches line a coastal strip close to the centre, attracting visitors with a range of activities and services. They offer everything anyone could want, from night owls and those seeking peace and quiet to sports enthusiasts. And almost every beach is easily accessible from the hotel by public transport such as bus and train.
The largest and best-known beach is Platja Barceloneta. It is just 1.4 km from the hotel and extremely accessible. You can get to this beach in 20 minutes by public transport such as bus no. V19. It is also easily accessible by bike. The busy, popular beach is a hotspot for vibrant nightlife.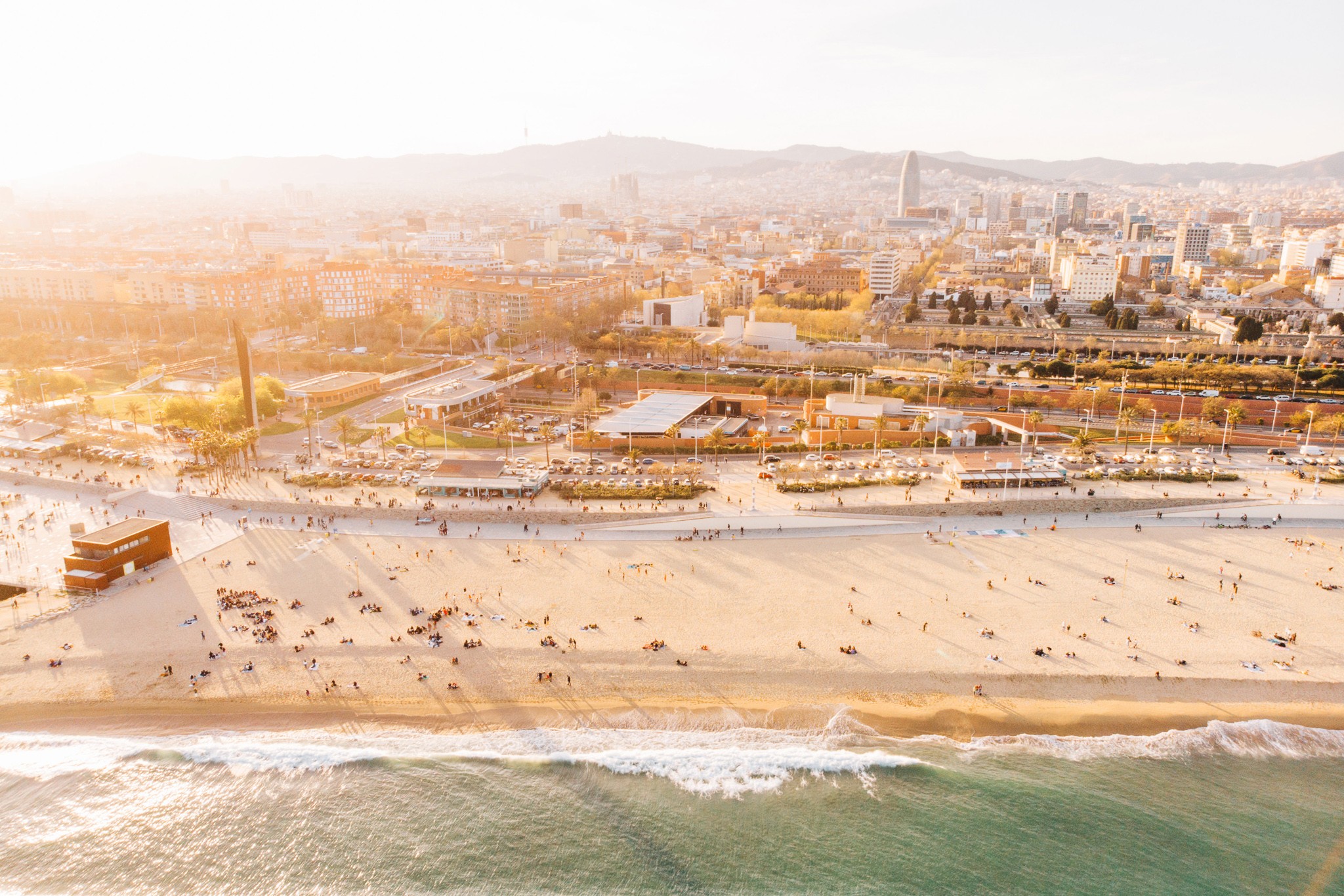 If you prefer peace and quiet, Platja de Bogatell beach is the place for you. It is 3 km away from Motel One and not only has plenty of space for sunbathing, but is also suitable for sporting activities. This Barcelona beach is also quickly and easily accessible by public transport. Its promenade is popular with runners and locals and beach volleyball nets are also available.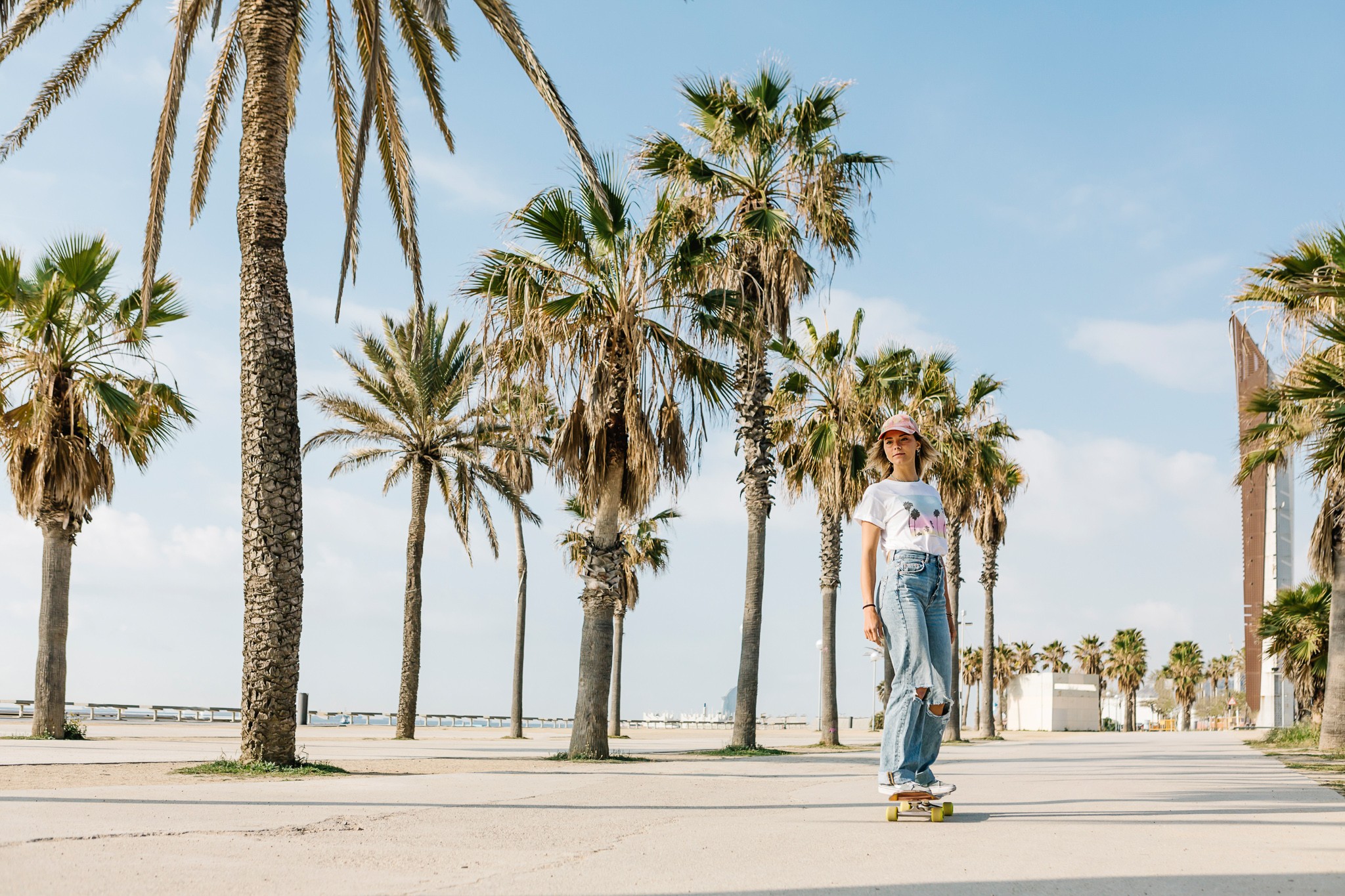 Platja de Llevantis the most northerly beach along the coastal strip, located immediately above Nova Mar Bella beach. It is a leisurely one-hour stroll from Barceloneta, making it an ideal destination for a walk along the beach. Platja de Llevant is suitable for families and has everything you need for a successful day at the beach – including traditional beach bars and kiosks, known as chiringuitos.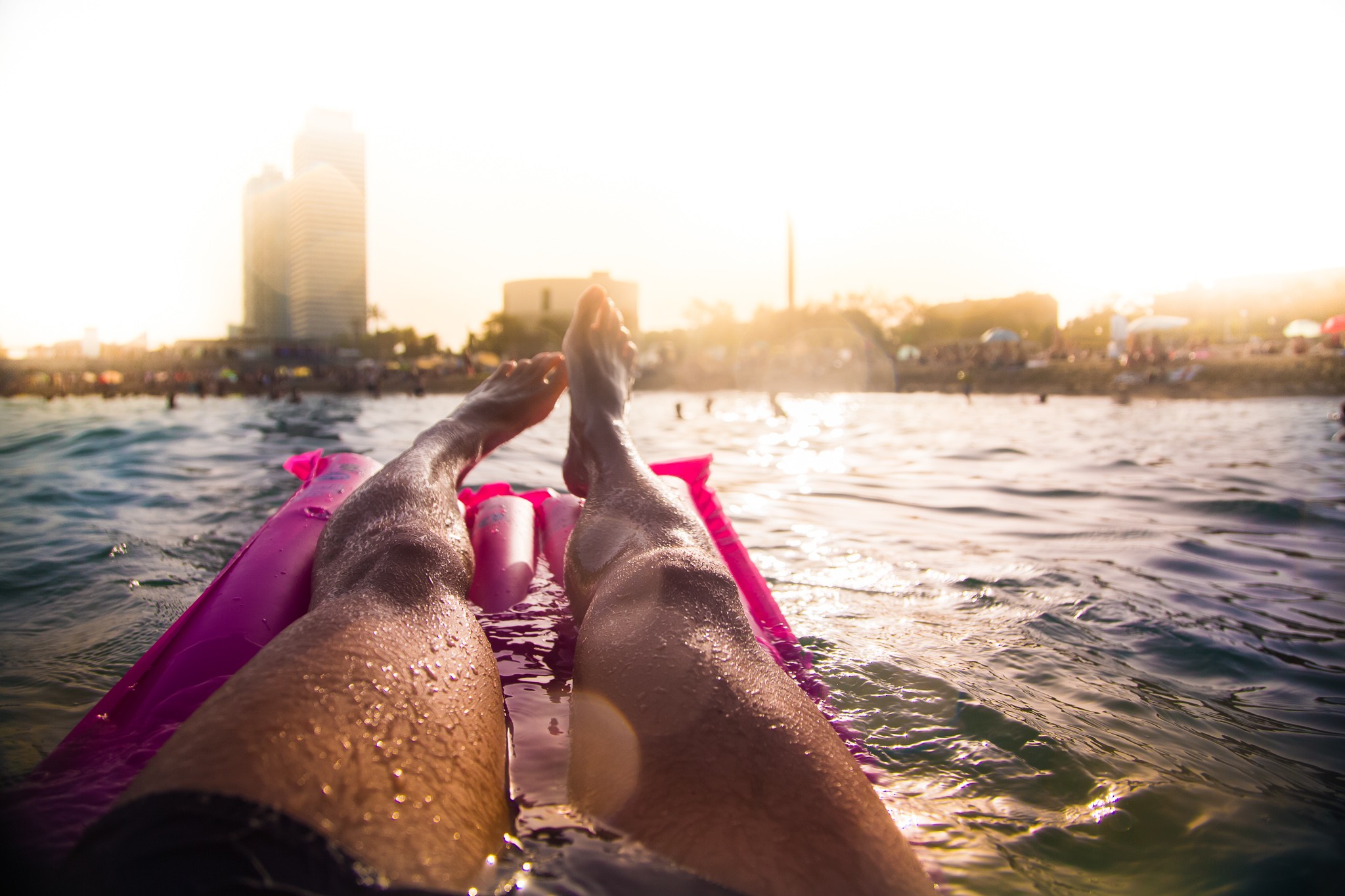 To the south of our starting point, Barceloneta, is Barcelona's longest beach: Sant Sebastià, at 1.1 km. This is also very popular and busy due to its proximity to the centre and numerous trendy restaurants. But we not only recommend this beach for its culinary delights – its numerous water sports clubs and notorious banana boat rides are additional attractions.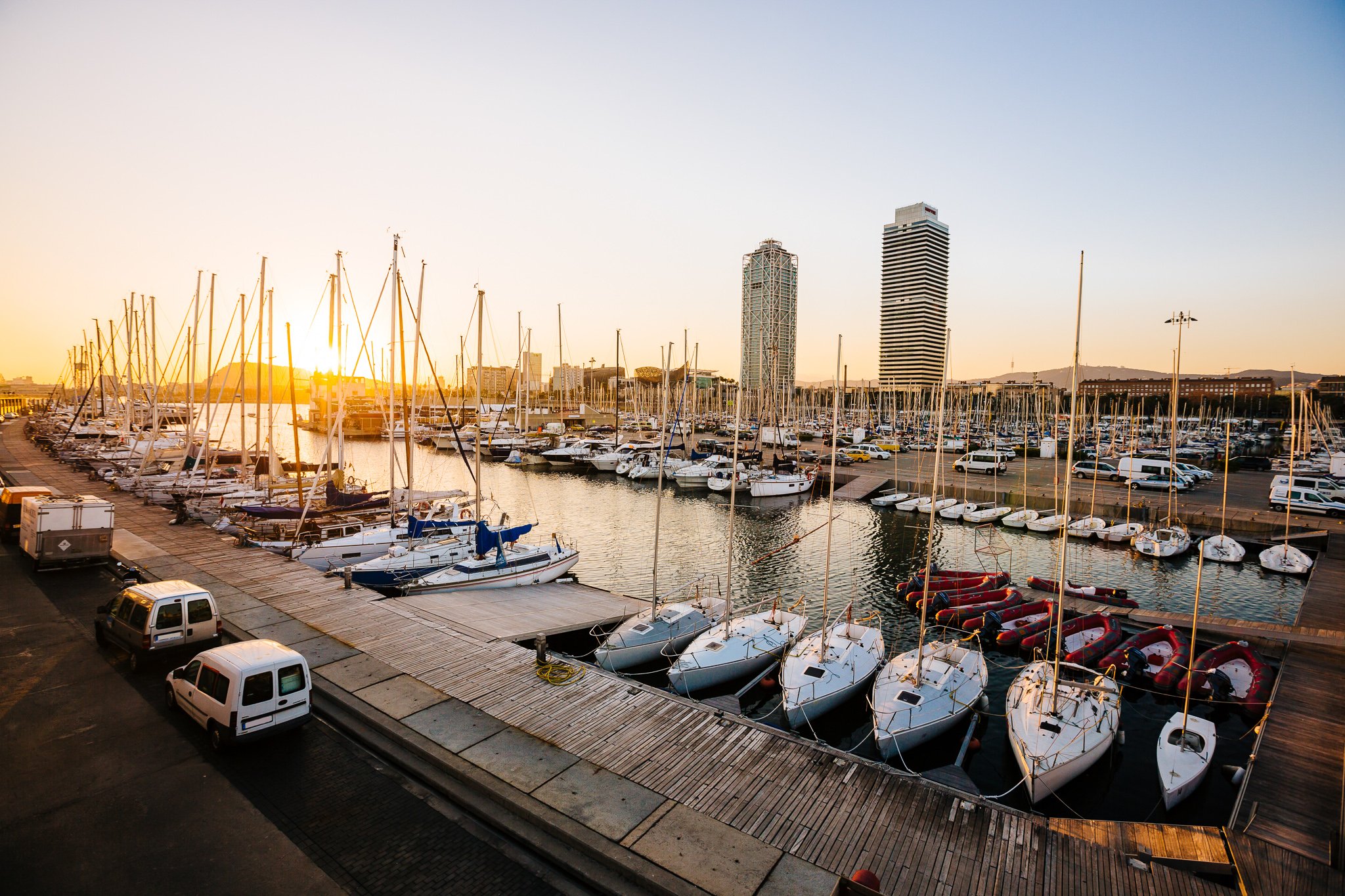 Bonus tip – if you prefer a more natural setting
Platja de Garraf beach in the village of the same name is our secret tip and around 30 km south of Barcelona's city centre. It takes approx. 45 minutes to reach this beach from Barcelona by train RS 2. Garraf is extremely picturesque, and the beach boasts an idyllic setting in a small bay surrounded by rocks.
Platja de Garraf
Rhythmic vibes
Music festivals for every taste: Be it classic rock at Rock Fest, disco at Circuit Festival or electronic music and house at the Barcelona Beach Festival – Barcelona hosts numerous music festivals every year, covering all genres. Of particular note are the Cruilla Festival in a prime location – right on the seafront – and the Beach Festival – for a perfect party atmosphere!
Tiki-taka: Do you prefer football to culture? Then don't miss the birthplace of tiki-taka, FC Barcelona's signature style of play. At their home ground, Camp Nou, you can relive the successes of this football club. A tour of the Camp Nou stadium and FC Barcelona Museum complete every football fan's visit to Barcelona.
Culture & pleasure
Architectural masterpieces: You will find the most interesting buildings from various eras in every corner of Barcelona. Be it Gaudi's works, such as the Sagrada Familia or Palau de Musica Catalana from the era of Modernisme, or Gothic churches dating back to the 14th century, such as Santa Maria del Mar.
Shopping, browsing and exploring: Las Ramblas, Barcelona's largest shopping street, not only boasts numerous stores and retailers, but also a great many sights, along with markets selling regional delicacies, such as Mercat de la Boqueria.
A city characterised by one man
Antoni Gaudí is probably one of Barcelona's most famous personalities and the greatest representative of Catalan Modernism, or Spanish Art Nouveau. The architect worked at the turn of the 20th century and is credited with designing the city's most famous buildings. His architectural style can be found throughout the city and is a must-see for visitors. Of particular note:
La Sagrada Familia:
The construction of this Roman-Catholic basilica began back in 1882 and remains unfinished to this day. It is now a UNESCO World Heritage site and was even consecrated by Pope Benedict XVI.
Parc Güell:
Designed by Gaudí for the industrialist and art-lover Eusebi Güell, this park is a tribute to nature and quintessential Gaudí. It is located in the La Salud district and delights visitors with its size and special charm.
Casa Batlló:
It boasts an enchanting colourful façade, reflecting the legend of Saint George, the patron saint of Catalonia.
Casa Mila – La Pedrera:
Often referred to as La Pedrera, or quarry, Casa Mila is a Gaudí masterpiece. Its construction and orientation create natural ventilation, making air conditioning obsolete – ideal for hot summer days.
Casa Vicens:
Gaudi's first major work is now a UNESCO World Heritage site. This colourful building is entirely covered with decorative ceramic tiles and located in the Gràcia district.