A TOUR AROUND THE CATHEDRAL
Cologne Cathedral is the city's pièce de résistance – but it's worth checking out the surroundings as well.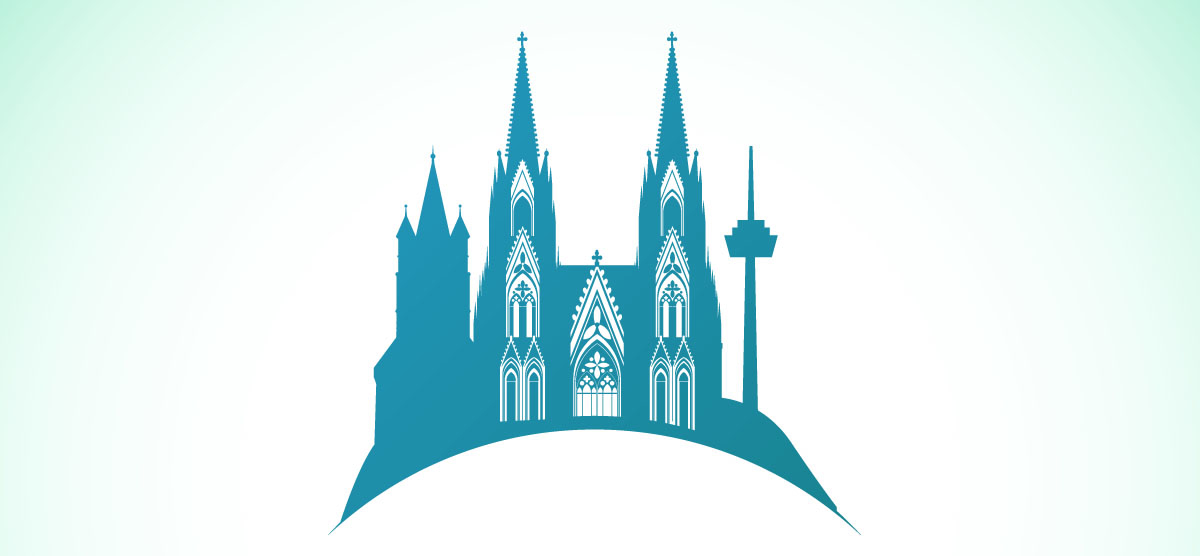 Dropped Cone
Just in front of the hotel, the world's most expensive ice cream cone adorns the top of the Neumarkt Galerie shopping centre. This 'cool', 3-tonne, EUR 1.5 million artwork was created by pop artist Claes Oldenburg and shipped from San Francisco to Cologne. A perfect photo opportunity!

The Cathedral's peak
You don't need to climb to the top of Cologne Cathedral to get an up-close look at the structure's impressive stonemasonry. There is also a life-size model of the finial that caps the building directly in front of the main entrance.
Heinzelmännchenbrunnen
The legend of the Heinzelmännchen is as entrenched in Cologne's culture as the local 'Kölsch' dialect. Built in 1987 and situated across from Früh – the city's oldest brewery – the fountain references a poem by August Kopisch about the hardworking familiars that accompany the city's residents.
Colonia Claudia Ara Agrippinensium
There is evidence of Cologne's rich Roman history everywhere. Right next to the cathedral, you can take a detour to the old northern gate of the city, the excavated Hafenstrasse or the Roman Tower, a corner tower of the former city wall.
A TOUR OF WORLD CUISINE
Cologne's culinary scene has something to suit every taste. Here is just a small selection:
Bay Area Burrito Company
San Francisco-style burritos, tacos and quesadillas that can be customised at will
La Bodega Tapas Bar
Original Spanish tapas – warm or cold, paella and more. Enjoy a taste of Spain on the Rhine
1980 Cafe & Bánh Mì
Speciality coffee drinks, cake and classic Vietnamese cuisine in one spot? Try it for yourself!
Donburi Style
Japanese bowls for a healthy bite during your shopping spree.
Bäckerei Balkhausen
Allegedly the best bakery in Cologne, this shop offers the historical Adenauer Brot, which was developed by Cologne's former Vice-Mayor and later Chancellor of West Germany.
A TOUR OF THE RHINE
A walk with a view

Head from our Motel One on Neumarkt into the old town to the Heumarkt. After crossing the Deutz Suspension Bridge, you can stroll south along Deutzer Werft towards Poll. Then head across the Deutz swing bridge past the Poll meadows and Deutz harbour to the South Bridge, which offers a stunning view of the Cologne skyline. Once you've crossed the Rhine, you can head to the Rheinauhafen and take a stop in one of the many cafés and bars, then go past the distinctive cranes and Chocolate Museum back to Heumarkt.
If you like, you can extend the route by continuing further along the Rhine from Heumarkt towards the Hohenzollern Bridge. Cross the river one more time and take a short walk through the Rheinpark before heading back into the city centre via the Zoobrücke bridge.
(6 km / 11 km with detour through the Rheinpark)