This year, unfortunately, we won't be going far afield for the holidays.
But to give you a little international Christmas feeling, our employees from all over the world and various Motel One locations share their traditions and thoughts on the festive season.
Maybe you'll pick up a few inspirations, try something different ...
No matter where and how you celebrate - the Motel One family wishes you a happy and peaceful Christmas!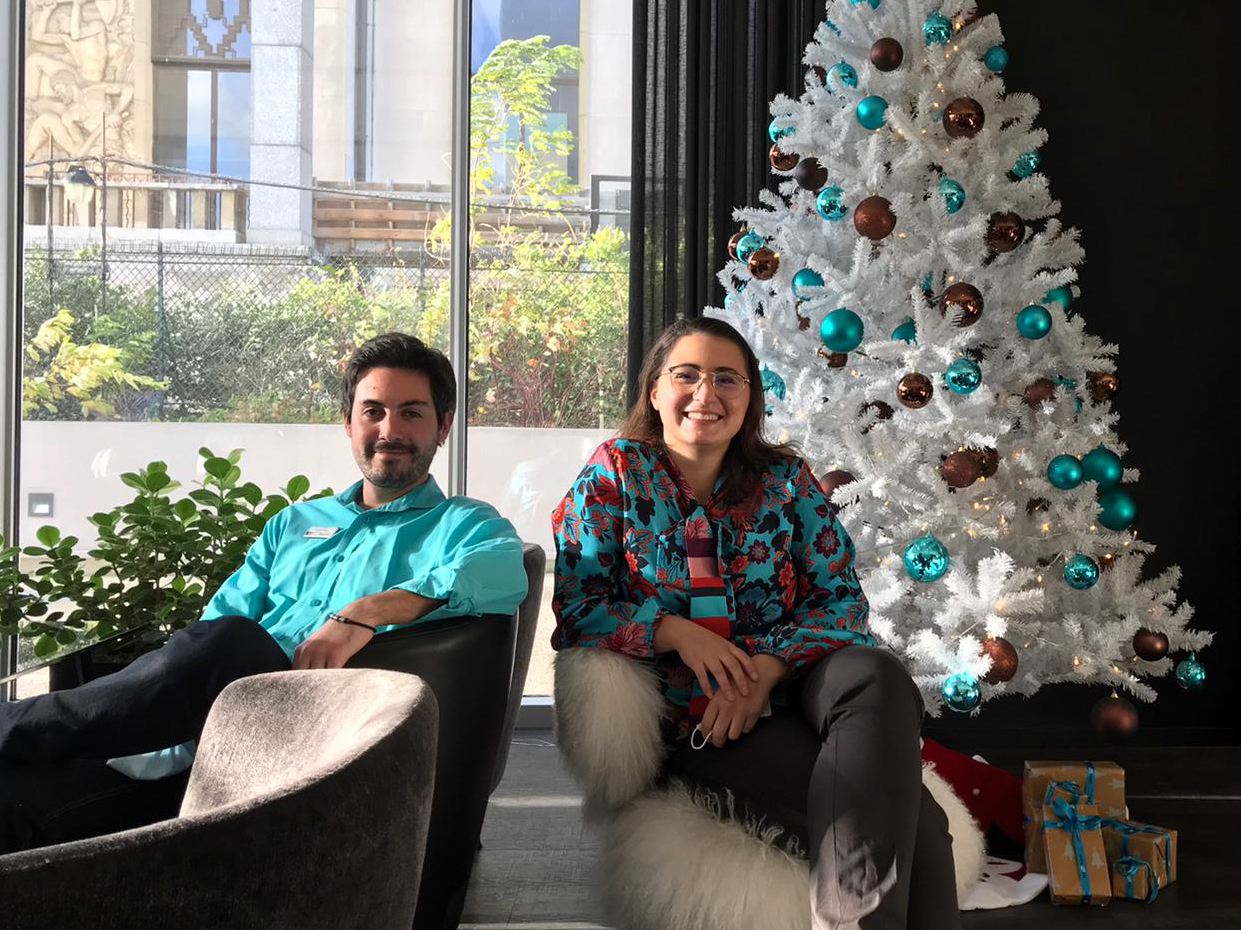 Margaux Collin & Sébastien Bonnet (Motel One Paris-Porte Dorée)
FRANCE
What does Christmas mean to you?
Christmas for us means first and foremost a big family dinner where everyone gets together: grandparents, siblings, aunts, uncles and cousins.
How does it work?
Excited and well-dressed, we start the dinner on the 24th of December. The dining table is set like in a 3-star restaurant, there is foie gras with figs, snails from Burgundy with garlic butter, seafood or a capon. The adults' glasses are filled with red or white wine, the children's with "champomy" (sparkly apple juice). Before tasting the "Bûche de Noël" (yule log cake) accompanied with the finest champagne - we go to midnight mass.
Is there a typical tradition in your country?
Santa Claus - Wait what ? Santa Claus isn't real ? - comes to the houses at night and distributes the presents under the Christmas tree. The next morning we open them together - all still in our pyjamas. Besides that, in a country, where gastronomy is an art, it is really simple: we eat all day long from the 24th until the 1st of January.
Alexandra Walker (Motel One Glasgow)
SCOTTLAND
Christmas in one sentence:
Christmas to me is about being surrounded by people that bring you the most happiness.
How do you celebrate?
Every year my dad makes a toast to the year that has passed, we smile and laugh about the good times and triumphs and begin to forget the bad times and losses. This year is different because there has been so much loss and unwanted change. It leaves a lot that is best forgotten, but it also leaves us with so much to be grateful for and lots of new things to plan and look forward to. Speaking of looking forward to: of course our Christmas is also about presents, prosecco and playing Monopoly!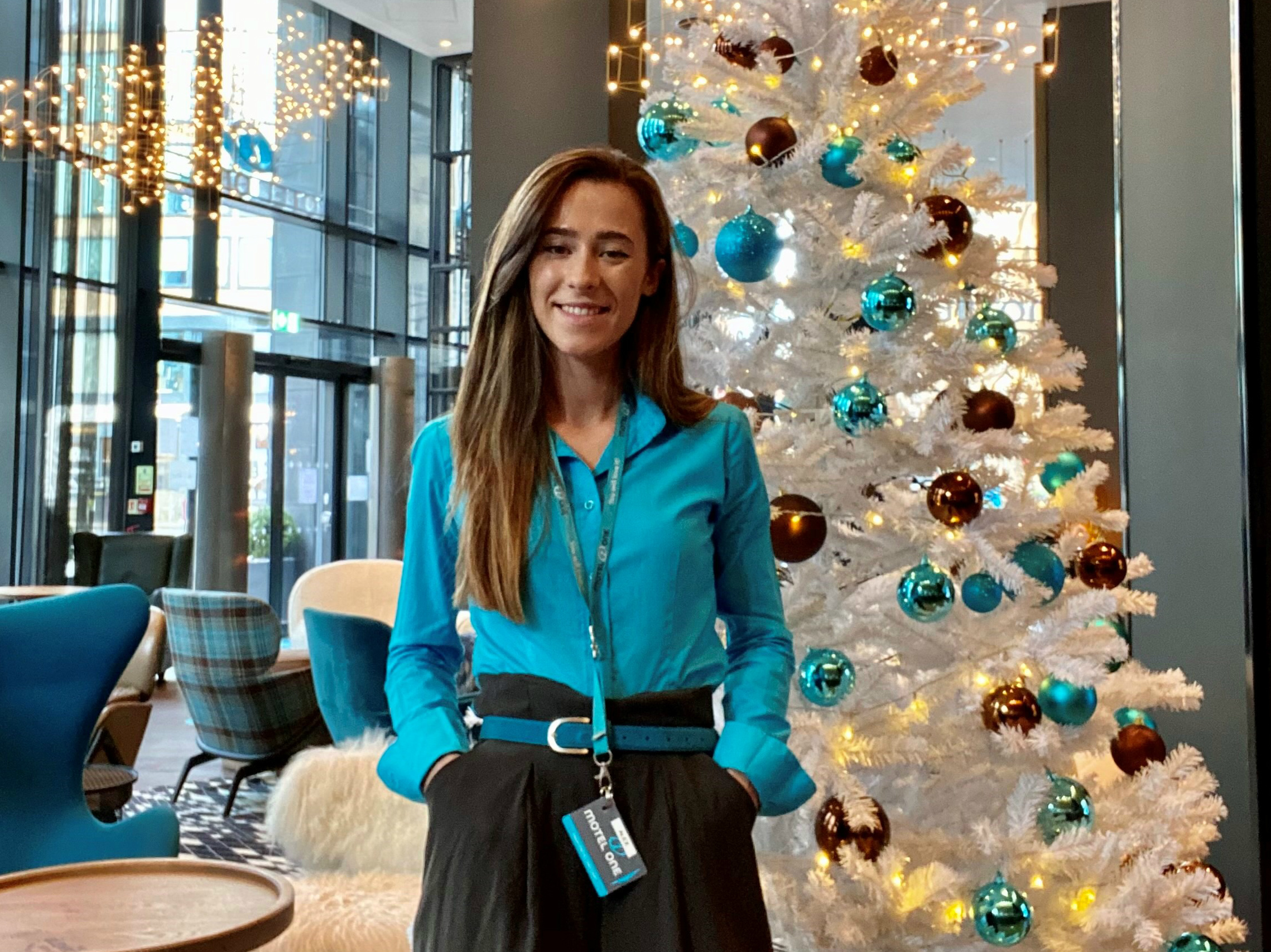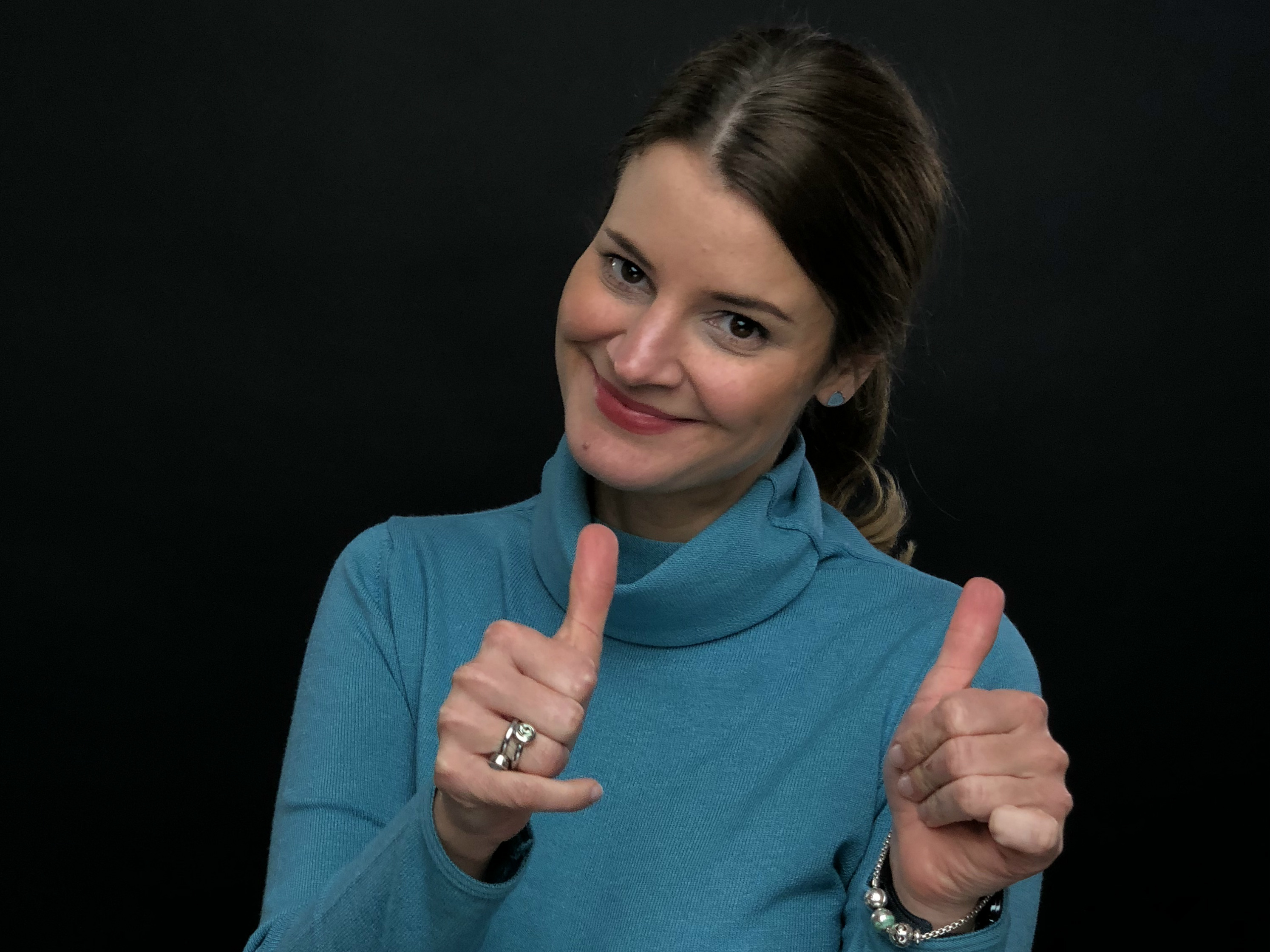 Sina Rutschmann (Motel One Vienna-Staatsoper)
GERMANY
What makes Christmas special for you?
Christmas and Advent is the most beautiful time of the year for me. I love it when the streets and houses are decorated and you can spend a few days with your family in peace. I was born in Bad Reichenhall and the nice thing is that we live in the country, where traditions are still really cultivated.
Which are the most important ones to you?
There are a few traditions we've actually kept up since childhood: My sister and I are only allowed into my mother's living room when the "Christkind" rings the Christmas bell in the evening. Then we sing a song in front of the Christmas tree and wish each other Merry Christmas. The meal on Christmas Eve was and is: sausages with potato salad. Afterwards we have a delicious dessert and homemade punch with biscuits. Later we go to Christmas mass together. On Christmas Day we always invite our mum for brunch and in the afternoon we go for long walks with our dogs, also to help digest all the food! In addition, I always watch the film "Three Wishes for Cinderella" with my sister - which the rest of the family always makes fun of!
Tamara Garcia Hinojosa (Motel One Barcelona-Ciutadella)
SPAIN
What do you look forward to most at Christmas?
As I'm originally from Malaga, it is always exciting to know that I am going to see and spend time with my loved ones and welcome the New Year with recharged batteries. Wherever we are, we all try to make it to be together on time for Christmas.
How do you celebrate this year?
Usually my family gathers at my parents'. My mother is in charge of preparing dinner (always delicious) and afterwards, we keep celebrating with typical Christmas cakes, sweets and presents. Although this year will not be the same, as it is the first time I am not going to be able to meet with them, but we will think of something to make it special as well.
Is there a special Christmas tradition?
A typical tradition that I found out when I moved to Catalonia, is the Caga Tió ( a "Poo Log"): a small wooden log painted with a smiley face, adorned with the traditional Catalan hat and covered in a blanket. On Christmas Eve, the children start to hit the log with sticks while singing a special song in the hope that he will excrete gifts and sweets for them. As the blanket is finally removed, a treasure of small toys and Christmas goodies are revealed as presents. After this, they throw him in the fire! Also, in Spain on New Year's Eve, we eat the "twelve lucky grapes". We have to try to eat them one by one, in time with the striking of the last 12 seconds of the clock at midnight. You have to manage to eat all the grapes in time, to have 12 lucky months ahead. Whether you believe in magic or not, eating the grapes guarantees a pretty fun start of the year!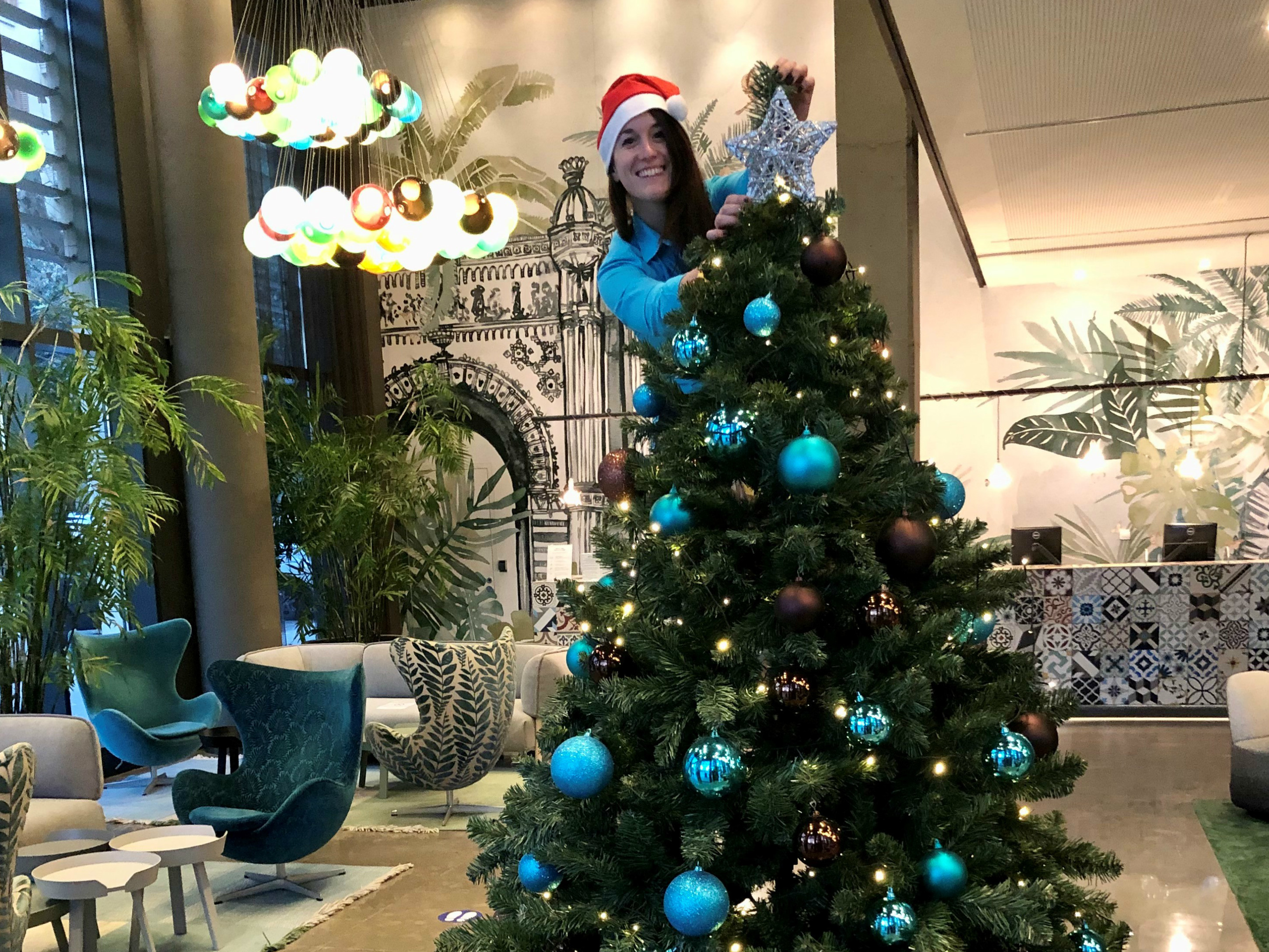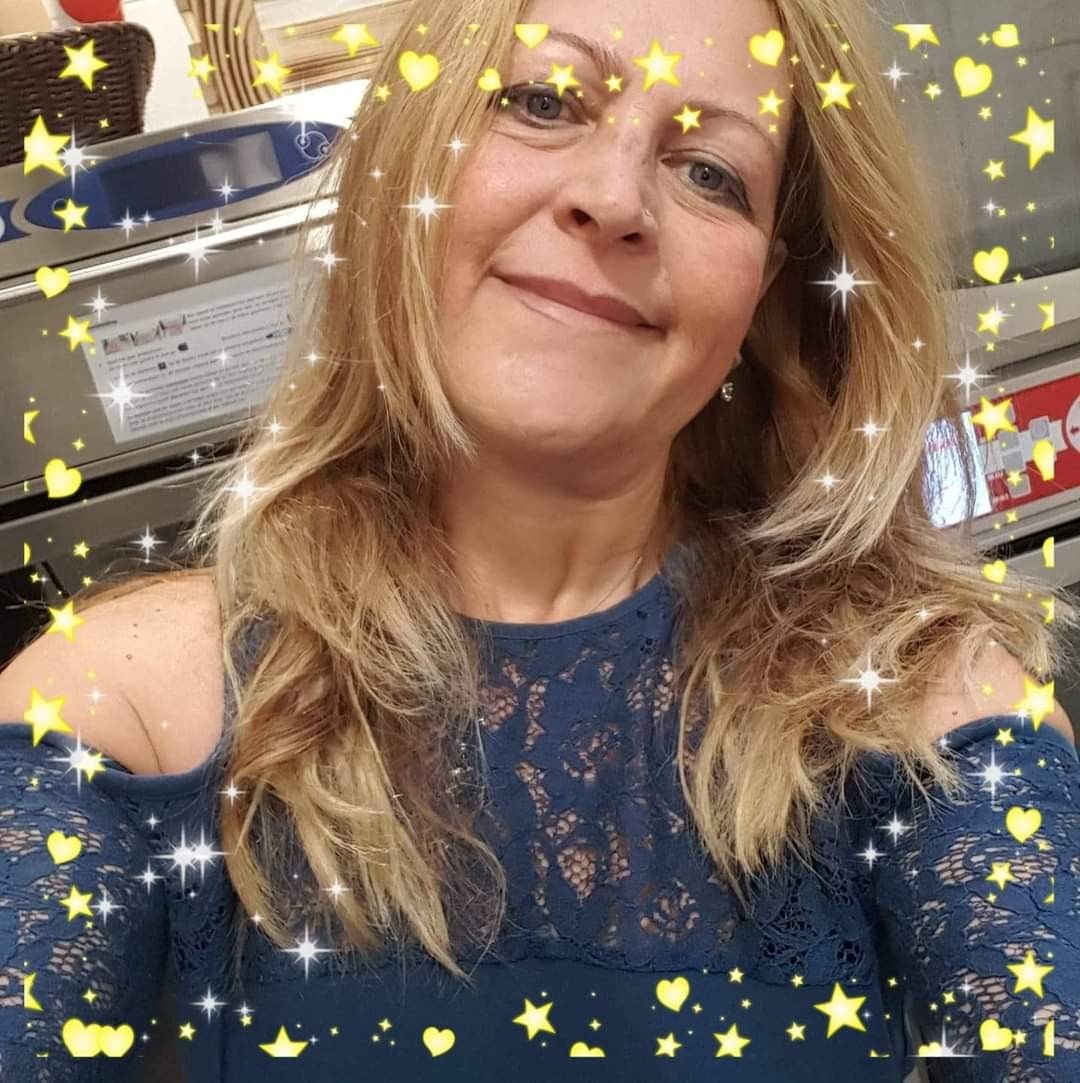 Alba Digiulio (Motel One Amsterdam-Waterlooplein)
ITALY
What does Christmas mean to you?
In my home country of Italy, Christmas is traditionally spend at home with the family or with close friends, because Christmas is a ccelebration that symbolizes reunion and family warmth.
What do you like best about Christmas?
The atmosphere that reigns during the Christmas period is very pleasant and warm. The cities, with their streets and squares, are filled with scents of sweets, decorations and Christmas lights and a sense of calm and serenity hovers in the air! What really characterizes the Christmas of every Italian is the millennial dilemma which sweet protagonist do you serve: PANDORO or PANETTONE?
And this year?
This year the spirit will not be the same, the pandemic prevents us all from being together. But as a good Italian I will try to honor our beautiful traditions in the best possible way, so the Christmas tree and honey sweets will be shared with my beloved colleagues! A happy and prosperous Christmas to the whole world!
Regina Schobl (Motel One Vienna-Staatsoper)
AUSTRIA
What is a "must" of the Christmas season for you?
A few days before the first Advent, we start decorating our home: The traditional Advent wreath and a red poinsettia are a must, and an Advent calendar is also a must for me! In the run-up to Christmas, I always bake biscuits with my mother, while listening to and singing Christmas carols, which are then distributed to family, friends and work colleagues. This year, for the first time, we will order a live Christmas tree in a pot. The tree will be decorated about two weeks before Christmas Eve - so we can enjoy it longer.
Do you have a favourite Christmas tradition?
One of my personal favourites, that has gone a bit out of fashion, is writing Christmas cards. I especially love cards that have kitschy, snowy landscapes on them. That way I can send the Christmas spirit to friends all over the world.
Is anything different this year?
Normally we visit family in Tyrol and Burgenland. However, due to the current situation, my boyfriend and I will be celebrating in Vienna just the two of us. Unfortunately, we will also have to do without visiting the Viennese Christmas markets - but a homemade mulled wine and roasted chestnuts will bring the festive mood right into our own four walls!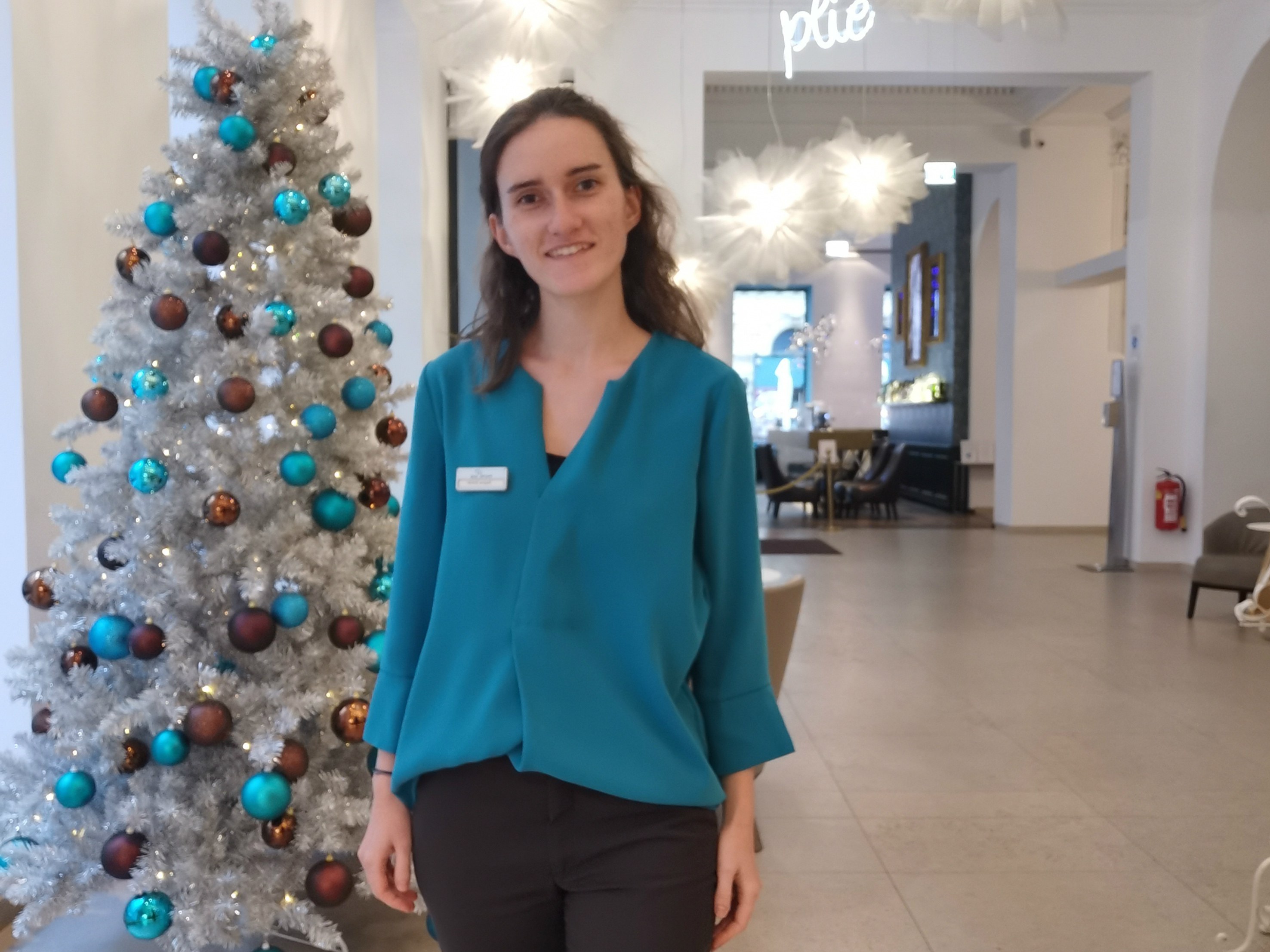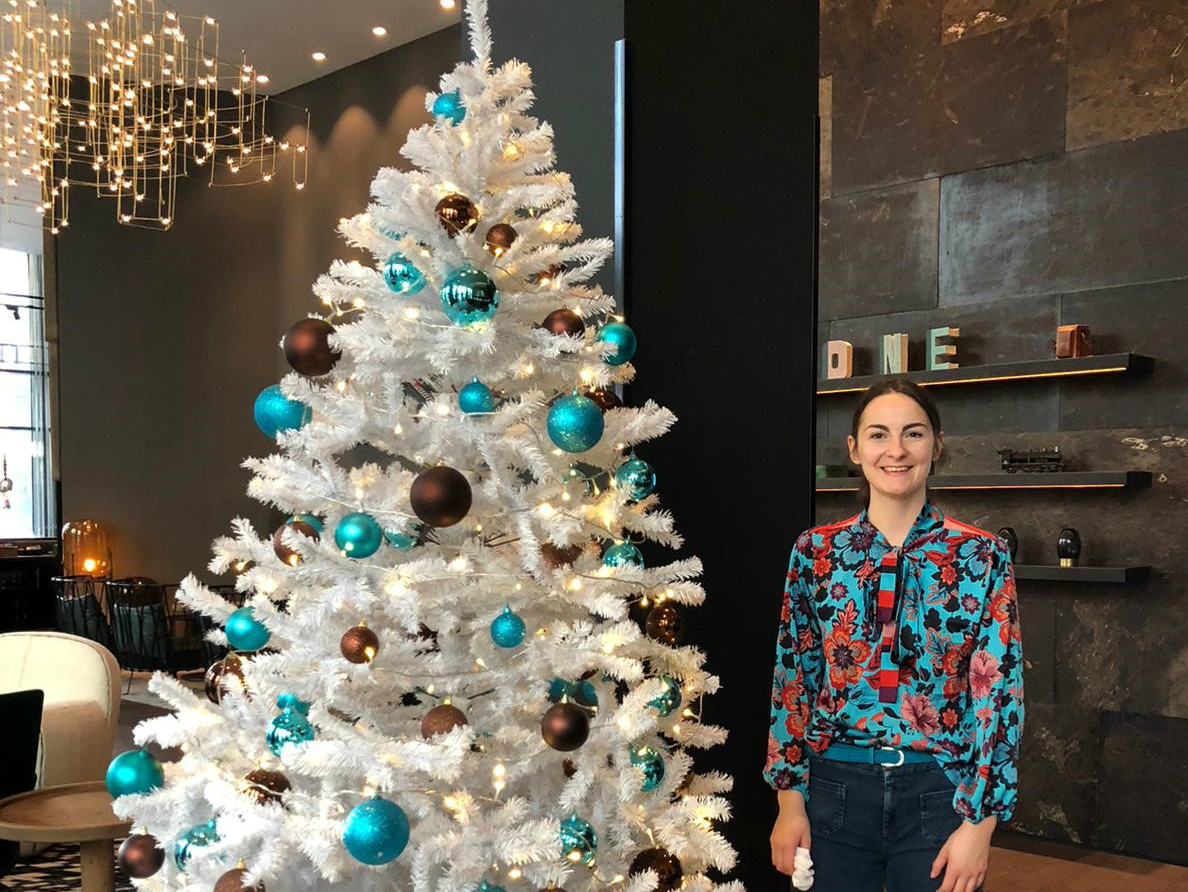 Kaitlin McKie (Motel One Glasgow)
SCOTTLAND
When do you get into the "Spririt of the Season"?
When the clock strikes midnight on the 1st of December, I officially allow myself to listen, guilt free, to "Merry Christmas Everyone" by Shakin' Stevens. That's when I know the festivities can fully commence.
What's typical for Christmas?
To start the festivities in Scotland, it is essential to put up a tree and decorate it. It is a great family activity – however, in my family, it often leads to arguments as to what colour of tinsel belongs on the tree. My family's stockings don't go up until Christmas Eve and controversially, without a fireplace, we hang them up on our coat stand. After rationing out our three favourite Christmas films ("The Grinch", "Elf", "It's a Wonderful Life") over the three weekends leading up to Christmas, it's time for the finale – "Scrooged" on Christmas Eve. Every year, at the end of the film, teary eyed I realise how special Christmas is. It has the power to make five adults spare days of their busy schedules to spend quality time with the people who matter most.
And this year...?
lthough this year we may not get to watch all of our favourite movies together, I look forward to Christmas Day where the five of us and my grandparents can spend a day opening presents, eating good food and drinking Buck's Fizz until we fall asleep...
Gregoire Roussel (Motel One London-Tower Hill)
FRANCE
What does Christmas mean to you?
Well, for us the celebration has always been a little different from others: I was brought up as a Roman Catholic - so there was no Christmas tree and no Father Christmas at home! Our presents at Christmas were brought by Jesus Christ himself - who put them in our little nativity scene.
What are you particularly looking forward to?
I live and work in London now, but me and the rest of my family are actually from Burgundy - and part of our culture is the excellent wine of the region and the good food, of course, which can't be missing on holidays! That's why my favourite Christmas meal isn't turkey, as it is common here in England - but snails!
Joyeux Noël everyone & hope to see you soon at Motel One!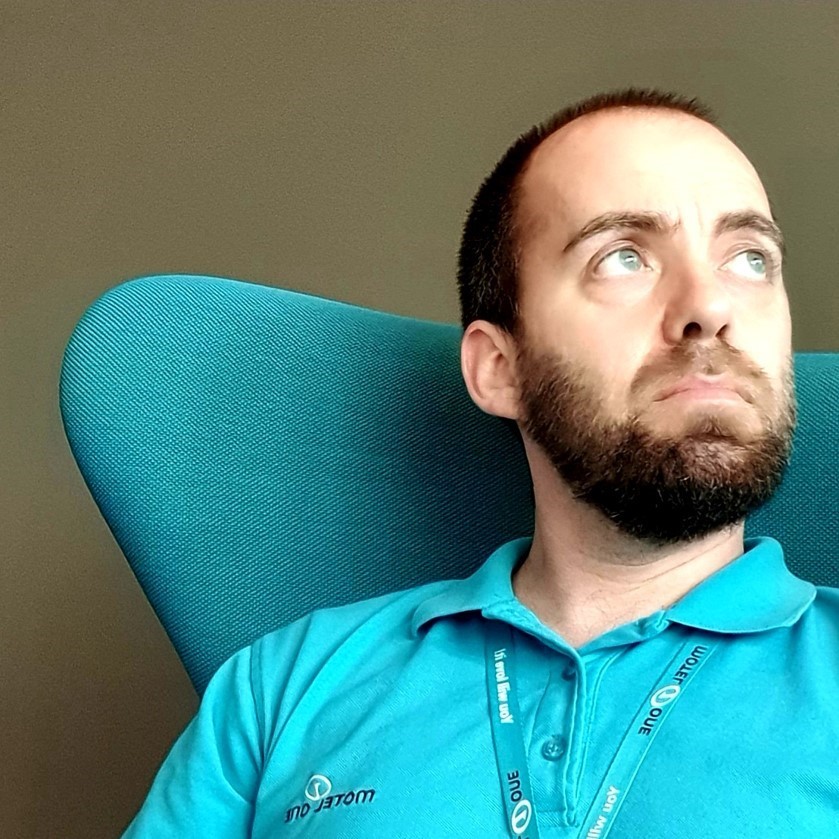 ...and what goes with it?